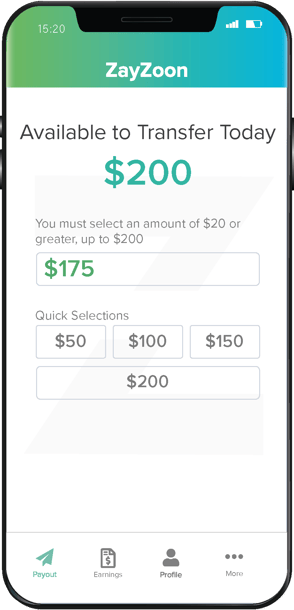 Access to earned wages, on-demand.
ZayZoon is the easiest way for employees to access their wages early. It's a voluntary benefit that has been proven to reduce financial stress related to cash flow shortfall between pay checks.
Sign-up in less than 3 minutes

Funds sent instantly, 24/7/365

$5 flat fee

Automatically paid back through payroll
Increase Retention
89%

of employees would be willing to stay longer at a company offering ZayZoon. It's just that simple.
Recruit quicker
Introduce a benefit to your staff that differentiates you from your competition.
Improve Productivity
Financial stress can kill productivity. Luckily,

90%

of our customers say ZayZoon decreases their financial stress.
ZayU. Financial Wellness that works.
With ZayU, employers have a trusted financial health platform that gives employees deeper understanding of their finances through tools such as Overdraft Prediction, Spend Behavior, Banking Insights and Interactive Financial Education.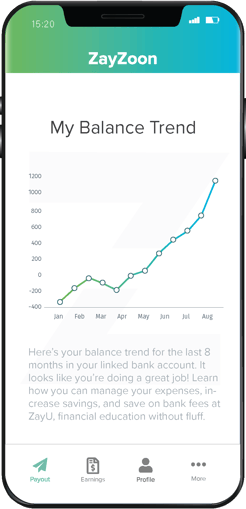 So how does it work?
Data is seamlessly exchanged with payroll and HCM systems to ensure a quick and secure sign-up for staff.



ZayZoon funds all early wage requests. There is no risk or liability to the employer.



Funds are recovered automatically on the next pay run.



ZayZoon handles all support. There is no additional overhead for the employer to manage the program.


Employee paid, or employers can choose to help subsidize the benefit.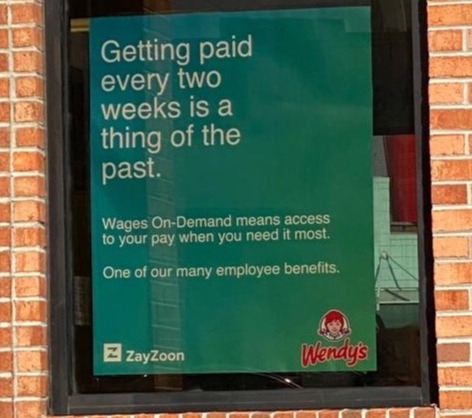 Reviews that speak for themselves
We are proud of the work that we are doing to help employees with their financial stress, but honestly we are more impressed with them and the work they are doing under difficult circumstances.
To view more stories like Kayla's and to hear from the businesses that help make it possible, click here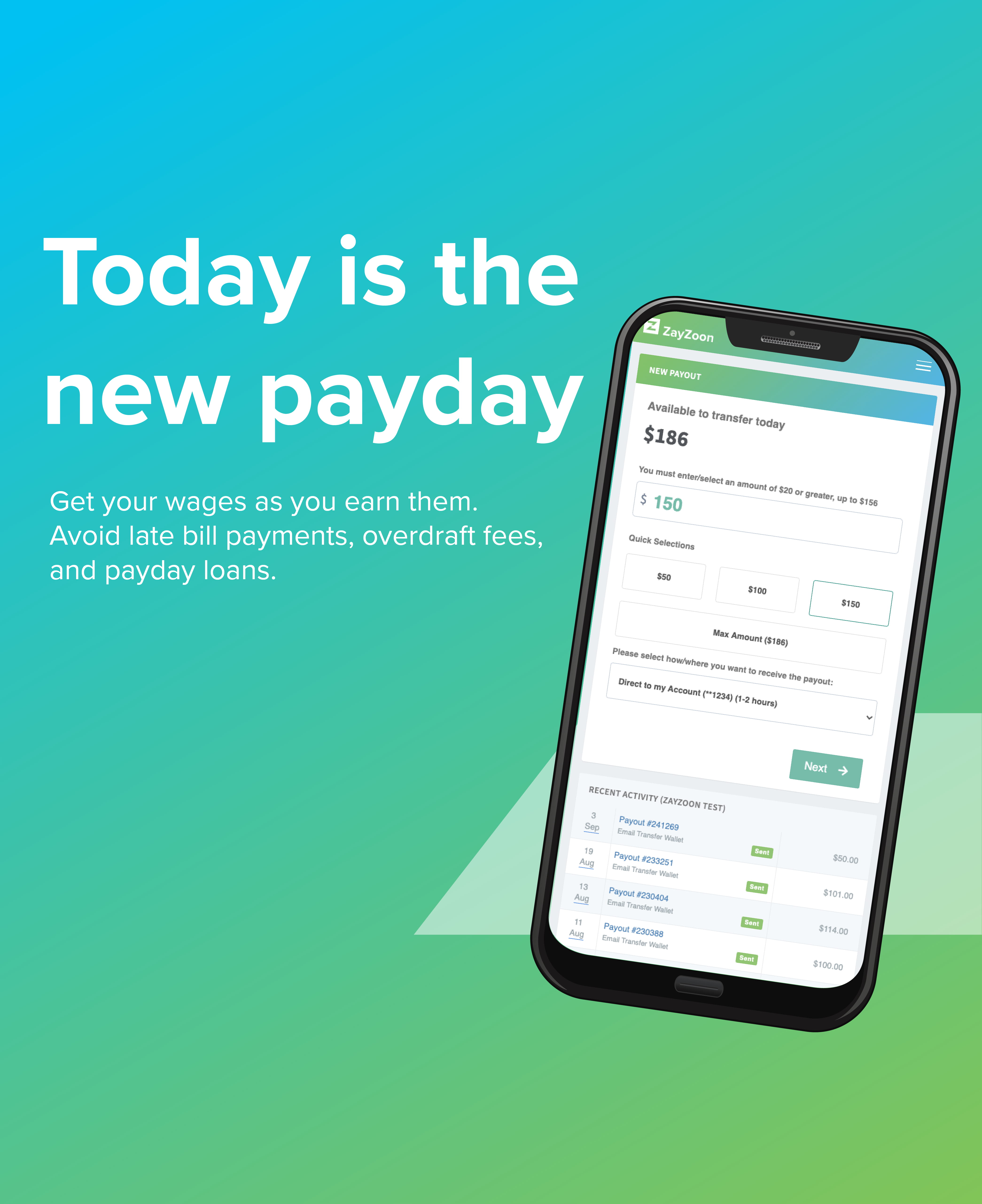 When it comes to improving the financial health of workers, all employers have a key role to play.
Share your contact information and business size and we'll be in touch within 1 day.
---