Employees at these companies trust ZayZoon
WHAT IS EARNED WAGE ACCESS?
Payroll for today's worker
Earned Wage Access (EWA), also called on-demand pay, is revolutionizing payroll as we know it. Employees are no longer bound by traditional weekly, bi-weekly, semimonthly or monthly pay periods. With on-demand pay, they're free to access a percentage of the wages they've already earned whenever they want.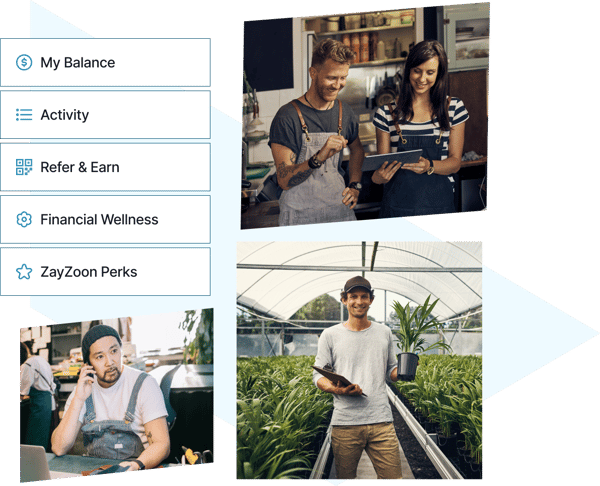 The benefits of on-demand pay
Besides introducing more control and financial stability into the lives of your employees, on-demand pay can help you...
With Earned Wage Access, you'll attract 2x more applicants than your competitors.1
Businesses experience up to a 29% reduction in turnover thanks to Earned Wage Access.2
Tired of processing payroll advances? On-demand pay is free, and we handle everything for you.
This is The Iceberg Principle
A virtual event for friends and members of the ZayZoon community. Limited availability. An opportunity to connect and learn from some of the biggest success stories today, including artists, athletes, and entrepreneurs.
THE ZAYZOON PLATFORM
Redefine the employer-employee relationship
When workers know you've got their back, they'll give you their best. ZayZoon's financial empowerment platform helps you prioritize employee financial wellbeing and prove you care.
EARNED WAGE ACCESS
Employees can't wait for payday. Now they don't have to.
Employees want to control when they get paid and how. With ZayZoon Earned Wage Access, they finally can—and you don't have to lift a finger. When payday's any day, workers get the cash flow they need to handle any unexpected expenses life tosses their way. Plus, they can finally stop relying on bad financial products, like payday loans.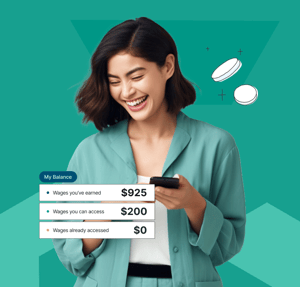 PERKS
Help employees save where they're already spending.
Whether it's putting food on the table or gas in the tank, Perks gives your team more impact for their money on the things they actually need.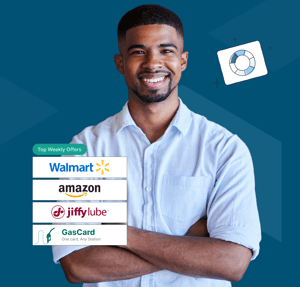 FINANCIAL WELLNESS
Money smarts made easy.
89% of customers say ZayZoon Financial Wellness improves their financial health with educational courses, smart insights and customized alerts that help them avoid minimum balance and overdraft fees.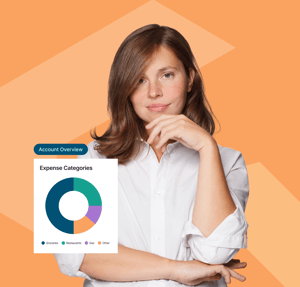 89
%
of employees who use ZayZoon report less financial stress
8
hours
per month reduction in absenteeism per employee
4.9
/5
ZayZoon app store rating
$727
annual savings per employee using ZayZoon
One financial empowerment platform, tons of employee benefits
The easiest, most effective way to offer on-demand pay, employee perks and financial education to your team.
ZayZoon doesn't cost you a cent. We take on all the risk so you don't have to.
We integrate with 130+ payroll providers to make onboarding as easy as flicking on a switch.
Tired of talking to bots? Us too. At ZayZoon, you get real human support when you need it.
We provide a safe and trustworthy place for your data and have the SOC 2 Type II certification to prove it.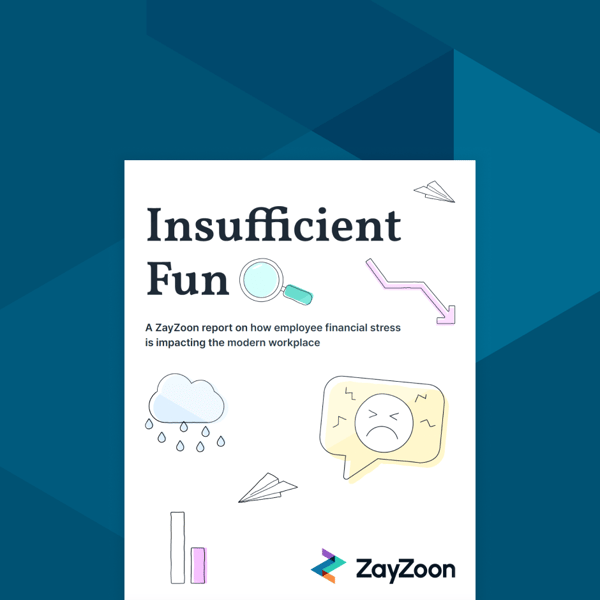 The Insufficient Fun report
Find out how employee financial stress is impacting the modern workplace and what you can do to help.
Business leaders trust ZayZoon
"Implementing ZayZoon was seamless. I think I might have been the first paycheck advance requested. It was great. I got my hundred dollars right away and it showed me where it would come off my next paycheck. I didn't have any hiccups at all."
"ZayZoon ensures our caregivers are financially taken care of, so that they can focus on taking care of our seniors."
"When you have a great culture, you don't have to invest as much in hiring because people know you have a great place to work. Offering benefits like ZayZoon can be the difference between hiring a talented employee or not. I would absolutely recommend ZayZoon to another business. From our perspective, it's been seamless."
Make every day feel like payday
Make your employee experience a competitive differentiator with a suite of financial tools that unlock more value for your employees, without costing you a cent.
What employees are saying about ZayZoon
A part of my ceiling had collapsed and I needed to fix it without cutting into my mortgage. Luckily, I was able to use ZayZoon to handle the cost of the repairs.


My husband was furloughed as a result of the pandemic. ZayZoon helped us put food on the table and pay our bills. We were able to stay afloat until he was back to work.


ZayZoon is convenient when the unexpected expense of everyday life happens. It makes life a whole lot easier.



My life has changed completely. I don't have to depend on others. I can afford to get food, gas, medicine, and pay my bills.



ZayZoon ranked 21 by Deloitte Fast 50
ZayZoon has been recognized as a winner in the Technology Fast 50 category in the 2023 Deloitte Technology Fast 50 program in Canada.


1 "Run a Successful Business and Focus on Employee Financial Wellness." Spark, 9 Sept. 2022, www.adp.com/spark/articles/2022/06/obtain-and-retain-talent-run-a-successful-business-and-focus-on-employee-financial-wellness.aspx.
2 Ibid.