Earnings, instantly!
ZayZoon is the easiest way for you to access your wages early. No app to download and no cards to wait for in the mail. ZayZoon is entirely online and can be used on any smartphone or computer.
Funds sent directly to you, instantly, 24/7/365
$5 flat fee
No credit check
Your wages, access them when you need!
ZayU
We want to be your personal finance concierge.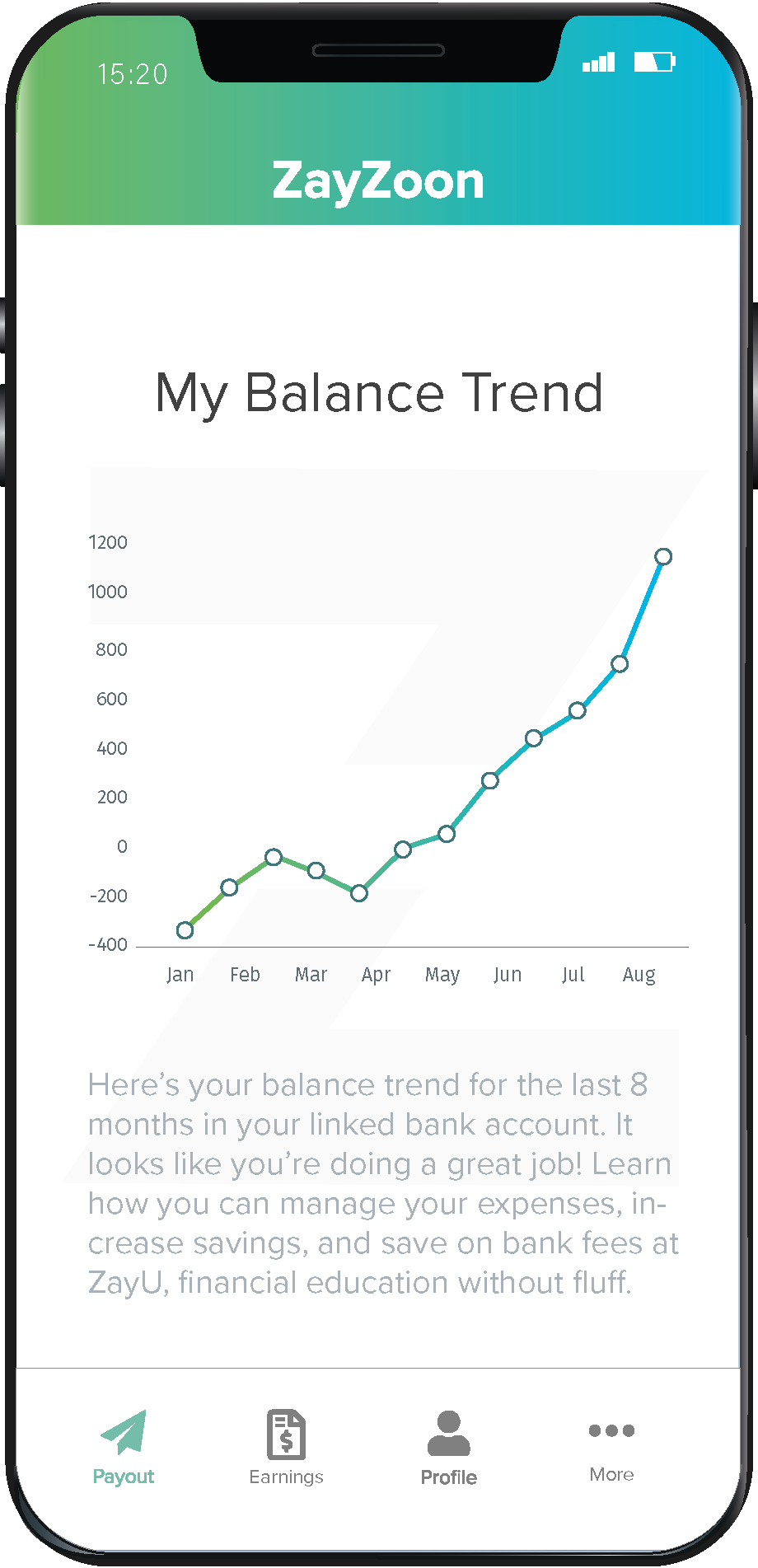 Join other employees in feeling good.


"The first time I used ZayZoon I was desperate to pick up some much needed medication that's critical to my health and can't be missed...I signed up and immediately received enough funds to pick up my prescription. I was in tears, I was so grateful I saw that sign about your service. A literal life saver that day for me. My next payday was 6 days away and there would have been serious implications for my health without this advance."
Dena M.