Help make work more profitable—for everyone
ZayZoon improves employee outcomes with an effective and engaging financial benefit that creates a substantial competitive advantage for small and midsize businesses.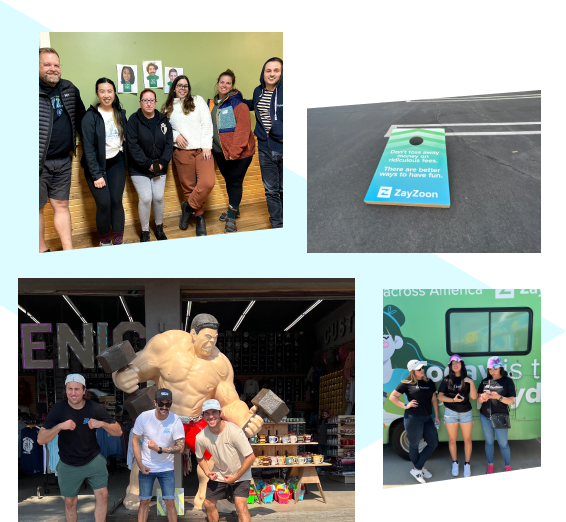 WE'RE MISSION DRIVEN
Why join ZayZoon?
Our goal is to save ten-million hard-working employees ten-billion dollars. But that's not all. We want to empower small and midsize businesses with financial tools that make them the place where people want to work.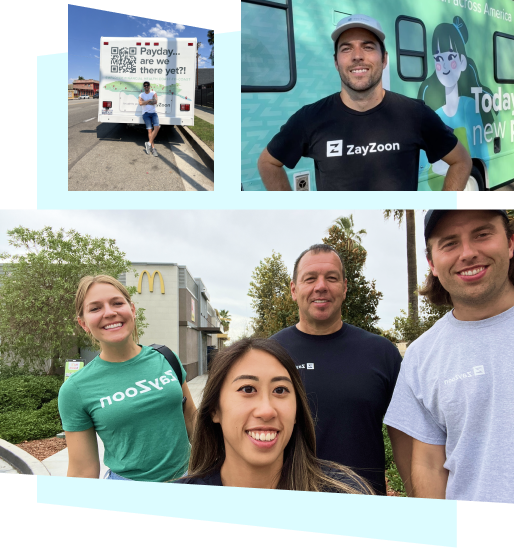 "Our incredible culture manifested as a function of our core values. This has enabled us to rally and align our growing team around improving the financial health and wellness of our customers. We're all part of something larger than ourselves, which makes ZayZoon a meaningful workplace, where you can make a positive impact on employees and the community."
Our core values
When it comes to values, a lot of companies like to talk the talk. But not us. For us values are more than a series of words on the wall. They help us work more effectively as a team. Beyond that, they enable us to unlock more value for our partners, clients and customers.
Don't work harder—work smarter. Own everything you do, and take it to the next level.


Be the person others want to lean on when the going gets tough. Don't be afraid to lean on others when you need help.


Practice empathy in service of others and aspire to make a positive impact.


Adopt a growth mindset—especially when things get hard. Like they say, no pain, no gain.


ZayZoon: A day in the life
No opportunities are currently posted.
BLOGS
Our culture ❤️
Find out what it's like to be a member of the ZayZoon team.
Hear what ZayZooners have to say
I knew I made the right choice during my first week at ZayZoon. I have never felt so supported and included in a workplace before.



I feel ZayZoon found me. I knew we would be a good fit after the first interaction we had.




The best thing about ZayZoon are the people. Compassion is in our DNA and that shows in every customer and partner experience.



I got the feeling that this was a solid team of people that genuinely cared about each other. This is the first time where I feel part of a cohesive team where everyone is pulling in the same direction and has each other's backs.