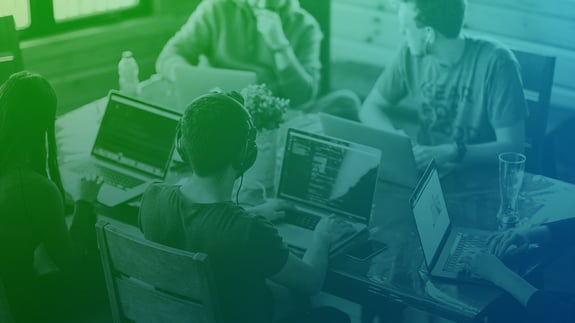 Work With Us
Who We Are
ZayZoon is a well funded, socially responsible HR Tech company on a massive growth trajectory with no signs of slowing down. We do right by employees not only by giving them on-demand access to their own wages, but also a portfolio of financial wellness tools to help improve their financial outcomes. ZayZoon is quickly becoming the employee financial wellness app that employees can't live without, and employers are clamoring to get their hands on.
HUSTLE
Own it, take it to the next level
PEOPLE DRIVEN
Make a positive impact
MASTERY
Thirst for knowledge & improvement
Why Work With Us?
You
Want to make a difference through meaningful work and are driven by purpose
Are an innovative self-starter and constantly look for a better way to do something
Have grit and find a way to make things happen regardless of the obstacles you encounter
Are always hungry to learn more and take action to grow yourself and those around you
We
Have a vision of improving the financial wellness of our customers worldwide
Know everyone makes a difference and make it clear how each individual can contribute to growth and execute our strategy; our tech-industry leading employee NPS score of 71 is no accident
Believe the best idea should win and check our egos at the door
Constantly strive to improve by growing ourselves, each other, and our business
Have a flexible work environment that emphasizes getting the job done, not on hours worked; deliver what you promise!
Don't See a Fit?
Don't see a role that fits with what you're looking for?
Submit your resume and cover letter explaining how you share our Core Values and why we just have to get connected. If we see a fit, we'll be in touch!