Workplace Financial Stress is Real
Employees want access to their pay when they need it. Unfortunately, 69% of employees do not have enough cash on hand between paychecks to cover unexpected expenses. This financial stress can lead to lower productivity, with almost 40% of employees reporting that it affects their work and can lead to higher turnover.
To help reduce financial stress, companies can offer Earned Wage Access and Employee Financial Health options like ZayZoon which allows employee access to their earned wages during the pay period before their next paycheck.
89
%
of employees report lower financial stress
29
%
reduction in employee turnover
4.9
/5
customer success review rating
$702
annual savings per employee
ZayZoon is changing the way Employees get paid.
ZayZoon allows employees to instantly access their earned wages on-demand. It's a voluntary benefit that reduces financial stress related to cash flow shortfall between pay checks. Improve retention, increase productivity and benefit from a more engaged workforce.
Integrated with payroll
By exchanging data with your payroll provider, we can offer employees secure access to create an account and access their earned wages.
Funded by ZayZoon
ZayZoon funds all early wage access requests. There is no risk or liability to the employer. Funds are automatically recovered on the next pay run.
Activate in 21 minutes
We've already completed the integration with many major payroll platforms, making ZayZoon the easiest and fastest Earned Wage Access solution for employers.
Pricing
That's right! ZayZoon is free for employers to implement within their companies. You can also choose to help subsidize the benefit, if you desire.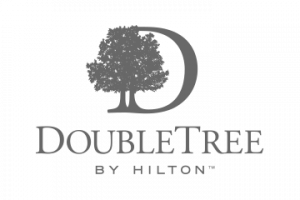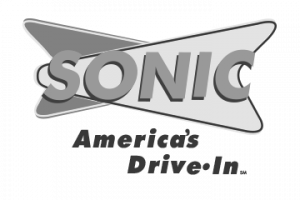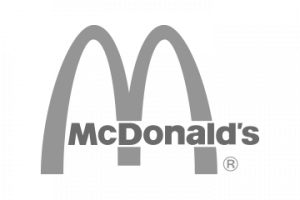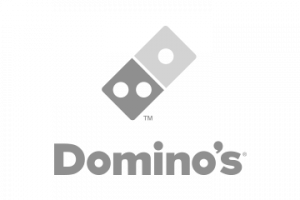 How ZayZoon helps employers
Why should I take the next steps and start offering Earned Wage Access (EWA) to my employees today?
Recruiting
79% of employees are willing to switch to an employer that offers Earned Wage Access if all other factors were the same.
Retention
89% of employees would be willing to stay at a company longer that offers On-Demand Pay.
Cost savings
Companies with Earned Wage Access reduce hiring costs by 5%. For a 200 person company, that's nearly $20,000.
How we help your employees
Low fee
All for just a $5 flat fee, ZayZoon funds all early wage requests, allowing employees early access to earned pay well ahead of payday.
Flexible
Your employees can choose how much of their wages they'd like to access. ZayZoon is available to them 24 / 7 / 365.
Human Support
We handle all the support with a dedicated team to ensure that you and your employees have all the assistance you need.
Quick & Easy
In minutes, employees will receive their funds. Even better yet, they pick exactly where & how they'd like their funds sent.
What is Earned Wage Access?
Earned Wage Access (EWA) is a service that allows employees to access their earned wages before their next paycheck. It provides employees with a flexible way to access their pay on demand during a pay period and helps them to manage unexpected expenses. How Earned Wage Access works is that it allows employees to receive their pay as soon as they have earned it, rather than having to wait for their next scheduled pay day. This is also known as instant pay or on-demand pay.
ZayZoon is an EWA provider that allows employees to access their earned wages before their next paycheck. Alongside this service, ZayZoon also offers employee financial wellness solutions, enabling employers to not only improve the financial health of their employees but also to increase employee retention, and reduce administrative costs.
Improve employee satisfaction
More than wages on-demand
Introducing the ZayZoon Visa® Prepaid Card
The new ZayZoon Visa Prepaid Card gives employees access to their earned wages without the $5 payout fee. The ZayZoon Visa Prepaid Card acts like a debit card; employees can use the card in store or online anywhere Visa debit cards are accepted.
Employee self-serve - The ZayZoon Card is employee owned and managed. It can be used as a primary direct deposit account and gives them access to earned wages instantly.
No administration needed

- ZayZoon Visa Prepaid Card is unlike a payroll card, which is owned and administered by the employer; this card takes no administration whatsoever by the employer.
Skip the fees

- no monthly maintenance fee attached. Employees have access to earned wages without the $5 payout fee.
Easy access for employees

- Prepaid cards do not require credit check. This means it will be more easily accessible to an employee than traditional bank cards. Employees can easily enroll on ZayZoon's app.
Powering financial health, earned beyond wage access
Every employee, not just On-Demand pay customers, receives access to our financial wellness platform, ZayU.
Smart insights
Link your bank account and let us show you where you're spending and how you can save.
Education that's enjoyable
Take a financial health check-up and receive courses custom to your situation. Flex your financial know-how with a certificate of completion, provided with every course.
Alerts that save money
No one likes overdraft fees or minimum account balance fees. Let us alert you when you're at risk.
Client Testimonial
See how Senior Helpers uses On-Demand Pay to differentiate themselves in the At-Home Care Market.
"It seemed like it's just that one benefit that should be standard across the board. Everyone should be offering it so that caregivers, whether they're mine or someone else's have access to funds that are reasonable and what they're being charged, I think that's important they shouldn't be taken advantage of."
Don't wait to experience the benefits
Earned Wage Access is a table stake
Turnover is costly. Recruiting, hiring, on-boarding, and training all eat away at a business's bottom line. Unfortunately, it's difficult to determine what exactly might be causing turnover in an organization and it's frustrating to know a simple fix might have saved thousands of dollars. With ZayZoon, not only do
89% of employees report their willingness to stay at a company longer
, employees who use ZayZoon to access their wages early also report lower financial stress and increased productivity.
As employers know, hiring new employees not only takes up valuable time and resources but ultimately ends up costing a significant amount of money as well. Through ZayZoon's research, we've discovered that companies offering Wages On-Demand reduce hiring costs by 5%. That represent $19,000 in a 200 person company on average. Combined with lower turnover, ZayZoon makes for an extremely beneficial asset to small and medium-sized businesses looking to grow.
ZayZoon News
Learn more about ZayZoon's culture, case studies, industry specifics, earned wage access, on-demand pay & more.