Earnings, instantly.
ZayZoon is the easiest way for employees to access their wages early. No app to download and no cards to wait for in the mail. ZayZoon is entirely online and can be used on any smartphone or computer.
Funds sent directly bank accounts instantly, 24/7/365
$5 flat fee
No credit check
No interest
Getting started is easy
Get started in days or weeks, not months.

Once implemented, employees can sign-up, choose how much money they would like to access, and have it transferred into their bank account all in less than 2 minutes.
Early Access to Wages
Improve your workplace productivity and help your employees avoid predatory loans and banking fees.
Secure and Easy to use
No credit check and under one minute to sign up for employees.
Incredible Support
We maintain an average live-chat response time of 5 minutes.
Reviews that speak for themselves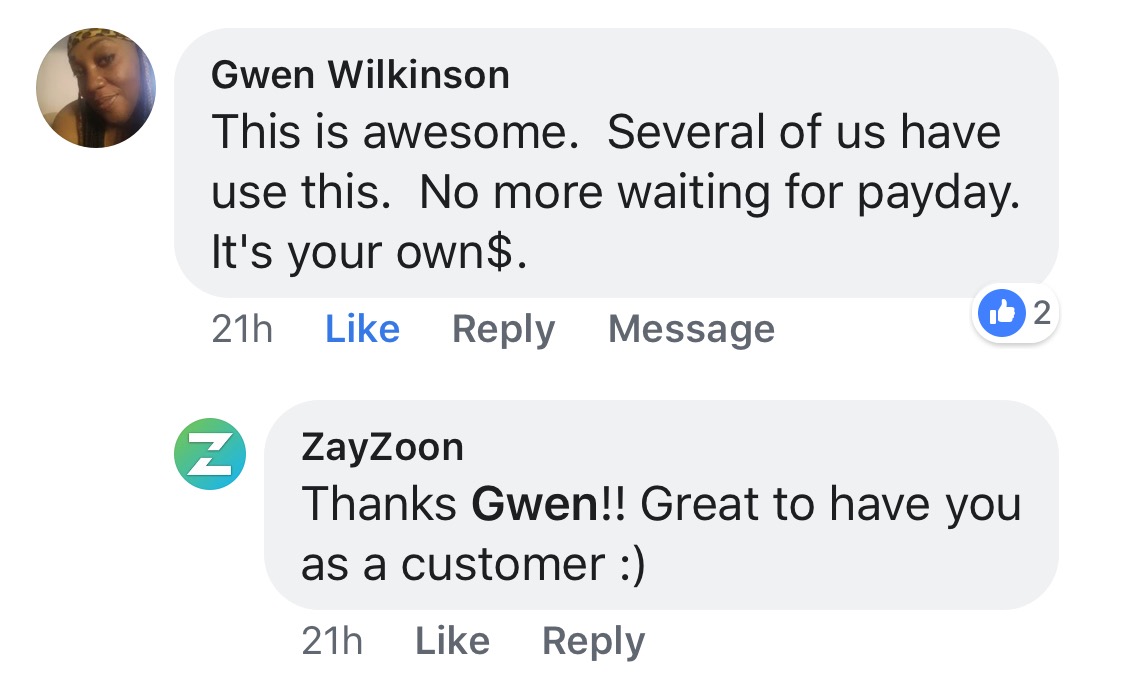 Employees will love you for this. No question about it.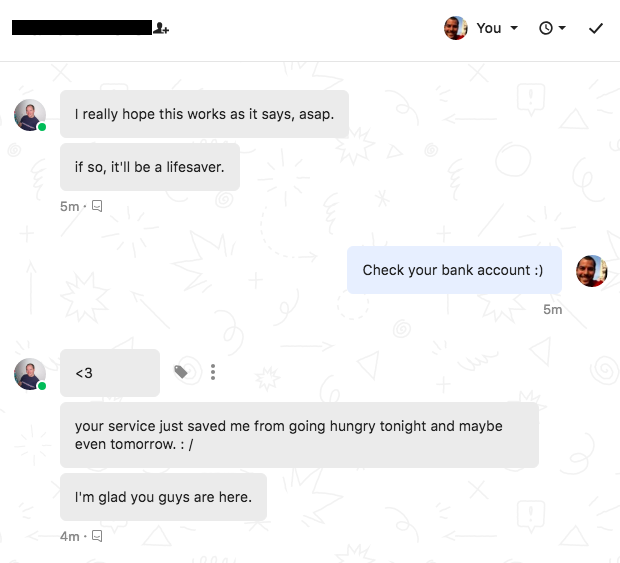 Take the stress away from your employees
Share your contact information and business size and we'll be in touch within 1 day.
---