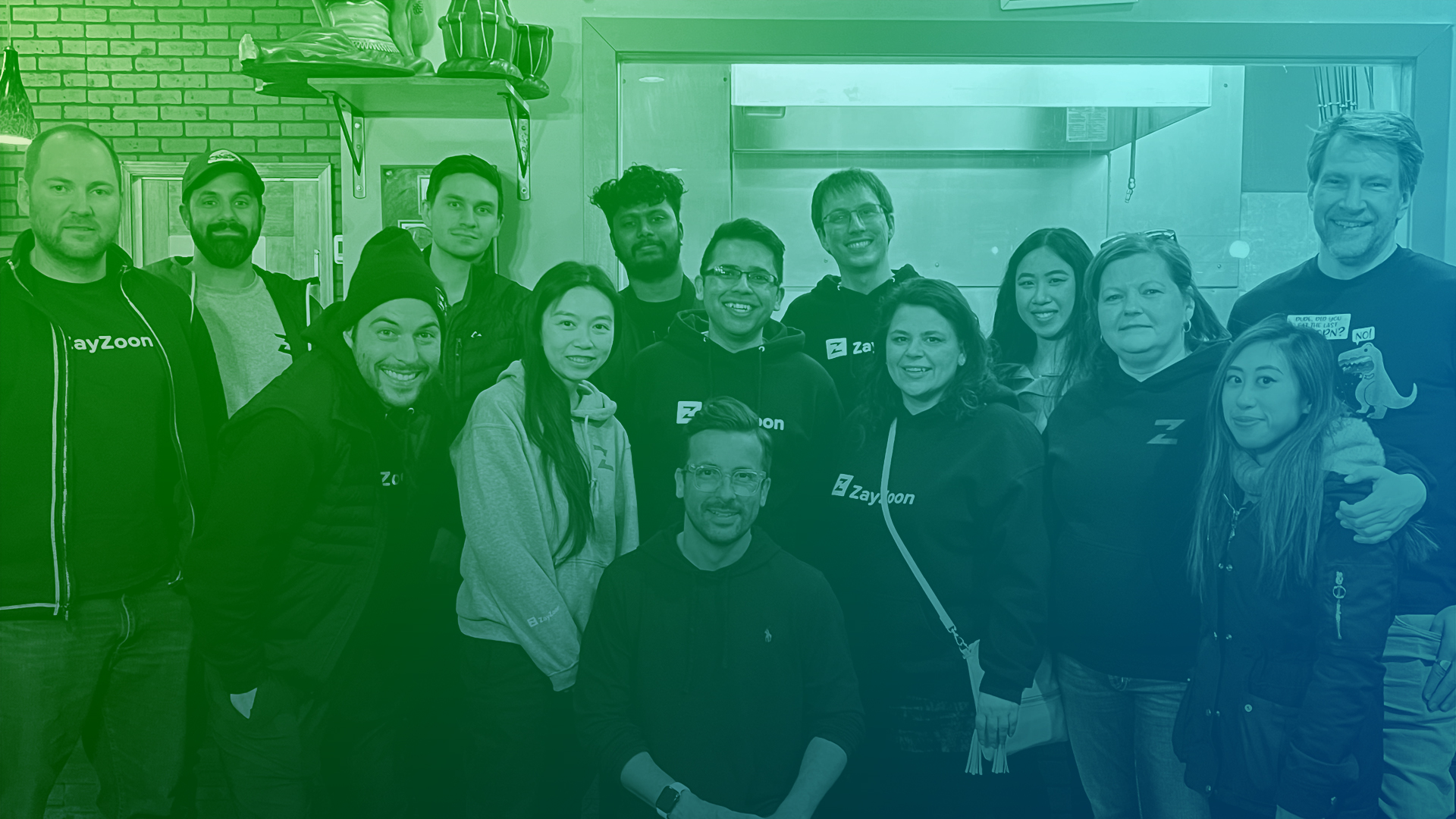 Our Culture
"Our incredible culture manifested as a function of living our core values. This has enabled us to rally and align our growing team around improving the financial health and wellness of our customers. We're all part of something larger than ourselves, which makes ZayZoon a meaningful workplace that's making a positive difference for employees and our community."
Hustle
Own it, take it to the next level
People Driven
Make a positive impact
Mastery
Thirst for knowledge & improvement
Culture Matters
Culture is made up of many individual puzzle pieces that all lend themselves to a company's brand, mission, and values. It's how these pieces fit together and how they are strategically showcased in the day-to-day actions at every single level of business that determines the longevity and success of your culture.
The culture at ZayZoon has been strategically designed to foster an environment where everyone wants to do their best work both individually and collectively. Transparency and accountability are components in maintaining high employee engagement, low turnover, and great business results.