Payday Are We There Yet?!
The Fourth Leg: Louisiana and Alabama
Hello, Louisiana and Alabama.
Or, as they say in the French Quarter, bonjour!
With the Texas leg of the RV tour behind us, it's time to introduce the wage wagon to the Deep South. And I have to say, I'm more excited than ever. While we're in Louisiana and Alabama we have tons of partners, employers and employees we're slated to meet with—and some surprises along the way.
Oh, and before I forget, if you're just joining us now for the PayDay Are We There Yet?! tour and want to learn more, don't miss our journey so far.
Now that we've gotten that out of the way, let's take a look at our trip through Louisiana and Alabama.
Without further ado, laissez les bon temps rouler.
October 13 | Natchitoches, Louisiana
The Wage Wagon rolled across the Texas border at cruising speed, throwing up clouds of dust behind us. In the distance, where the sky and the earth meet, we spotted signage in the shape of a ten-gallon hat emblazoned in red.
Yes, it was an Arby's. Like a beacon, it called out to us, weary travelers that we were, stomachs knotted with hunger.
I told Tanner to hit the brakes. I was sure this particular Arby's used ZayZoon. I turned to Dayton and he confirmed my suspicions. Turns out this Arby's was owned by Aspire2b Hospitality, one of our partners. So we went inside to grab a bite and speak with one of the owners, Mike Karr.
Mike is a huge ZayZoon evangelist. He promotes our solution to his team regularly. Sometimes, we struggle to drive awareness locally, and we rely a lot on management to help us get the word out. Leaders like Mike are always refreshing to talk to. He genuinely cares about his employees' financial health and is doing everything he can to improve it. For being such a staunch ally of the ZayZoon cause, we hooked him up with some free swag. It was the least we could do.
The Wage Wagon and Arby's
After scarfing down a chicken bacon swiss and saying our goodbyes, we hightailed it to a signup event we were hosting at the Dairy Queen in Natchitoches. Then, it was a quick jump to Alexandria, where we hit up Planet Fitness to get yolked. After that, it was on to Baton Rouge for a good night's rest.
October 14 | New Orleans, Louisiana
Today, we had plans to hit up another business that uses ZayZoon: MooYah. They're a burger and shake joint with multiple locations.
In anticipation of another big meal, we decided to have a morning workout at Planet Fitness. After all, gotta watch the figure.
We had a great conversation with Nia, the manager of MooYah. She was brand new, so hadn't gotten the opportunity to learn about ZayZoon. The timing was perfect. We were there to walk her through the app and answer her questions. She was thrilled to hear about the benefit! And we're thrilled to offer it to her!
We had a 6:45pm date with WWE Smackdown in downtown New Orleans. We thought the show would end at 10:45pm and instead of taking in all four hours of it, figured we'd have time to grab some poboys (fully dressed, of course) and walk Bourbon Street. Turns out, we were wrong. We showed up at 8:45pm expecting two hours of entertainment.
Instead, we got 15 minutes 🤷
15 minutes of Smackdown
October 15 | Baton Rouge, Louisiana
Tanner left at 4am to catch a flight back to Canada for a couple days.
Obviously, I was sad to see him go, but was lucky enough to be joined by Dayton, our events marketing pro. We had our eyes set on Alabama, but not before stopping by a Walmart in Mississippi to speak with some of our customers and a Gator boat tour.
Makin wake
Our tour guide was kind enough to chat with us about how he manages his money. We'll be showcasing that interview in a new series called Money Talks slated to begin early next year.
October 16 - 18 | Mobile and Birmingham, Louisiana
These next three days were a whirlwind of activity.
On the sixteenth, we planted in Nova Espresso, a Mobile coffee haunt, for a day-long working session, with a brief scooter tour to take in the sights.
Next, it was off to Birmingham. On the seventeenth, we had a jam-packed day, with visits to five local businesses that offer ZayZoon to employees—DSW Manufacturing, Saw's Soul Kitchen, Saw's Juke Diner and two Post Office Pies locations.
Finally, on the eighteenth, we made some more stops. This time, we dropped by Firehouse Subs and ZLA Solutions.
The Wage Wagon and Firehouse Subs
What a memorable leg in the RV tour. As always, it's so exciting to talk to our partners and meet real customers face-to-face. At ZayZoon, we're trying to build a truly customer-centric organization. To do that, it's essential that we stay plugged into the needs of our customers. That's what this tour has been all about.
Looks like it's time to hit the road again. Next stop: Georgia!
À plus tard, Louisiana and Alabama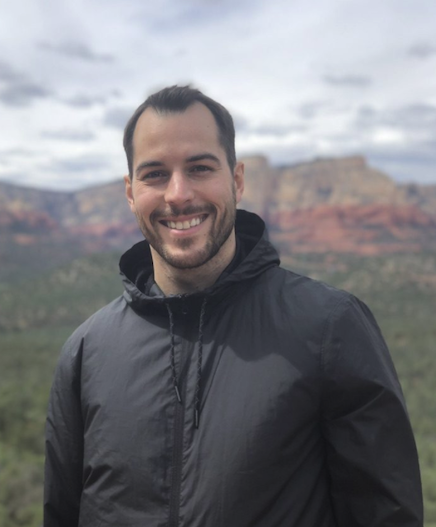 Tate Hackert
Tate is the brain behind ZayZoon, developing the idea of providing access to funds before payday, in 2013. He feels gratified knowing "we get to improve the financial health of people each and every day." One of his favourite ZayZoon experiences involves a business trip to Selinsgrove, Pennsylvania where he helped film a Holiday Inn Express testimonial video. Wearing a ZayZoon shirt at the local Walmart, someone saw Tate and exclaimed, "Hey, ZayZoon! I use that!"