Last month, we released our latest whitepaper called On-Demand Pay Programs and Employee Self-Service. In this latest publication, we looked at several points, like:
The fact that most employees don't use their self-service portal
How on-demand pay programs provide 4x the employee usage of self-service portals
How you can save money for employers and PEOs through increased employee engagement
Geared towards PEOs licensing PrismHR, we broke down exactly how you can reduce administrative overhead through increased ESS (Employee Self-Service portals) adoption.
Today, we'll walk you through some of the key takeaways we took from the whitepaper and why you should consider downloading it.
Simple functions that drive big value
Employee self-service portals can help take care of simple functions like employee verification letters (for mortgages, rentals, etc.) and changes to personal information (like addresses, contact details, identification numbers). They can also help with self-serve prepaid card enrollment.
In the complete whitepaper, we explain just how much money these simple functions can cost a company per year when done manually in comparison to via ESS.
Because it's clear that employee self-service portals provide tangible value to employers and PEOs through reduced administrative overhead.
Low access levels
But, despite these benefits, on average, only 10% of employees who aren't required to use their portal for time and attendance purposes actually enter their employee portal regularly.
We looked at why this might be the case, including issues like awareness, access, and value.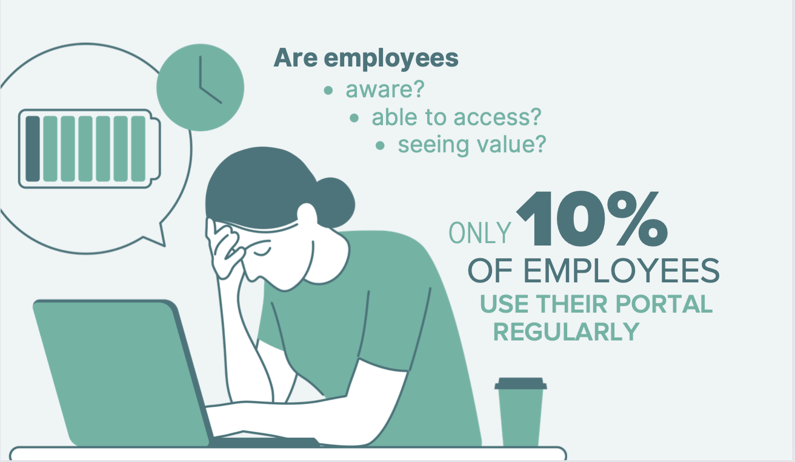 Many employees lack awareness of the portals or what's available through them. And employees need to be able to access the portal easily on mobile (and to sign up quickly). Lastly, they need to get tangible benefits like saving time or money through ESS use.
Lacking any of these three requirements could lead to reduced portal usage.
On-demand pay programs provide increased employee usage of self-service portals
Thankfully, we found that employees who sign up for ZayZoon are four times more likely to access their PrismHR employee portal. Imagine the value-add to employers and PEOs from employee self-service tools with four times the employee engagement!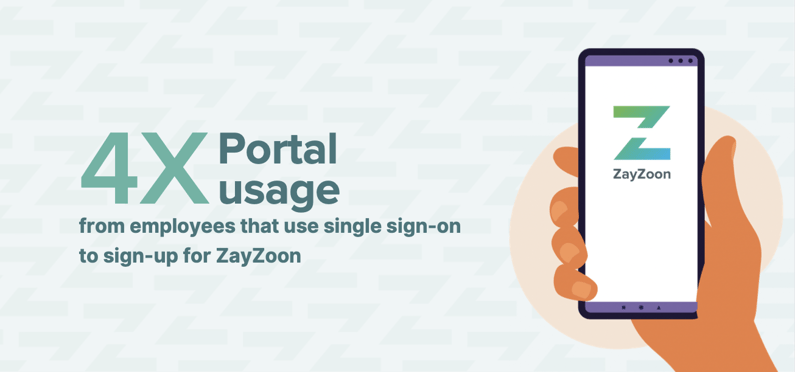 In the full whitepaper, we run you through two fictional organizations that could potentially benefit from this value add, and we calculate just how much the increased ESS adoption could save each company per year. Don't forget to download your copy to see these numbers in action.
Wrapping up
There are many very clear, direct benefits of offering on-demand pay programs, like Wages On-Demand, to employees for reducing stress and retaining great people.
But, as we've illustrated in the new whitepaper, the indirect benefits of increasing engagement on your self-service portal can't be ignored, either.
Want to find out just how much money you could be saving by implementing an on-demand pay program through ZayZoon in tandem with your ESS? Download the complete whitepaper today – totally for free.