"The ping-pong tables have turned." says the Wall Street Journal.
We are now in a perkcession.
When I was a uni student, we took a day to visit one of the largest ad agencies in Costa Rica. I remember being absolutely amazed: they had ping pong tables, bikes, and a built-in bar that offered free beer and tropical juices to the staff at any and all times—it was surreal. I immediately made it my goal in life to work at a place like that. I'd imagine working on incredible projects day in and day out, taking naps in the little hammock room they had—oh gosh, and I'd imagine the outfits... it was going to be amazing!
As I grew older and my priorities changed, I realized that office perks like free food or scooters don't make my dream job. I seek things like mental health days and better work-life balance, proper benefits, and flexible work hours. My office nowadays is in my own home which does not fit a ping pong table, but does allow me to sit in my garden with a cup of tea and write this blog.
Irrelevant perks have been outshone by traditional benefits and a better workplace culture. It seems like companies have caught onto this and, with the current economic climate, those ultimately meaningless perks are getting chopped.
--
The Perkcession: what is it and where does it come from?
Perkcession is a term that describes the current trend of companies cutting employee benefits. This trend has been driven by a variety of factors, including economic uncertainty, increased competition, and pressure to reduce costs. In essence, perkcession is a result of companies trying to cut costs wherever possible.
As a result of the economic downturns over the past few years, companies have been forced to look at ways to trim costs to stay afloat. Perceived as a discretionary expense, it's no surprise employee benefits are often one of the first things to go.
The prized employee perks that were being used to attract many employees like free laundry, fancy coffee from specialty baristas, or even free cab rides may be seeing the end of their glory days.
So, where did this come from?
Tech giants are leading the charge
It's no secret that the rising interest rates, high inflation, and overall political and economic uncertainty have shaken the ground for many. From Silicon Valley to Wall Street, we've seen mass layoffs, with companies like Meta recently announcing they will be letting go of more than 10,000 employees, on top of the 11,000 they let go last year.
It seems like job cuts aren't the only measure that's being taken by the tech giants, though. Salesforce recently announced that it's cutting the well-being holiday that they offered tech workers and engineers as an extra paid day once a month during the pandemic.
Google has also joined in on the cuts, with a companywide email from their Finance Chief, Ruth Porat, stating that they will prioritize efficiency on durable savings. The Alphabet-owned company will be cutting down on fitness classes, staplers, tape and the frequency of laptop replacements for employees.
It's not rare in times of recession for big companies to cut costs and be more efficient in their total rewards. In her email, Porat even mentioned the 2008 crisis a couple of times, saying "Just as we did in 2008, we'll be looking at data to identify other areas of spending that aren't as effective as they should be, or that don't scale at our size."
Now, while staplers and tape being taken away may not make you clutch your pearls in shock, office perks and extras like these are something that workers have come to expect from employers. These serve an important role as extrinsic motivators to join companies and stay there longer.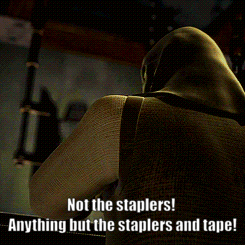 The trend by numbers
The 2023 Future of Benefits Report from Care.com found that nearly half of companies are thinking about cutting their benefits as they prepare for a possible recession. Some of the benefits included in these were things like adoption and fertility assistance, health and fitness discounts, and home office stipends.
Higher-than-average planned job cuts are happening in industries like food and hospitality, retail, manufacturing, and construction; which comes as no surprise as these industries are still feeling the aftershock of the Great Resignation and the challenges of the last few years.
95% of business and HR leaders report a recalibration in their company's benefit strategies this year. And unsurprisingly, for 47% of respondents, that change consists at least in part of trimming employee benefits.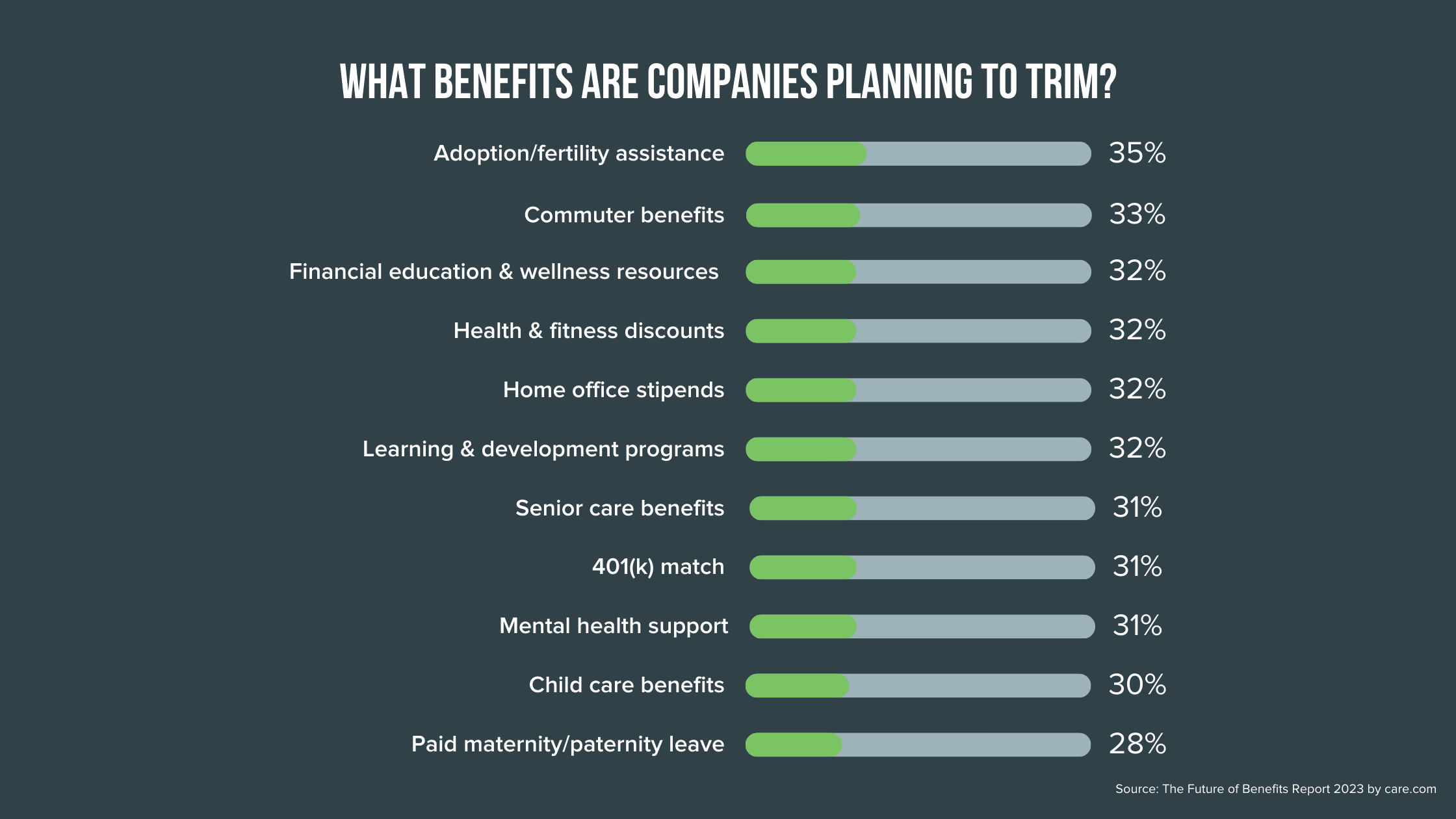 A hybrid world (or why Google made too many muffins on Mondays)
Our office has a free gym. I've seen it. It's shiny and has plants and cool machines. It's awesome and I have access to it, but I've never ever been in IT. Why, you ask? As good as that is as a free perk, as a young mom, I get so much more from working from home than I would going into the office. Not to mention the two hours of my life I get back every single day from not having to commute.
The truth of the matter is many employees just don't want to go into work 5 days a week. In fact, a study by Owl Labs showed that if the ability to work from home was taken away, two-thirds (66%) of workers would immediately start looking for a job that offered flexibility, and 39% would simply quit.
In a world where keeping employees happy means not asking them to come in in person (this is obviously not true for everyone, we'll get into that later), assigning money into perks like a free gym membership, laundry and dry cleaning, or free food on site is becoming less and less important.
Google saw this happen as well when their employees started coming in less as part of their new hybrid scheme. "Now that most of us are in 3 days a week, we've noticed our supply/demand ratios are a bit out of sync: We've baked too many muffins on a Monday, seen GBuses run with just one passenger, and offered yoga classes on a Friday afternoon when folks are more likely to be working from home." They even had to cut more than 20 massage therapists because not enough people were needing them.
With this being the case, it's no wonder it's a bit harder to rationalize investing in these perks when the budget is a bit tighter.
Perks vs Benefits: why the difference matters
Not all benefit cuts are created equally. Although employers are cutting back on all types of benefits and perks, how they do these cuts varies based on the effect it'll have on costs, retention, and recruitment efforts. It's not as easy as slashing the budget and calling it a day.
" Eliminating Health and Fitness discounts, for example, is likely to have a minimal impact not just on cost, but on worker retention. In contrast, adjustments to care benefits can have a big impact on both, which is why investments in child- and eldercare support remains relatively strong. " - Care.com Future of Benefits Report
One thing to note about this trend is the difference between appealing perks and core benefits. As important as it is to prepare for the economic conditions that are around us, one thing that is essential is to support employees in a holistic and meaningful way—and benefits should reflect that.
Traditional healthcare, retirement plans, paid time off, and childcare - core benefits like these are going to help you ensure that your employees' well-being is front and center and are going to go a long way in the big picture than free dry cleaning.
It almost seems like the pendulum is swinging back and we're wiping the slate clean on crazy, over-the-top benefits, being more intentional with what we choose to offer employees and ensuring that both the employer and their team can make it through together.

How to navigate the perkcession as an HR leader
I sat down and chatted with our amazing people and culture leader, Jocelyn Meyer to talk about this topic and find out how ZayZoon is approaching the perkcession. As usual, she was brilliant. Here's her take.
"What I focus on and what I want to always be mindful of is that as a purpose-driven, values-led, people-first organization we want to be doing the right thing for our team. We want to acknowledge and engage with our people in a way that is going to make the biggest difference for them" Jocelyn said.
She emphasized the idea of understanding first and foremost what the team needs and making decisions based on our values and the data that we have as HR professionals.
"Ultimately, would workers give up the opportunity to have free laundry and dry cleaning services if it meant that their job was guaranteed for another six months? I think so." (I do too, Jocelyn)
One thing that she noted was also the importance of thinking about the individual needs of different kinds of employees. As an employer, you're never going to be able to make everyone happy with the benefits you offer because people will value different things depending on who they are and what stage of their lives they're in. A single, younger worker will probably be more interested in the office gym than I am, for example (you know who you are), but I'll care more about what kind of mental health days we have or flexibility so I can pick up my kid from daycare.
In the end, Jocelyn says, it's a matter of leveraging different tools like your engagement surveys, speaking to your leaders, speaking with your team, and trying to find the right balance that's based on your values and takes care of your people.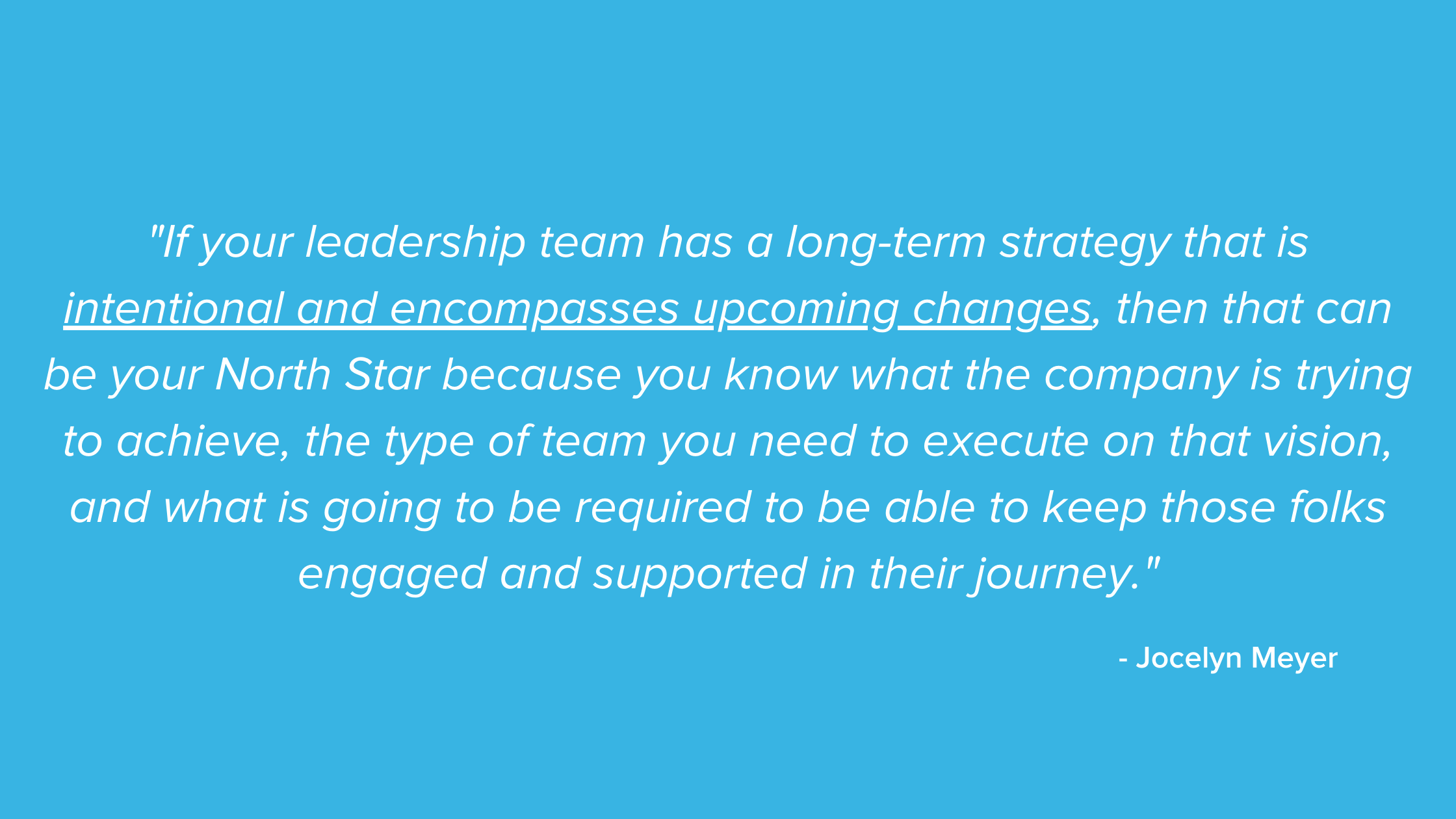 The importance of a long-term strategy
I feel like I'll always come back to this because it's such an important concept for employers and HR leaders to grasp when we talk about the perkcession or Labor Hoarding, or whatever new trend comes at us next: the most important thing that you need to note is that the steps you take make sense as part of a long-term strategy that continues to drive your business forward.
As someone in charge of managing talented people, you are responsible for their well-being and that of your business. It is therefore essential to avoid making rash cuts and unexpected layoffs just to make the numbers fit nicely. A longer-term, value-centric strategy is going to be your North Star as you navigate whatever the world keeps throwing our way.
And remember: just keep swimming. 🐠 You got this.
Free benefits that make a difference
Not all employee benefits need to break the bank, some can even increase your value offering without costing you a penny.
To get a free financial wellness benefit that will help your employees save money and improve their financial skills, get in touch with us today and offer ZayZoon, the financial empowerment benefit for SMBs.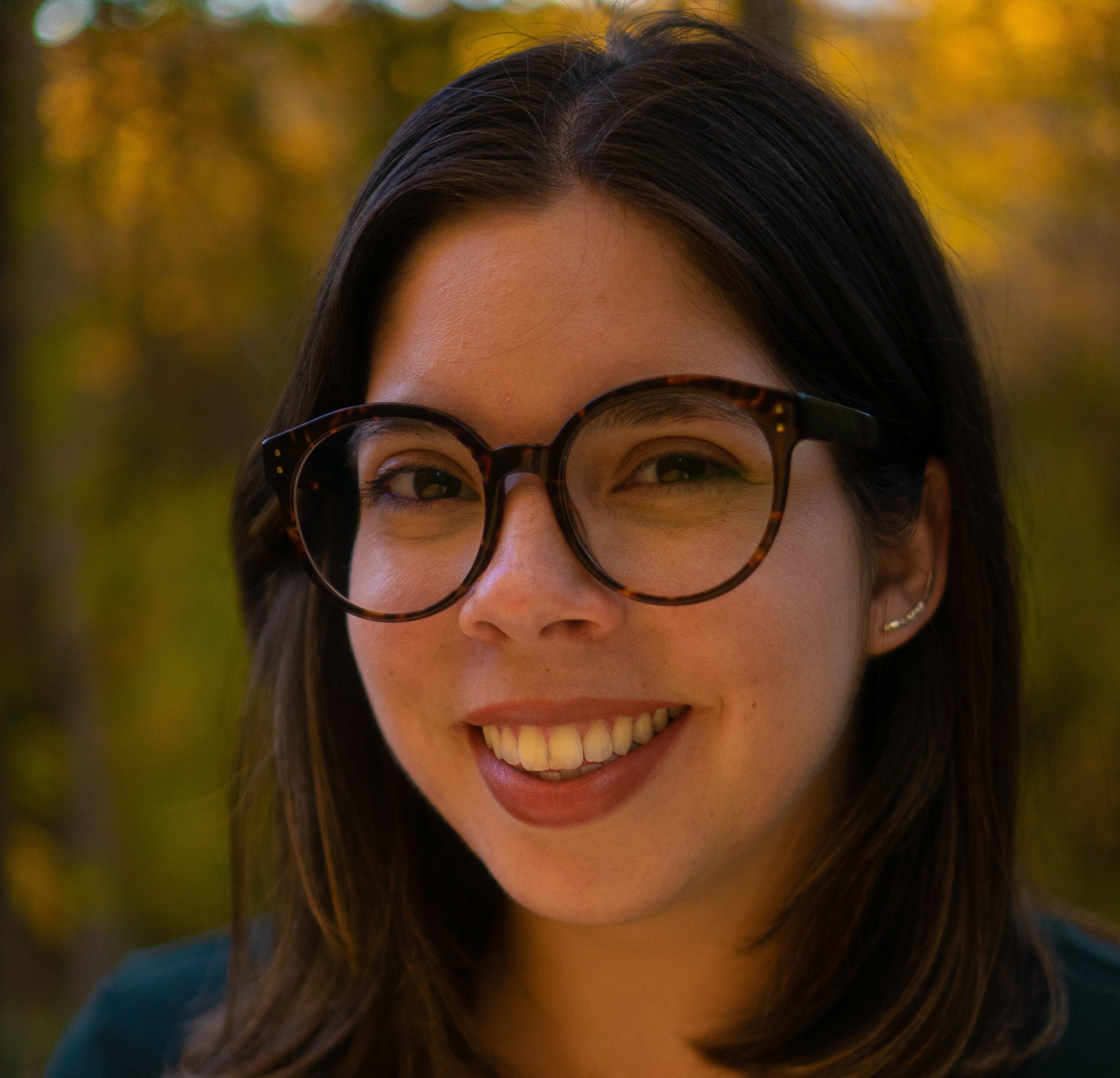 Susy Alfaro
Susy Alfaro is the content marketing manager at ZayZoon. When Susy's not showing employers how to create better employee experiences through her content, she's sewing fashion-forward accoutrement and dancing with her cat.