Survey insights and action items from 2,459 employees across industries
So, you're struggling with motivating employees? Well, you are certainly not alone.
Finding new ways to motivate your employees in an ever-changing landscape is challenging.
Especially when your own expectations are higher than ever before.
That's why we created this guide, to show you exactly how to keep employees motivated.
We've surveyed almost 2500 employees who work for businesses just like yours to uncover how to spark high performance in 2024 and beyond.
Surveyed employees shared what:
Motivates them most at work
Demotivates them most at work
How to utilize motivation for retention
Will fully engage employees
Good management means to them
Tools and resources that will motivate them to reach beyond their company goals at work
Motivate employees for employee retention
It's no secret that companies are struggling with retention. A record 50.6 million U.S. workers quit their jobs last year alone. That's 70% of all total separations and the highest level in the history of the Job Openings and Labor Turnover Survey (JOLTS), which dates back to 2001.
Labor shortages and mass employer turnover are unfortunately continuing and becoming a norm for 2023. Turnover rates are high across employee and income levels, from front-line workers, to managers, to the C-suite. No role, level, or industry is impervious to this market trend.
U.S. employee annual voluntary turnover will jump nearly 20% this year, from a pre-pandemic annual average of 31.9 million employees quitting their jobs to 37.4 million quitting (Gartner, 2022).
40% of organizations expect their employee turnover rates to be higher in 2023, across employee levels, than that seen in the first half of 2022 (Mckinsey & Co, 2023).
Motivated employees and employee engagement levels are crucial for employee retention and achieving your company's goals.
What you'll find in this guide:
We will go over the ways to spark employee motivation, engagement, and retention. Along with actionable strategies that you can implement today that are based on the survey results.
This will give you the insights and ways to motivate you need to ensure team success. All while navigating a recession, cut budgets and everything else our current market is throwing your way.
Here is the breakdown:
Chapter 1: Today's employees top motivators
- "What motivates you the most at work?" survey results
- Employee empowerment & motivation
- Top motivators breakdown with strategies and action items
Chapter 2: Motivational leadership in 2023
- "What does 'good management' mean to you?" survey results
- Top leadership strategies and qualities breakdown with action items
Chapter 3: Employee demotivators
- "What demotivates you the most at work?" survey results
- Top demotivators breakdown with strategies and action items
Chapter 4: Empowering employees with financial wellness & empowerment
- Employees financial wellness
- Financial empowerment programs, Earned Wage Access and employee motivation survey results
Chapter 5: A path forward
- Takeaways and lessons from survey data
Who did we survey?
2,459 employees surveyed
Employee Insights
| | |
| --- | --- |
| Age | |
| 35-44 | 29% |
| 25-34 | 27% |
| 45-54 | 19.8% |
| Under 24 | 14.4% |
| 55+ | 9.8% |
Time at current employer
- 60% between 6 months - 3 years
Industries
Administration and support
Healthcare
Hospitality
Food services
Company size
65% have less than 200 employees
Chapter 1: Today's top motivators for employees
Top four motivators
(1) Good managers*
(2) Salary & wage
(3) Work-life balance
(4) Flexibility
* "Good" managers is a broad and subjective term, we know. You'll get deep into what surveyed employees define as good management in Chapter 2 of the report.
Surveyed employees also had to explain why they selected each option. Selected quotes in this section include sentiments that came up at least 5 times in survey results.
Here is a sample of what you'll learn for each motivator in the full report.
3. Work-life balance
When employees feel that their well-being is cared for, valued and respected at work they are more likely to reciprocate that respect by going above and beyond in their work. This is how you boost employee morale.
Work-life balance and flexible scheduling will motivate employees but it is also a direct path to increased productivity on your team as it decreases employee stress.
Here's why:
"I have a family, a wife and 2 kids, I need to be there for them just as much as work, if not, it gets out of hand on both ends."
"It's important and essential for me to have a nice balance of business and pleasure so that things don't get out of hand for me and I can focus at work."
"Being able to provide for myself and family, while not having to sacrifice quality time with loved ones in the process is key."
"We get to work together as a team to make sure everything is covered and we're all good. Balance is good for everyone."
Action items:
Consider introducing policies that support work-life balance, such as flexible hours, remote work options, or compressed work weeks.
Let your employees know you want and value their feedback. Check in with employees across teams and complete employee surveys, at least quarterly, to gauge employee well-being and adjust policies and manager training accordingly.
Ensure team members know they can take time during their workday to complete personal commitments like medical appointments, childcare and mental health care.
2. Salary & wage
Compensation directly impacts an employee's sense of value and worth at work— this then directly impacts their motivation and productivity at work. Employees will express gratitude when they are compensated properly.
Adequate salary and wage also reduce stress. And, allows employees to focus on their work rather than financial concerns. Reduced financial stress can have a big impact on your team's output as currently:
84% of employees spent time thinking or worrying about finances at work (Visa, 2023).
Here's what the surveyed employees had to say on why salary and wage are so motivating for them:
"Because I have to pay bills and take care of my kids. If I don't work, they won't eat or have a home. Money is my motivator."
"It's hard out here at the moment. Money is tight everywhere, having a lil higher wage helps fight those bills off some."
"Our economy has constant inflation and a salary that keeps up with inflation is a minimum requirement."
"Money talks, it's that simple."
Action items
Regularly conduct market salary research to ensure your employee's compensation packages are at least fair and at best competitive.
Implement performance-related bonuses, profit-sharing and performance reviews to make sure your employees understand the direct line between their own individual performance and organizational goals.
Employee empowerment is the path to motivate today's employees
So, what do the top 4 factors that will motivate employees have in common? Employee empowerment.
What is employee empowerment?
Focuses on autonomy and giving employees more control over how they complete their day-to-day responsibilities. This leads to a key factor in how to motivate employees and employee performance: ownership.
If you're struggling to motivate employees, consider what resources, tools or space will empower them to reach their goals. Instead of commanding them to get it done. This is how you increase employee morale and improve company culture on a big scale.
Chapter 2: Motivational leadership in 2024
____________________________________________________________________________
Managers hold the keys to motivating your employees
Managers motivate employees. We've all heard the phrase "people don't leave jobs, they leave managers." This definitely rings true when it comes to thinking about how to motivate employees.
Good manager was the #1 selection for "what motivates you the most at work?"
Bad managers was the #1 selection for "what demotivates you the most at work?"
But what does a "good manager" even mean? Definitely different things to different employees. So, we asked respondents: "What does 'good management' mean to you?"
How to motivate employees with good management
Good management is how you ensure employees are fully engaged.
Here are the top qualities for good managers and how to motivate employees with leadership:
Delegating leaders, not micromanagers
Feedback & open communication
Genuine care, empathy & support
Employee recognition & professional development opportunities
Clear and open communication & honesty
Here is a sample of what you'll learn for each quality in the full report.
Employee recognition & development
Good management is how you ensure employees are fully engaged.
Feeling appreciated and recognized for hard work was another consistent theme for good management.
Employees want to be noticed and rewarded for their contributions. They think good management means focusing on growth, recognition for performance and skill development.
"A good manager shows appreciation towards their team, gives constructive criticism in a positive way, and takes accountability."
"Acknowledging employees' accomplishments and addressing problems in a timely and fair manner."
"Growth mindset. Willing to teach, take criticism and new ideas or perspectives."
"Good management means helping us grow."
"Being approachable, understanding, caring, and acknowledging our strengths".
Chapter 3: Top employee demotivates
_________________________________________________________________________________________________
"What demotivates you the most at work?"
Working environment will demotivate your employees
The top four motivators selected by employees were:
(1) Bad management
(2) Toxic work environment
(3) Low or inadequate wage
(4) No recognition for hard work
Look familiar? Considering the top motivators discussed in Chapter 1 good management, adequate salary & wage, work-life balance and flexibility these results add up. Each of these factors speak to the working environment your employees are operating in. Well dive into each of these and how to increase motivation and treat your employees.
Chapter 4: Motivating employees with financial wellness
____________________________________________________________________________________________
It's clear that wage and salary are top ways to motivate and fully engage today's employees and your direct report. Businesses are catching up the fact that they can motivate their employees and spark high performance by financially empowering their employees.
This doesn't just include wage and salary but also financial wellness and empowerment programs.
Employee financial wellness
Platforms with financial wellness tools like financial educational resources, budgeting tools, debt management resources, and retirement planning tools can reduce employee stress. They can also help employees become more financially literate, encourage creativity, reduce financial stress, and achieve their financial goals.
Earned Wage Access: A financial empowerment tool
A popular employee financial wellness tool for employers is Earned Wage Access. Which gives employees access to their earned wages ahead of payday.
We asked employees, who currently use ZayZoon's Earned Wage Access, a few questions to see the impact of using this tool on their performance, tenure and motivation at work.
You'll find the results in the full report.
Chapter 5: A path forward
If you are currently struggling with employee motivation, we will give you some reminders and takeaways to get you in tune with today's employees. Including:
Empower and trust your employees, don't micromanage them. In times of stress and increasing expectations, it's easy to reach for micromanagement and harsh leadership styles. Give them the tools they need and recognize their growth along the way.
With the full report, you'll have a deeper understanding of how you can motivate your employees in 2024.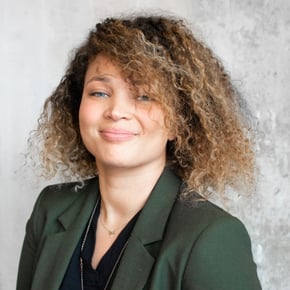 Charlotte Crawford
Charlotte is the Senior Content Marketing Manager at ZayZoon and has 5 years of B2B SaaS content marketing experience. Charlotte has won international awards for her research and currently does academic lecturing on her Master's thesis research on Amazon's communications around facial recognition technology, AI and racial bias.