It's easy to assume we are in the midst of a cashless world. While countries like Sweden, Denmark and Norway do a significant number of financial transactions via apps and pay cards, Americans are not ready to go completely cashless. According to the Federal Reserve, 30% of all transactions in the United States are cashless with the number jumping to 55% for transactions under $10.
Evolutions in Money
While cold hard cash may be king, there have been a number of innovations in the banking and financial services space in the last couple of years.
These advancements have been made to ensure the path to financial wellness is easy and largely seamless. Further, these services are secure, simple and fast.
Online banking apps give consumers time and freedom to pay bills, check account balances, transfer funds and keep better records of where the money is being spent. Better yet, all of this can be done in a matter of minutes from the comfort of one's home, work or while commuting.
Online banking gives people a clear and precise real-time view of one's account; ensuring overdraft fees and missed bill payments are a thing of the past. Getting set up for online banking takes a phone call to the financial institution or going to the website to get set up. Additionally, digital payments and transactions can be traced while cash without a paper trail cannot.
APPS
Companies like PayPal, Apple Pay, Google Pay, Venmo and Facebook Messenger offer consumers the ability to pay for goods and services from a device or wearable tech instead of using cash or debit card. Users need only to download an app to their mobile device and link it to a bank account and/or credit/debit card. By doing so, you are free from the burden of carrying around cards and cash that can be lost or stolen.
Another draw digital payments have is the "Tap & Go," method. Instead of writing a cheque or counting cash to pay for something, you can now pull up your sleeve and flash your watch. Not only do you score points with the 'cool factor,' but it's also a time saver. For businesses, having customers with wearable tech speeds up time at the check out so customers can be on their way quickly.
FinTech or Financial Technology companies are at the forefront of development and innovation. Industry disruptors like ZayZoon allow customers access to their paychecks before payday. This ensures financial wellness is an achievable reality. Employers have to be enrolled with ZayZoon for their employees to benefit from their services.
In 2019, ZayZoon introduced ZayU, a financial wellness platform aimed at empowering its customers with tools to understand their finances including Spend Behavior, Overdraft Prediction, Banking Insights, and Interactive Financial Education.
Alternative Currency
For those who believe physical cash is a dinosaur, cryptocurrency may be the next big thing. Cryptocurrency is an alternative to dollar bills. But used in largely the same way. This is an attractive alternative for people who want to avoid paying high user fees often associated with banks by using Blockchain technology instead.
Future of Money
How we do transactions and our finances are rapidly changing. But there's no need to panic – physical money isn't going anywhere anytime soon. There are still millions of people who still use cash for everyday transactions.
The financial industry is well aware of the gap between the cashless world and low income, working-class folks including those living in rural and remote areas of the country. Cash is the way of life – pure and simple. But there is something to be said about trying out new technologies that make the process of gaining greater financial independence easier.
It is important to embrace these new methods to better manage your finances. Financial institutions and mobile apps offer simple and easy-to-follow tutorials to get you started. You may surprise yourself when you become a master over your own financial wellness.
To learn more, visit our blog here.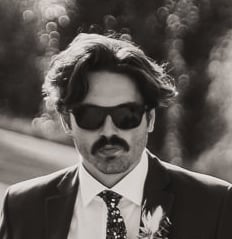 Chaz Somers
Chaz Somers started his professional career as a part-time social media contractor at ZayZoon and since then, has evolved into a full-time content marketing associate. Chaz's love for branding and storytelling has led him to blog writing, clothing design and video production all within ZayZoon.