For most people, pets are like a part of their family. Those who have always had a pet are aware of the fact that it's like having a buddy around; someone who loves to play with you, constantly waits for you at the door when you're gone, and thinks that the world revolves around you. We all want to pamper our pets to bits, but this comes at a price.
Whether you've been a pet owner for years or are planning to become one soon, taking care of a pet is expensive, but it doesn't always have to be too harsh on your bank balance.
Spoiling your pets with treats and toys isn't the only way to show them that you care. As long as you can offer the basic necessities, what is really important is devoting your time and affection to them.
Here are some of the budget-friendly ways to look after your pets that are sure to come in handy:
Adopt from a Shelter
Follow the "Adopt, don't shop" policy when it comes to getting a pet. Visit the shelter so that you can spend some time getting to know the pups before deciding on which one you want to take home. The staff members at every shelter are extremely helpful, and they are aware of every pet's personality and can brief you accordingly. Since shelters deal with veterinarians in the vicinity, some even provide you with coupons for a discounted or free visit to the clinic.
Invest in Pet Insurance
Covering the medical bills of your pet creates a huge hole in your wallet. This is where pet insurance comes to the rescue. Just like health insurance exists for humans, pet insurance can kick in to cover big medical bills if your pet is injured or sick. The price range for pet insurances vary, but the premiums are well worth it if you need to use your coverage.
Keep a Pet Savings Account
Just like how we save for things such as a retirement account or a general emergency fund, similarly, you can build up a pet savings account. You don't even need to save much. Just keep adding small amounts such as $15 or $20 every now and then, and soon you will have a go-to fund for things like pet care, food, and supplies in the event of an emergency.
Be Careful About the Food Supplies
Feeding your pet's gourmet food doesn't equate to providing them with the essential nutrients. Therefore, always be careful about the food items you purchase for your pets. Before buying anything, go through the list of ingredients to make sure there aren't any unnecessary fillers. Don't let the word "premium" written on the package entice you.
Compare prices among the big box pet stores, grocery stores, and online companies. You can also consider combining a coupon with free shipping or subscribing for additional savings. Some online pet supply stores also offer digital coupons and a certain amount of discount when you auto-ship throughout the year. The best part is that they deliver everything right at your doorstep, so, you don't have to carry the big bag from the store to your home.
When it comes to food, you should also make sure not to overfeed your pet. Pet obesity is a real problem in the United States. Excess weight among pets often leads to expensive health problems such as cancer, heart, and respiratory diseases, kidney disease, and a myriad of other high-risk health factors.
In-Home Grooming
Grooming your pets yourself can seem like a challenge, but it's definitely not impossible. The necessary tools are available easily, and all you need is a little practice. You can also try a DIY self-service wash. It's not as expensive as the full-service option and doesn't leave your home messy.
Look for the Coupons and Discounts
From the Sunday paper to manufacturer websites and social media pages, coupons for pet products can be found everywhere. Rewards programs and subscription services, too, help you save in this regard. Keep an eye out for free samples and rebate offers if you're looking to try out new products. Bulk-buying helps save a lot of money as well.
Get Your Pet Spayed or Neutered
If taking care of one pet is expensive, looking after a family of eight is even more so. Therefore, it's best to get your pet spayed or neutered. The cost is usually about $200 and helps you save money in other ways. Look for inexpensive spay and neuter clinics in your area, and try to get the procedure done there instead of your regular vet.
Research Properly for Vets and Clinics
Dig up information regarding the vets and clinics in your area, and conduct proper research before making your choice. Several big shelters have on-site vet clinics and offer low-cost vaccinations, spay and neuter services, and dental care. Many vet schools and university programs, too, offer pet services at affordable prices.
Before picking a vet, check at least three or four options nearby. Determine the cost of a visit to the vet and the price for annual shots for your pets. Some vets even offer a free initial exam, a discount on your first visit, or monthly specials on different services.
You can also think about opting for a mobile vet clinic that travels to different locations, in order to get vaccines and medication at a more reasonable price. They're able to charge less as they don't have the overhead of a traditional vet. Remember to carry proof of your vaccines to your primary vet so they always have an updated record.
Stay Updated on the Vaccinations
It's best to give them the necessary vaccinations for diseases such as ticks, flea, and heartworm prevention, then having to go to the vet, later on, to get them cured. It can be slightly expensive, but definitely worth it in the long run. Prevention is always cheaper than a cure!
Ditch the Novelty Items
Your pets don't need designer clothing and full-service spa sessions. While high-end animal fashion might be what's in vogue right now, it's absolutely unnecessary. Do away with the superfluous accessories and pet pampering, and you will find yourself saving a lot of money that you can rather spend on crucial pet supplies.
Consider the Alternatives
While cats and dogs are the most common kinds of pets, they're not the only ones you can get. In fact, if you want to opt for some low-maintenance pets that will help you save a lot of time and money, you can rather opt for birds, turtles, or fish. Dogs and cats require a lot of grooming and attention, therefore, choosing an alternative will be much more budget-friendly.
Tips for New Pet Owners
Adopting a pet for the first time is a priceless feeling. It's the beginning of years and years of companionship. While it's extremely natural to get excited, you would also want to proceed in a practical manner so that you don't end up spending lavishly on your new pet all at once. Some of the things new pet owners should remember are as follows:
Once you've picked your pet, it's time to buy all the necessary items and supplies. Be it food, toys, litter boxes, grooming supplies, and pet cleaning supplies, you will obviously need it all. The best thing to do is to order everything in bulk directly from a place like Target. In addition to providing year-round savings on many popular items, Target also provides promo codes for you to save a little.

The next step of the process is to prepare for your pet's homecoming. This can be unnerving at first, especially if the pet has been rescued from an abusive home. Much like humans, animals can be extremely shy and anxious at first. Therefore, it's important to remain calm and give them the time and space they need to open up.

Lastly, spend all the time you can bond with your new furry friend. Having a new pet is like watching a child grow. The initial days are monumentally precious, and you can try doing several activities with them during this period. This includes taking them on walks, teaching them new tricks, or just getting to know the little things about them.
Summing Up
Having or adopting a pet is a huge commitment, and you have to be ready for all the responsibilities that come along with it. You can't be spending extravagantly in the very beginning over useless, shiny objects, because that will leave you broke by the end of it all, and you can't afford to do that when taking care of a little pet. Therefore, act wisely and resort to the budget-friendly options to look after your pets.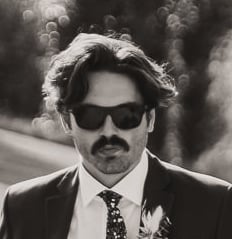 Chaz Somers
Chaz Somers started his professional career as a part-time social media contractor at ZayZoon and since then, has evolved into a full-time content marketing associate. Chaz's love for branding and storytelling has led him to blog writing, clothing design and video production all within ZayZoon.