Financial health is a main goal of any employee, yet, according to the 2018 PwC Employee Financial Wellness Survey, Americans are still not confident about reaching their financial goals long term, being prepared to use retirement funds as a safety net for meeting more urgent needs [1].
This lack of financial security can cause immense stress, and doesn't only affect the personal lives of the people on the payroll, but it can also have an overall negative impact on the organizations they work for. Stress is detrimental to health, causing increased absenteeism, and leading to decreased employee productivity and a poorer quality of work.
Financial health is therefore beneficial not only to employees' daily lives, but also to their work performance and the organization as a whole.
Traditional Financial Wellness Programs
Organizations can offer employees tools for reducing bad financial choices and learning to better manage their finances long term. A very simple example of traditional workplace financial wellness programs includes 401k programs, stock matching and workplace pensions.
In today's digital landscape there are unparalleled opportunities for financial technology. In this article, we will focus on the benefits of workplace offerings, why it's so important to have total corporate buy-in for such programs and lastly, outline some of these new age financial wellness offerings.
Benefits
Financial wellness programs are not only an employee benefit. People are the biggest assets of any company, and the positive effect of their' financial security will also benefit the organization as a whole.
Employees will become more productive due to the reduced stress levels. Also, happy employees tend to be more loyal to their company, increasing retention, and saving companies significant money on employee turnover.
Financial wellness programs can also be a helpful recruitment tool, enabling companies to attract more talent.
Shared Responsibility is Key
Currently there are several issues with financial programs, such as the (still) low number of companies offering them, the employees' low initiative to participate, and the lack of assessment tools for the effectiveness of the programs.
A survey by Alight Solutions shows that approximately 25% of companies offer a financial wellness program [2], and another survey by the Bank of America Merrill Lynch found that while 48% of the people surveyed were offered a program, only 31% participated. The main reason for the lack of initiative to sign up was the difference in what employees wanted from the program, and what the employers actually offered [3].
Apart from the negative impacts on their daily lives, poor financial health can also lead employees to fall prey to predatory lenders, accepting risky loans or unfair terms such as unreasonably high overdraft fees. This can happen especially when companies don't offer employee advances on salaries, pressing employees to wait for payday to access their money.
To increase employee engagement and motivate them to participate in financial programs, companies can survey employees on what their financial goals and issues are, and what they would like from such programs.
Educating employees financially is not enough; healthy financial habits must also be stimulated. Employers should encourage goal setting practices, various activities, and assessments as part of their programs, offering employees the incentive to change their financial behaviour to reach their goals.
Lastly, Employees can also help by taking initiative and making the most out of the programs offered, as well as voicing any concerns or suggestions to improve the programs.
The Future is Now
Here's a list of potential "new age" offerings for your workplace:
Pay On-Demand and Wage Advance
This one is pretty simple and a no brainer. Your employee's worked today, why not give them the benefit of getting paid today? Help be the solution to cashflow crunch and avoidance of payday loans and overdraft.
Fee-Free Bank Accounts
It is estimated that the average American pays $329 per year in banking fees! There are lots of fee-free banking accounts out there now that you as an employer can tout in the workplace. It's all about building awareness for your employees. Banking services like Chime can help.[4]
Student Loan Repayments
A recent study found almost 40 percent of Gen Z employees either don't believe they'll be able to fully repay their student loan debt or they're unsure if they will. It is estimated that just 4% of employers provide loan-repayment benefits, though, the numbers speak for themselves that clearly this would be something employees could truly benefit from.
Overdraft Prediction
Overdraft costs Americans on average $250 per year. Although some paid no overdraft at all, those that did averaged $412! Did you know ZayZoon is planning on releasing a tool later this year that will actually predict when an overdraft will occur and provide employees ample time to shuffle around funds or take an advance to avoid the costly overdraft!?
To learn more about how ZayZoon offers Financial Wellness, go to:
https://www.zayzoon.com/employers
References:
1 – https://www.pwc.com/us/efwsurvey
2 – https://www.consumerreports.org/financial-planning/things-to-know-about-financial-wellness-programs/
3 – https://www.forbes.com/sites/nextavenue/2018/08/01/why-workplace-financial-wellness-programs-arent-well/#30f2636658f2
4 – https://www.chimebank.com/2017/04/26/you-will-be-shocked-when-you-see-how-much-americans-pay-in-bank-fees/#BFFreport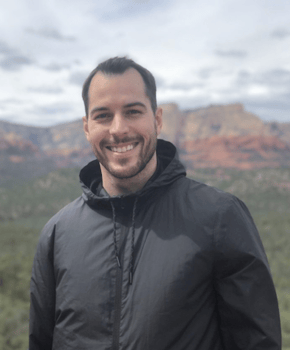 Tate Hackert
Tate is the brain behind ZayZoon, developing the idea of providing access to funds before payday, in 2013. He feels gratified knowing "we get to improve the financial health of people each and every day." One of his favourite ZayZoon experiences involves a business trip to Selinsgrove, Pennsylvania where he helped film a Holiday Inn Express testimonial video. Wearing a ZayZoon shirt at the local Walmart, someone saw Tate and exclaimed, "Hey, ZayZoon! I use that!"