The vast majority of Americans are still living paycheck to paycheck, which is crippling their sense of financial wellness. While sudden financial emergencies can definitely cause such woes with money, egregious daily spending habits also play their part in this financial crisis.
Anything from morning coffee stops to spontaneous shopping sprees can all start eating away at your paycheck. In fact, those extraneous expenses could be costing you hundreds, if not thousands a year.
Want to put the brakes on these money-sucking spending habits? Well, here are a few daily money saving tips to help you keep the most out of our next paycheck.
Skip the Coffee Lines, and Fill the Filter Instead
Most of us are guilty of doing daily early-morning coffee runs which, depending on your caffeine concoction of choice, could cost north of $5 per order. A recent study done by Koho, a Canadian financial company, compared two popular coffee places – Starbucks and Tim Hortons. Although Tim Hortons was just over a dollar less which might not seem like much, that dollar can turn into hundreds of dollars each year – very quickly.
In a single year, those daily work-week espresso fixes could be costing you nearly $1,100 annually. But brewing coffee at home is literally pennies on the dollar, often times costing no more than $100 during that same timeframe.
Word to the wise: Start filling coffee filters and brewing your morning (or afternoon pick-me-up) cup of Joe at home. It could save you over a $1,000 as a result, letting you set aside funds to either put toward retirement or in an emergency savings account
The Little Things Add Up
Saving money on coffee is a cliche. Albeit, an important cliche. The coffee analogy is important to apply to all small purchases. It's very easy to look at a single purchase at a particular point in time and think, "It's only $10". The problem is, it's very easy to drain your account $10 at a time. My Netflix subscription is only $10 per month… I like to have other shows too, so I got Amazon, but that's only $10 per month… my Premium Spotify is only $10 per month… I've yet to cancel Apple Music, but whatever, it's only $10 per month…
See what just happened there?
Embrace the Envelope System
The fact of the matter is this: You're far less likely to overspend if you're living a cash-only lifestyle than one that's more like credit-and-forget-it.
And for many of us, the very temptation of spontaneous deals and clearance sales is reason enough to swipe a high interest credit card. However, the very nature of the envelope system—a money-management style that physically budgets cash for various weekly or monthly expenditures—is a sure-fire way to stop these sudden spendings from happening in the first place.
Start Coupon Clipping
Most of all printed and online-accessible coupons go unused, even if they offer sizable savings. So, suffice to say there's no shortage of coupons for you to clip and use in your day-to-day shopping needs.
However, before you get to clipping, it's best to create a list of things you need to buy, be it groceries, toiletries, and other like-minded things, to help chart your couponing journey. Then, once you have a reference for the items you need, start hunting for relevant coupons. Consider scouring the weekend paper, local magazines, and online sources; sites like Coupons.com, Groupon, RedPlum are great places to find both e-coupons and physical ones you can later print out and use.
Shopper reward points are also a great way of coupon clipping without actually having to do anything. If your grocery store, gas station or anything in between has a rewards system, use it. Those rewards add up over time.
Turn Off the Lights and Open a Window
Leaving the lights and A/C running while you're not home is not only bad for the planet, but it's taxing on our wallet.
Simply leaving the house with bulbs burning and the A/C fans whirling can cost hundreds each year. That's right: You could be throwing away potential vacation money on illuminating and cooling an empty home. To avoid such extraneous spendings, consider installing timers that'll turn your lights off automatically. And regarding that money-sucking A/C unit, try opening your windows once in a while to help cut down on your utility bill; it may actually be better for your health to do so, anyway.
Avoid Unnecessary Fees and Expenses
Unnecessary fees like overdraft, NSF and short term loan fees can now be a thing of the past. Many employers have historically offered employee advances but only now is the craze of on-demand pay sweeping America. Services like ZayZoon allow employers to effortlessly offer employee advances. Employees no longer need to have the awkward conversation with their boss and instead can just access their wages as they earn them. A safe way to avoid debt, smooth out cash flow and improve overall financial health.
In Summary: Get Skinny on Your Spending
Initially, it may be hard to start implementing some of these money-saving ways. But if you can get the ball rolling, you'll be smiling all the way to the bank, regardless of whether or not if it's payroll day.
To learn more, visit our blog here.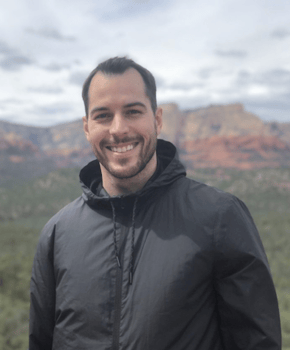 Tate Hackert
Tate is the brain behind ZayZoon, developing the idea of providing access to funds before payday, in 2013. He feels gratified knowing "we get to improve the financial health of people each and every day." One of his favourite ZayZoon experiences involves a business trip to Selinsgrove, Pennsylvania where he helped film a Holiday Inn Express testimonial video. Wearing a ZayZoon shirt at the local Walmart, someone saw Tate and exclaimed, "Hey, ZayZoon! I use that!"