We all experience it at one point or another: financial stress. It can hit unexpectedly or slowly build over time. Your employees are no exception, either. They have mortgages to pay, furnaces to fix and braces to pay for.
What's the Cause of this Financial Stress?
To start alleviating your employees' stress, it's important to understand where it's coming from in the first place. We've included a short list of common sources of stress. However, keep in mind that there are many more influencers on financial stress than listed here.
Payday vs. Expenses Timing
Payday typically comes on the same day(s) every month. Many bills are the same way, too. For example, the mortgage is paid on the 1st of every month. In many cases, this is a large expected expense that may be more manageable for some and may not typically require early access to wages.
Life isn't that straight forward, however. Your employees may be ready for the mortgage payment on the 1st but they may be caught off-guard when their 16-year-old gets into a fender bender on the way to school. Or when their water heater breaks. These unplanned expenses often don't line up perfectly with payday which creates stress and even anxiety.
Limited options for financing
Some of your employees may not have access to credit cards or proper bank loans due to their credit score or credit history. This lack of access means your employees are pushed to seek alternative financial services when they need money right away. These alternatives often involve predatory lenders such as payday loans or overdraft charges which boast extremely high interest rates and fees.
Fees, Fees and More Fees
Overdraft fees, late fees, financing fees, monthly and yearly fees. The list goes on and on. These fees add up quickly and take a toll, mentally and financially, on your employees.
On average, a payday loan borrower takes out eight loans in a year for a total of $3,000 in loans, and they will pay $520 in interest

[i]

Account holders that incurred one or more NSF/overdraft fees in a year paid, on average, $225 in overdraft fees[ii]
Not Setting Aside Savings or an Emergency Fund
Of course, much of the above could be avoided if a proper budget and emergency savings were set in place. Unfortunately, according to a CareerBuilder survey, the reality is that 78% of American workers are living paycheck to paycheck. In that same survey, less than a third of workers (32 percent) said they stick to a clearly defined budget and a slight majority (56 percent) save $100 or less a month.
How ZayZoon Can Help With Your Employee's Financial Stress
ZayZoon allows your employees to access their wages before their regularly scheduled payday. This does wonders for their stress levels. Here's how:
They'll Now Have Early Access to Paychecks
With ZayZoon, the saying "Don't cash that check until Friday," is no longer necessary. Your employees will have the peace of mind knowing that they can get access to the money they've earned when they need it. Pushing up payday can go a long way in reducing financial stress.
Lets say one of your employees has a water heater malfunction. Instead of saying "We need to wait till' payday to get this fixed," they'll now be able to say "We can get this fixed right away" with the help of ZayZoon.
They Won't Need to Resort to Predatory Lenders
As previously mentioned, some of your employees may have limited financing options at their disposal. This may be due to issues like a poor credit history or a poor credit score. Limited options may lead to utilization of predatory lenders. The high fees and high interest rates levied by those lenders hurt your employees' financial situation and skyrockets their stress levels.
Early access to wages helps employees avoid having to use predatory lenders, potentially saving them hundreds or thousands of dollars over time.
They'll Feel More in Control
A typical worker may often find him/herself counting down the days until payday. It's not uncommon to see people putting off family activities or shopping trips until payday rolls around once again. The wages they earned are out of their reach and there's nothing that they can do about it.
Until now. ZayZoon places control in your employees' hands and lets them decide when they want to get paid. They no longer need to count down the days until the check arrives. That control helps create a happy and emotionally healthy person which translates to a happy and productive employee which is great for business.
Don't let financial stress get in the way of your employee's productivity and overall wellbeing. Put ZayZoon to work for you today.
To learn more about offering ZayZoon, click here.
[i] Consumer Financial Protection Board. Payday Loans and Deposit Advance Products. Available at http://files.consumerfinance.gov/f/201304_cfpb_payday-dap-whitepaper.pdf
[ii] Consumer Financial Protection Board. Study of Overdraft Protections. Available at http://files.consumerfinance.gov/f/201306_cfpb_whitepaper_overdraft-practices.pdf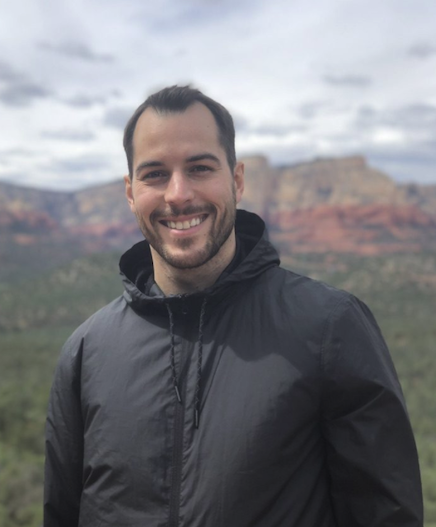 Tate Hackert
Tate is the brain behind ZayZoon, developing the idea of providing access to funds before payday, in 2013. He feels gratified knowing "we get to improve the financial health of people each and every day." One of his favourite ZayZoon experiences involves a business trip to Selinsgrove, Pennsylvania where he helped film a Holiday Inn Express testimonial video. Wearing a ZayZoon shirt at the local Walmart, someone saw Tate and exclaimed, "Hey, ZayZoon! I use that!"