Achieving good financial health is difficult. The most important thing to remember is that it is never too late to practice finance properly. We have compiled four big tips on how you can save money and work out your financial muscle.
The Modern Day Barter
You may have noticed that it's not exactly an easy task to barter with a bank. Unless you have that Drake money – what you see is what you get. Or maybe, you're just looking in the wrong place.
RateHub is an amazing service that finally allows you to negotiate with the banks.
Ok, maybe not negotiate per se, but it definitely makes you feel like you are. With RateHub, you get a birds-eye view of all the banks and their rates. You can use RateHub to find the lowest Mortgage rate, a credit card that suits your needs, insurance, and of course – the best bank. So how much money does this save you?
If you are an avid saver with $4000 in your account, you will see that an EQBank savings account will give you $80 more than savings accounts at many of the big five banks. That's 30 cups of coffee a year, certainly nothing to shrug at.
In the market for a house? A quick comparison of mortgage providers will show you that the payment on a $400,000 condo in Calgary could be $500/month less if you choose wisely. That's $6000 a year in savings!
Buy Smart
Coupon clipping is no longer reserved for grandma.
For anyone that hasn't used Groupon, It is a beautiful service that gives you access to deals in your community, just like a coupon book. You can download the app, upload your payment details, and in the push of a button – Voila! -access offers to range from Paintball to Pottery painting. Groupon has good food too.
Checkout51 is a great service for the grocery store. Simply take a picture of your receipt, click the items you want to save on and your account is credited. When you reach $20, you get to cash it in! This kind of stuff can add up. On a $100 grocery bill, you can very easily save $5 to $10. Combine this with your grocery store points card and you will have a cart full of free groceries every few months.

Don't You Dare Pay Late Fees
Overdraft or NSF, late fees and unnecessary interest can translate into a big hit to the bank account or a big hit to the credit score. You don't want either.
ZayZoon is a service that can give you access to your paycheque – before your next payday. For every $100 accessed, ZayZoon charges a fee of only 16 cents/day.
How does this stack up to saving money?
Let's break it down using a $100 electricity bill as an example. You work hard, you try and save, but hey, things happen. Your electricity bill is due and you don't have the funds in your bank account. You are set up for automatic payments and you can already start to feel the pain of that $45 NSF/Overdraft fee. Couple that with a $1.50 payment dishonored fee and you are at $46.50 for one missed payment. Using ZayZoon to access the $100 for 15 days would have only cost you $2.40 and it doesn't hurt your credit either.
You can use ZayZoon for a lot more than boring electricity bills though. Think of the countless scenarios where you could use an extra hundred bucks but your cheque isn't coming for another week. It's silly. After all, it's your money, you've worked for it.
A night out with friends, car repair, tuxedo rental – use your imagination. ZayZoon can provide you with short term funds, helps you avoid debt and will never affect your credit. Oh ya, and it's an app. Do it all in your PJ's while watching Netflix or during watercooler talk at the office.
Tip: Save time by simply entering your name, email, and creating a password. All other fields can be skipped until a later date.
Understand Your Credit
Credit. I think most of us thought we would learn about credit when we became adults… Still waiting?
So what is this mysterious thing?
A credit score is what lenders look for when you need to borrow money. Sometimes, a really good credit score can make bankers believe you have the dollar bills, even when you don't. Having good credit is a good thing. Bad credit is not.
So first things first, how can you find out your credit score?
Borrowell
is a great resource for figuring out your credit score. You can look and see where you stand compared to the average credit score and what exactly this means for your situation. The best part of checking your credit score with Borrowell is that it is completely free!
Now that you know what it is, what can you do to make it better?
You can always make your credit score better. Consider these simple tips:
Pay your bills on time! A credit score doesn't just get affected by your credit card. It's important to pay your utilities, cellphone, car payments. etc, on time!
Do not carry a balance of more than 50%. If you have a $1000 limit and you are using 700$ of it, do anything and everything in your power to put $200 on that card!
Set-up automatic deposits and withdrawals
Put your plan in action: There is no better time to start practicing for your financial future than now. These are just some of the many tips on how to live better. Keep yourself alive with other financial health articles and insights by signing up with ZayZoonn> and following ZayZoon on Facebook.
To learn more, visit our blog here.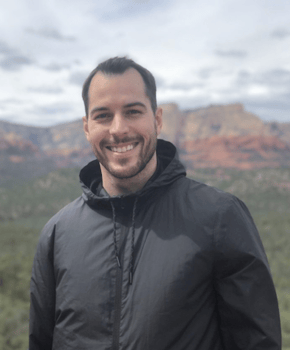 Tate Hackert
Tate is the brain behind ZayZoon, developing the idea of providing access to funds before payday, in 2013. He feels gratified knowing "we get to improve the financial health of people each and every day." One of his favourite ZayZoon experiences involves a business trip to Selinsgrove, Pennsylvania where he helped film a Holiday Inn Express testimonial video. Wearing a ZayZoon shirt at the local Walmart, someone saw Tate and exclaimed, "Hey, ZayZoon! I use that!"