There are benefits to having a personal finance concierge.
We know that finances can be tough. Financial stress can distract you and sometimes all you need is a little help.
ZayU gives your employers a platform to help you keep your finances on track, avoid late bill payments, learn and chat finance with experts and finally, save. Best of all, since this is employer sponsored, it's completely free to you.
Talk about benefits.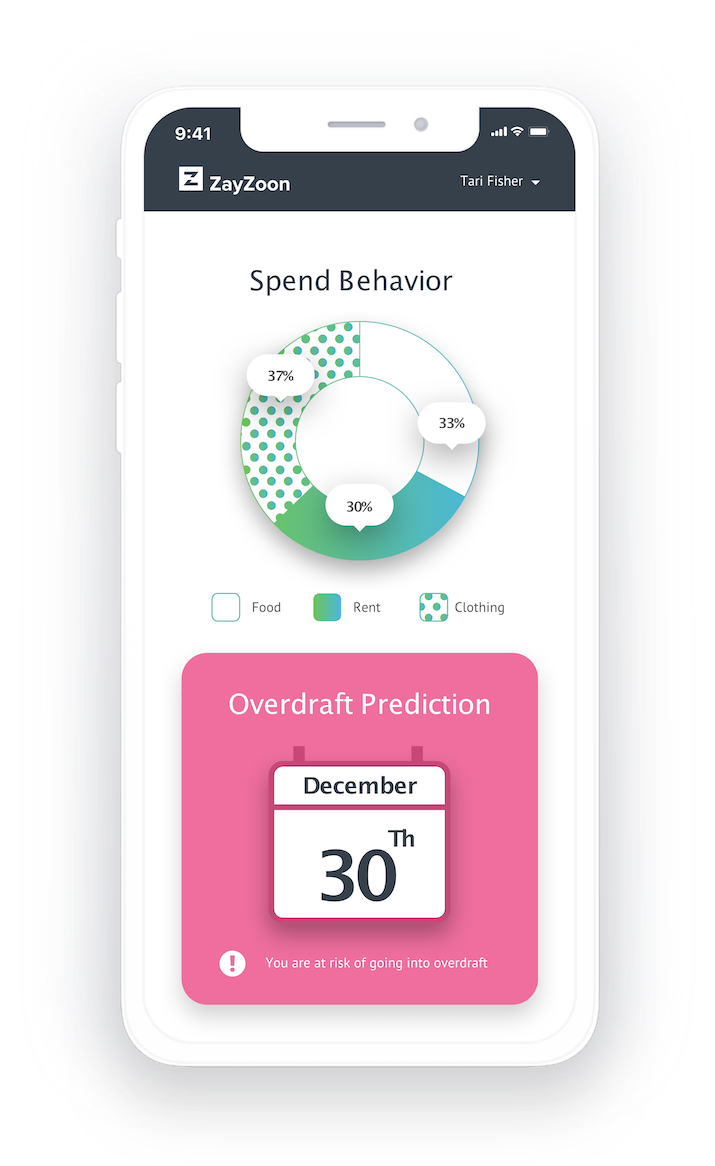 Financial wellness that isn't just fluff.
ZayU helps you budget for upcoming expenses and notifies you if you're spending too much. We let you know when you're at risk of going into overdraft and provide you with an overall financial health score that we work with you to improve, through interactive courses and learnings.
Reviews that speak for themselves.
ZayZoon's exceptional service and product can now be available to everyone!