For Kayla, the Covid-19 pandemic hits close to home. Employed in the housekeeping department at her local hospital, she sees first hand the effects of the virus and its health impact on everyday Americans. Her work has been deemed an essential service so she is fortunate to be making a regular income. However, for so many people like Kayla who are working during this time, stretching a paycheck over two weeks is still a challenge.
"If it was not for ZayZoon, there would have been times where I couldn't pay my electric bill, my phone, my gas bill," Kayla admits. Kayla joins more than 3 million employees from companies such as McDonald's, Wendy's, and Holiday Inn Express who have ZayZoon as an available benefit to access already-earned wages before payday to meet financial obligations.
Situations like Kayla's are very common. ZayZoon polled more than 10,000 responses between March and April, confirming customers are depending on financial tools to get by. In fact, more than 80% of wages accessed through ZayZoon go to cover necessary expenses, with less than 3% of people using Earned Wages Access (EWA) for discretionary purposes.
Michelle Tolbert, Administrator for Americare, senior living facilities across four states and a ZayZoon customer, believes every employer should be providing this benefit to employees. "You have to put your employees first," Tolbert explains. "They still have day-to-day demands that sometimes are not able to meet financially in a two-week pay period."
It is still unclear what the effects of the pandemic will have on the employment landscape over the next few months. Although, there is stability in the essential service workforce, as 86% of employees in the same poll report no change in their employment while 13% saw a reduction during this period.
Essential workers have been at the forefront during the coronavirus, using their skills to serve and provide for clients, customers, and patients. Grocery store workers, first responders, couriers, restaurant workers, to name a few; have been critical in keeping the country going.
It is important for these folks to go to work and not have to worry about being able to take care of their financial obligations.
That's why Kayla uses ZayZoon as her financial lifeline; to use wages on-demand to make bill payments, put food in her fridge, and provide transportation to get her to work every day. "During this time of Covid-19, ZayZoon has helped me out so much."
To learn more about offering ZayZoon, click here.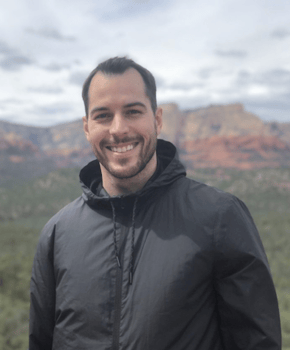 Tate Hackert
Tate is the brain behind ZayZoon, developing the idea of providing access to funds before payday, in 2013. He feels gratified knowing "we get to improve the financial health of people each and every day." One of his favourite ZayZoon experiences involves a business trip to Selinsgrove, Pennsylvania where he helped film a Holiday Inn Express testimonial video. Wearing a ZayZoon shirt at the local Walmart, someone saw Tate and exclaimed, "Hey, ZayZoon! I use that!"