Here at ZayZoon, we're fortunate enough to work with some really bright minds. And Shubh Sidhu.
Over the years, we've brought together some great entrepreneurs, developers and salespeople to build our team—something we're extremely proud of.
As we continue to learn, grow and shape our industry each day, we're always hoping to inspire people.
In our relatively short tenure, we've been fortunate enough to have two wonderful interns.
This summer, we had Isaiah. A brilliant young man from New Jersey who is currently studying at MIT.
Isaiah fit right in with the ZayZoon team and we look forward to seeing what the future holds for him! Especially if that involves working with ZayZoon. I'm a current student at MIT who had the opportunity to intern at ZayZoon during the summer of 2023. As a rising second-year student, this internship served as my introduction to the professional world. I worked with both the product and software development team to engineer risk models using machine learning and data science. My summer has been filled with meetings turned into great chats, fun virtual hangouts, and amazing people.
With my nickname being Zay, it makes sense why I enjoyed being a ZayZooner.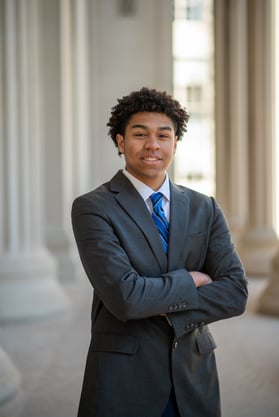 As my time working here comes to a close, I wanted to take a moment to reflect on what I have learned.
What's up with internships?
Internships are powerful experiences that provide students with information about the professional world within their given field. This industry experience allows students to prepare themselves for their post-graduate careers as well as learn more about what type of careers they want to pursue.
The classroom versus the workplace
Right from the beginning, I was able to see there were many differences between working within the classroom and the workplace. In the classroom, there are concrete practices: you know there is a single way to define a successful answer and you are given explicit instructions on how to approach any problem.
On the other hand, the workplace is a completely different beast. Instead of single definitions for a successful solution, there are no explicit answers to most things. Instead of being told what technique to use, there are countless strategies that can be used to approach the same obstacle. Perhaps the biggest differentiation between the two is that the workplace is in a constant state of trial and error. Mistakes will be made in the workplace, they're inevitable, but it's critical to learn from them and take the next steps using the information you gained.
Learning on the fly
One of the most important skills that I have learned while at ZayZoon is how to learn in uncharted water. As an intern working with both the product and software development teams, a big portion of my work had to do with data science and machine learning. With that being said, I didn't start my position with much background knowledge in these fields. I had to learn on the fly. I became a frequent flier on many academic websites; I read articles and watched educational videos that explained the theory that I needed to understand. Experimentation with trial and error was a huge portion of how I learned and improved my skills. Walking away from this summer experience, I can now say that I have a solid foundation in machine learning and data science. This, for me, is mind-blowing to say considering the level I was at a few months ago.
Real-world impact
A big thing I often heard from my friends and family is that, in the workplace, it can be difficult to see the direct impact of your work.
At ZayZoon, this was not the case.
I was constantly seeing the potential for real-world implications my summer project had for the company. There is something special to be said about being able to see your work actively being used. Seeing the potential for my project to positively impact the future of not only the company, but the people ZayZoon aims to help, filled me with ambition. The stereotypical internship role of doing busywork and getting the manager some coffee was thrown out the window.
I felt like a direct contributor to the company and that feeling is great.
Culture matters
Culture is everything.
A company that promotes a positive environment for its employees is one that will flourish. This is especially important for remote companies because a lot of interaction is virtual. From the mentorship that I received from my manager Mehrdad to the shoutout system designed to applaud employees for their hard work, ZayZoon's culture is one to remember.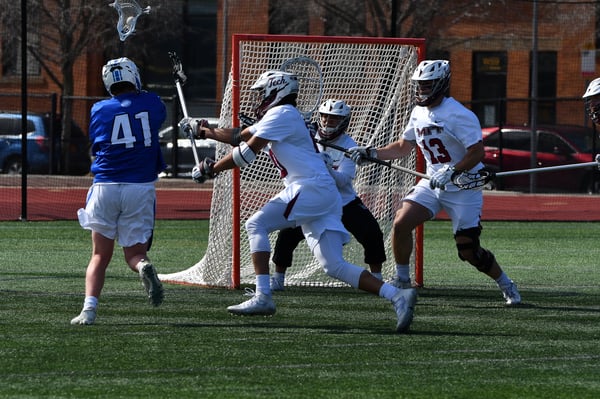 Reflections
Over the course of the summer, the experience I have gained has allowed me to grow as both a worker and a person. Furthermore, working with the company has been an amazing and immersive experience to say the least. I want to take the time to thank the team at ZayZoon for making me feel welcome and allowing me to be a part of their mission.
It's been amazing!

Having interns like Isaiah, or Sophie from last summer has truly been a pleasure. It's been an honor and a humbling experience getting to work with such young, smart minds.
We've learned so much from these experiences and look forward to seeing what's in store next summer.