This article is part of Benefits Broker Confessional, where we talk shop with the leading minds in HR and break down the latest in benefits.
Building the very best team is the core of a business's success, and it is one of the biggest challenges facing employers today. The job market is competitive and fast-paced—and it's changing rapidly, thanks to factors like dramatic macroeconomic shifts, an influx of a new generation of workers, and the birth of post-pandemic hybrid work. There's no question about it: attracting and retaining the very best teammates looks different than it did even just a couple of years ago.
Unless your organization is fully automated, your people drive innovation, productivity, and customer satisfaction. And people have needs, whether professional, financial, work/life—or all of the above. When it's time to hire, it's crucial for employers to think holistically. Yes, it's important to fill positions with the most capable candidates—but going above and beyond in creating an optimal work experience will attract the best talent, and encourage them to stay for the long run and grow with your organization.
Over the past decade, I've been hosting a podcast called Transform Your Workplace, where I engage in insightful conversations with experts worldwide about building exceptional workplaces. With over 400 episodes under my belt, I've gained a ton of knowledge about what truly contributes to a fantastic employee experience, one that promotes happiness and drives productivity.
In this post, we'll delve into five groups of perks that can help you craft an irresistible work environment—one that keeps people knocking on your door, and is sure to keep your talented team happy and loyal.
You will crush the competition for attracting and retaining talent if you get these five things right.
Let's dive in.
Flexible work arrangements
Thanks to the global pandemic, many organizations were thrust into a new world of remote work. And guess what? Our organizations and our people adapted (they had to!) and saw the immediate benefits of remote work, as logistically difficult and clunky as it may have been at first.
Many employees have been asking for flexibility for years. And we've had the technology to make it happen for a long time. In the past, it was an uphill battle to even ask for as little as one work-from-home day, or to simply work on a laptop in a coffee shop, just to switch up the environment. But the pandemic served as a forcing function for many industries, to completely rethink what was possible—and it gave us an in-depth view of the future of work.
While many organizations in late 2021 and 2022 were ready to bring everyone back into the office and do a forced "hybrid" schedule, many employees called their employers' bluff because they desired something else. They'd already experienced what flexibility in work looked and felt like, and they knew what was possible.
No surprise that we saw the rise of the "Great Resignation" shortly after.
As talent walked out the door, employers scrambled to fill open positions. Unfortunately, that meant settling for less-qualified candidates because the work had to get done, and they had a business to run.
That's when many employers started to tune in and really pay attention to what their employees wanted in a work environment. Next to compensation, flexibility is right there at the top of the list.
Am I being overly dramatic to say that the 9-5 job is no more? I don't think so. Employees want flexible hours, compressed workweeks, and the ability to work wherever they want—meaning, they also need the tools and technology to do their job effectively.
And you know what? Employers should give it to them.
Why wouldn't you emphasize flexible work arrangements if it means higher productivity, increased employee satisfaction, and better work-life balance?
Best of all, with remote work possibilities, you unlock an expanded talent pool and aren't constrained to a region.
Offering flexibility is a win/win.
Competitive compensation and benefits
There was a time when employers had all the negotiation power in compensation. Salary ranges were not as readily available online, and it was considered bad form to discuss it with your teammates. Now thanks to sites like Salary.com and Glassdoor, compensation and benefits information is abundant online, and employees openly share with each other. Employers must pay close attention to their compensation and benefits offerings to ensure they stay competitive and in line with the market.
Here's the key to compensation: you must have a philosophy for how compensation is calculated in your organization, and you should be asking yourself these questions as a starting point:
What's our compensation strategy? Are we paying people at the 50th percentile of the market or a premium because we need to attract top talent?
How transparent do we want to be about our compensation strategy?
How will we structure our pay grades and bands across the organization?
How frequently will we adjust based on the market?
Once you get the compensation strategy right and it's clear and fair to employees, you're halfway home. Now you must pull on the benefits levers for the ultimate total rewards package.
Many employers offer core medical and dental benefits and a retirement plan, and that's about it. You can do better than that. And your top recruits will expect it.
I've talked to CEOs and heard of others offering a wide range of benefits and perks to attract and retain talent, including:
A "menu of benefits" granting employees a budget so they can choose the combination of benefits that's right for them
Bonuses and profit-sharing options
Employee stock options
Long-term and short-term disability insurance
College loan repayment
Tuition reimbursement
Paid parental leave
Paid medical leave
Daycare
Earned-wage access options and financial wellness tools
Sabbaticals
Expanded holiday and PTO options
Pet insurance
Volunteer opportunities
Mortgage assistance
This is just the tip of the iceberg. Just think about what people will come up with in the next decade! The bottom line is to closely monitor the market and ask your employees what they want as often as possible.
Professional growth and development
Employees who feel valued and supported in their pursuit of knowledge and growth are likelier to be engaged, motivated, and productive, ultimately contributing to the organization's overall success. Investing time and resources in the professional development of your workforce will ensure that they are equipped and positioned to be the very best contributors, especially as technology and market conditions continue to rapidly evolve.
When you invest in your employees' professional growth, you're sending a signal that you care about their success, both within your organization and in their future career advancement. That type of personalized focus can go a long way in inspiring a sense of loyalty and commitment in your team.
You don't need a grandiose professional development program, but you do need to start with the basics. At a minimum, have regular manager/employee one-on-one meetings, biannual goal-setting and professional development conversations, or mentor relationships. You can also provide training opportunities based on hard and soft skill competencies—these programs can be built in-house or outsourced through classes, seminars, or conferences.
Employees thrive when they feel their employers are invested in their professional growth. They want to know how to get where they want and need to go, so guide them.
Positive company culture
You may be hearing this time and again when interviewing candidates: What's the company culture like?
A company's work environment now ranks right up there with compensation and benefits. At the core of a great workplace, you'll find connection, belonging, and psychological safety. And it's usually modeled by behavior at the top of the org chart.
Open, effective communication is central to creating a healthy and positive workplace. Workers today crave collaboration and meaningful connection, and leaders who encourage open dialogue and feedback, and empower people to speak up and share ideas are ahead of the game in building a strong foundation for a connected workforce.
If you really want to take your workplace culture to a heightened level, create a formal recognition and rewards program based on your core values, celebrate successes (and learn from failures), and prioritize diversity, equity, inclusion, and belonging practices.
Creating a happy, healthy, and positive workplace culture is magnetic for attracting and keeping people. The opposite is also true: when you allow a workplace full of toxic behavior, mediocrity, and a lack of accountability, your top talent will be running for the door, and your bad apples will remain.
Emphasize health and wellbeing
Your employees are not robots. They are real people dealing with real problems, some of which you may not be aware of.
During half of 2022, I was miserable and dealing with chronic back pain. Only a handful of my coworkers knew what was going on with me, and it was hard to keep it together mentally and physically for everyone else. Thankfully, my leadership team recognized that the health and wellbeing of their team came first. They checked in with me frequently and gave me the flexibility and space I needed to recover. Now that I'm feeling better, I often look back on that dark time and reflect on how valued I felt as a teammate. I honestly don't know how I would have made it through that time were it not for the support I received at work.
That's why I emphasize leaders check in on their people, not just about work, but about how they're doing as a whole person. Most managers aren't trained therapists (and that's OK!), but we're all human, and we can grant each other support and compassion, and share resources when needed. And there are so many ways to do this as an employer: paid time off, mental health days, employee assistance programs (EAP), and stipends for gyms or classes are only the beginning.
When you take care of your team's health and wellbeing, they will take care of your business. It's as simple as that.
Oh, and leaders, remember to put on your oxygen mask first. You need to focus on your own health and wellbeing to have the energy to take care of your people. Walk the talk on this one, trust me.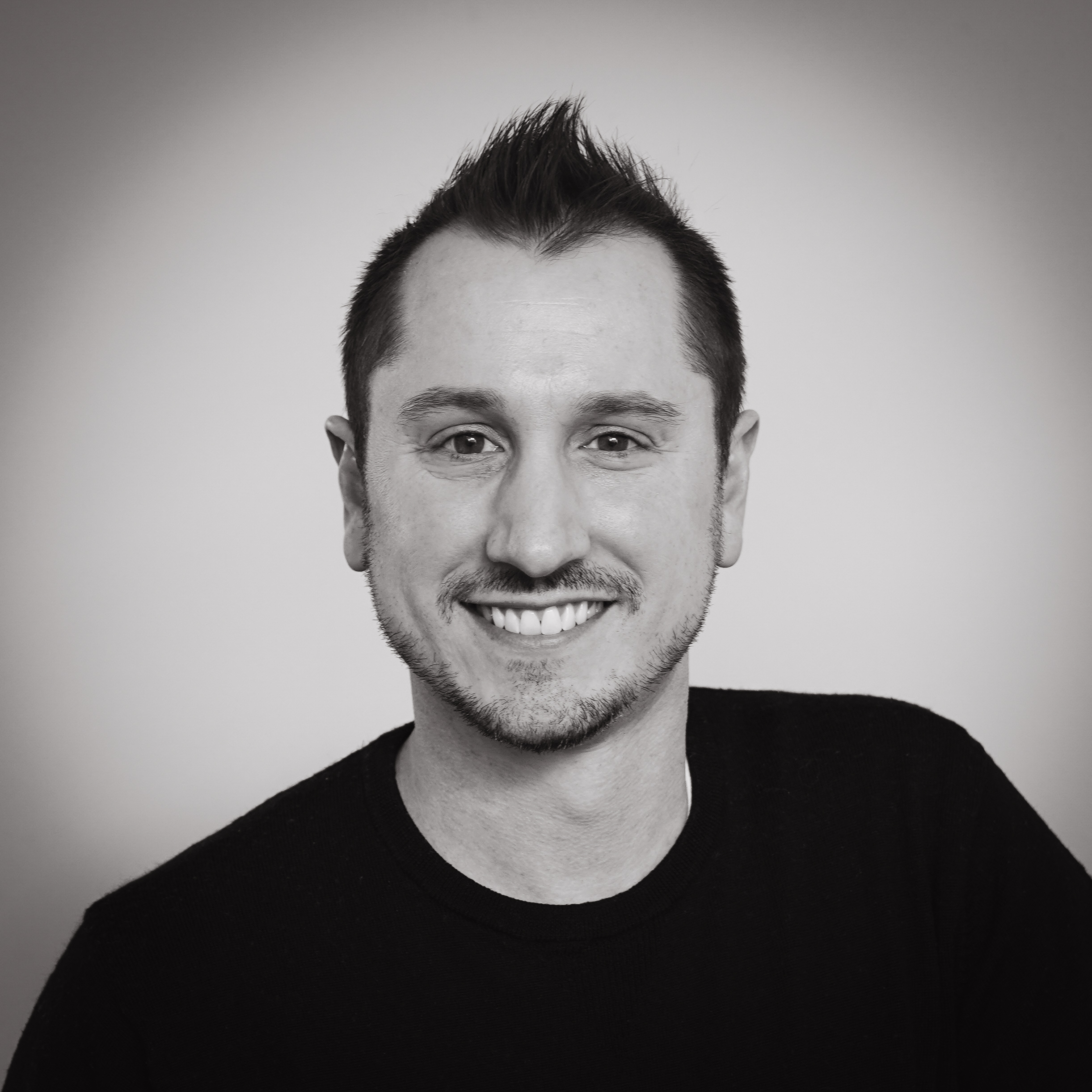 Brandon Laws
Brandon Laws, Senior Director of Marketing and Product at Xenium HR since 2008, drives brand and product strategy, focusing on conveying the Xenium brand promise and ensuring an unparalleled user experience. He hosts the number one HR podcast, Transform Your Workplace, which has over 400 episodes and 950,000 downloads, and actively engages in webinars, speaking appearances, and social media. Brandon resides in Newberg, Oregon with his family and enjoys reading, golfing, and watching the Portland Trail Blazers.