APlus Payroll based out of Springfield, Missouri has been operating since 1997 and providing companies with any payroll or HR needs they might have. After many years and building many great relationships, APlus decided they wanted to go above and beyond for the people that depend on them.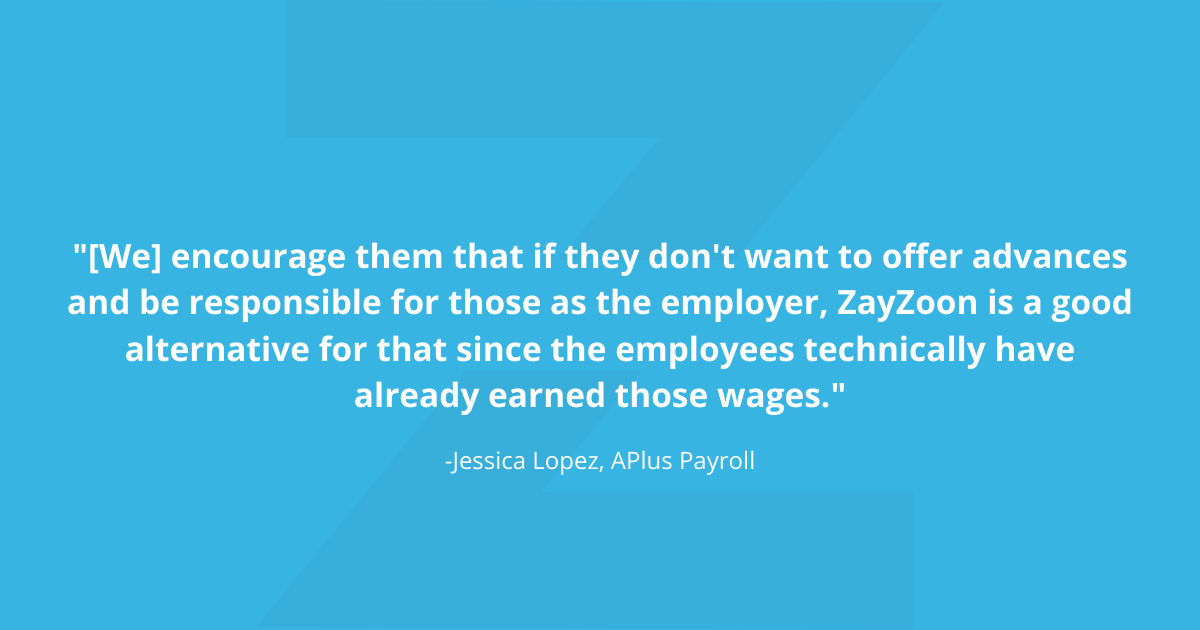 APlus made the choice to add Earned Wage Access and the rest of ZayZoon's Financial Literacy Resources to their platform as a means to help employees who may be working paycheck to paycheck or dealing with unexpected expenses.
Providing employees with the flexibility of Earned Wage Access has been a great selling point for APlus to employers.
"[We] encourage them that if they don't want to offer advances and be responsible for those as the employer, ZayZoon is a good alternative for that since the employees technically have already earned those wages."
And employees have felt the difference in their lives.
"We do see a lot of employees that live paycheck to paycheck and especially in the sense of around holidays, getting access to those funds rather quickly before payroll has been pretty beneficial to a lot of employees."
APlus and ZayZoon continue to work together to ensure people get paid when they need it.
ZayZoon's Susy Alfaro and Aplus' Jessica Lopez sit down for a virtual discussion on the partnership. To learn more, the video can be found below: