Ever since I can remember, I've been obsessed with the power of stories. The stories we tell, how we present ourselves, and how others perceive us make up our society as we know it. When you meet someone for the first time, go on a date, apply for a job, or present your brand to the world, it all comes down to how we tell our story — and more importantly, how we showcase that story consistently in a way that goes from that first interaction to forming a long-term relationship.
Over the last decade or so, I've focused my career into just that: good storytelling. Through a variety of different mediums and practises in the marketing and creative fields, I've grown a near-obsession with working with brands (and individuals) on how to tell their story: starting with finding their purpose (focused on a lot of the work laid out by Simon Sinek), and going through a consistent content strategy that helps brands show up and be authentic with the audiences they wish to engage.
As part of this path, I've worked with amazing companies and have learned so much through them. I've also developed a certain kindred relationship with entrepreneurs and creative individuals. That is how, through an Instagram thread, I got connected with George Amoh, the founder of the Huri Movement: a sustainable fashion brand out in Toronto that brings culture and identity together through one-of-a-kind pieces. George is also incredibly engaged in his community, collaborating with the Be.Build.Brand. (B3) program by Toronto Community Housing. This 10-week entrepreneurship program allows tenants between the ages of 18 and 29 to learn from industry professionals, develop their own pitches, and compete to get funds to get started on their own businesses.
After working together for a few months on Huri Movement's branding and his journey as an entrepreneur, George invited me to come in as a guest speaker and showcase what I know on Brand Storytelling and Content Strategy. This is that presentation, or better yet, a compilation of 10+ years of experience working in all fields in the creative world and coming to one conclusion: it all boils down to our stories.
1.) Brand Storytelling: Knowing Your "Why"
In Clip #1, Susy's introduction starts with the importance of Brand Storytelling, a subject she feels very strongly about. While exploring her passion for Storytelling, Susy gives us examples of what good storytelling actually looks and feels like.
From there, Susy focuses on defining the core of your story and more specifically, finding your "Why". She helps you ask yourself the hard questions and shows you how the answers can help push your story and most importantly, your brand, even further.
In her conclusion, Susy introduces Simon Sinek's Golden Circle concept, a tool used by many major companies when branding and/or rebranding themselves.
2.) Finding Your Purpose
Once you've found your why, taking it and applying it to your actual company isn't always as simple as it may seem. In Clip #2 Susy fixes this problem by helping you "Find Your Purpose".
"Finding your purpose" takes an idea originally thought of by Katye Ferris that Susy has further elaborated on. This theory should help put you on an emotionally sustainable path to success that will leave you feeling satisfied and fulfilled.
3.) Your Brand Persona & Your Audience
Clip #3 breaks down your brands persona and the importance of knowing your audience. Susy helps distinguish the difference between your real-life persona and the persona of your brand.
Once your brand's persona has been established, Susy helps you actually visualize your who your audience is and how you can best serve them.
4.) Content Buckets
Once you've established your brands persona and have found your audience, building upon that foundation with the right content is extremely important in expanding your business.
Clip #4 talks about what exactly content is and how to best manage it in the growth stage.
5.) Your Channels
You know your brands story and its persona, you've found your audience and you know what content works best for you, what's next?
In Clip #5, Susy talks about Channels.

She helps define what channels actually are, the significance of understanding which channels works best for you, and how you can really utilize them.
6.) Showing Up
In the 6th and final clip, Susy talks about what may be the most important step of them all, Showing up.
With most of the tips in this series, you will find yourself learning through trial and error. Although the theory behind of most of these steps are relatively simple, your results will only be determined by the effort you put into them.
In clip #6, Susy talks about what it looks like to actually show up for your brand everyday, how to make the proper adjustments, and how this will ultimately lead your company to growth.
To learn more about how ZayZoon can help grow your business, go to:
https://www.zayzoon.com/employers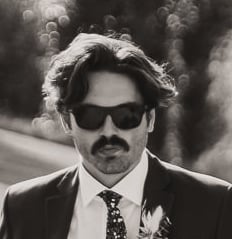 Chaz Somers
Chaz Somers started his professional career as a part-time social media contractor at ZayZoon and since then, has evolved into a full-time content marketing associate. Chaz's love for branding and storytelling has led him to blog writing, clothing design and video production all within ZayZoon.