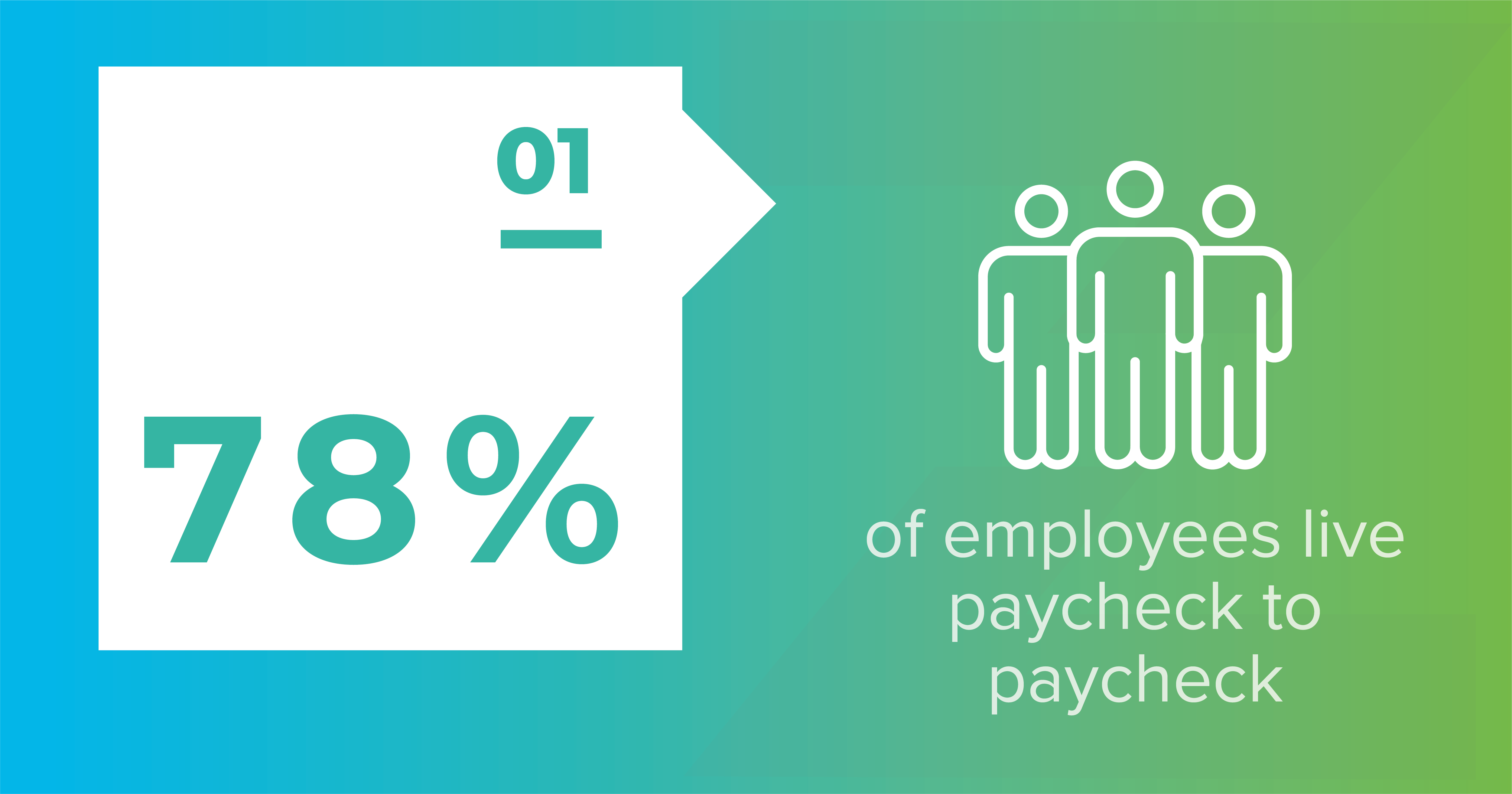 Lasheika had to start over; with few possessions in hand and leaving an abusive relationship, she began an arduous new chapter in her life towards financial and personal independence.
Lasheika was thrilled to land a job as a Customer Service Representative for Domino's Pizza because it meant a steady income and a new future. As she navigated this new phase, unexpected expenses started to come up; expenses that did not seem to line up with the 15-day pay period. Lasheika isn't alone. Many are in similar situations: needing cash right away but having to wait until payday or having to resort to borrowing money to get those funds when needs arise. In fact, this represents 78% of Americans, and 53% of Canadians, not by any means a negligible amount.

Thankfully, there was a better way. Lasheika remembered ZayZoon's Earned Wage Access service being introduced during her employee orientation at Domino's. "I checked it out [ZayZoon] and have been smiling and feeling blessed ever since. I told my sisters, brothers, and friends (about ZayZoon's Wages On-Demand). Most wish they had a job that would offer ZayZoon to them. The excitement on my face when I tell them is priceless."
"To me, ZayZoon is like a safe place you can go to...a happy place." The 36-year-old explains that prior to starting her new job, she was not in a stable position to support herself. "I was down to nothing, sleeping in my car until it got repossessed. I begged my sister to sleep on the couch until I got up on my feet."
Having a job and earning a paycheck has far reaching benefits outside of just covering bills and day-to-day expenses. The strong sense of accomplishment, pride, and the confidence to face any challenge that comes from earning stable income, is priceless.
ZayZoon's Wages On-Demand is a real solution for real problems. Lasheika uses the service to help her buy groceries, purchase personal items, and address unexpected emergencies.
"Before ZayZoon I was running and hiding. It's still a work in progress. With the help of ZayZoon, I can honestly say I'm far from where I was a few months ago."
Lasheika is finally experiencing real independence. She is now able to move into her own place. This new chapter is finally shaping up.
"I'm going to be just fine."
--
This is part of our 10 Facts on Wages On-Demand series, to see all the existing pieces, click here.