Payday Are We There Yet?!
The Fifth Leg: Georgia
This week we had Georgia on our minds—and with good reason. The Peach State was our next big stop on the Payday Are We There Yet?! tour.
As per usual, we had some exciting stuff planned, including visits to local small businesses that offer ZayZoon and insightful, one-on-one chats with our customers. And that was not all. We ran training events, did some team bonding and yes, even enjoyed a little downtime.
Inside the Wage Wagon
If you missed out on our last leg of the trip through Louisiana and Alabama, check it out right here.
And if you're eager to learn more about our time in Georgia, keep reading 👇👀
October 19 | Atlanta
Today we did not quit. It was a big day of driving—and connecting with businesses that offer Earned Wage Access to their employees. We hit up Pinnacle Credit Union, made a quick jaunt to Conyers, GA to sync up with our friends at the Georgia Career Institute, before looping back to a Frontera Mexican Kitchen location.
At Frontera, we hosted a successful signup event, got to chat with their friendly staff and enjoyed a delicious bite, before heading to the airport to pick up Shane Edrington, AKA Derek, our VP of Sales.
Then, we popped over to Skyline Park for carnival games and an unparalleled view of The ATL. In between rounds of mini putt, I interviewed some people for Money Talks, a new series that'll unpack how people save and spend money. Keep your eyes peeled for that in the new year.
Mini putt and The ATL skyline
We worked up quite an appetite, so we decided to grab some grub at Ladybird, a restaurant that uses ZayZoon. Kendall, a member of the Ladybird team, was kind enough to share her experience with ZayZoon in a testimonial which we'll be publishing on our website (stay tuned!).
Don't skip Ladybird's smoked meat trays
Finally, we closed out the day with a late trip to the airport to pick up:
Shannon, our SVP of Marketing
Darcy, our CEO and co-founder
Garth, AKA Cardi G, our general counsel
And last but not least, Tanner "Fist of Fury" Hiltz, my co-driver and navigator
October 20 | Atlanta
After a solid brekkie, we made our way to VentureHR's Atlanta HQ for a training and lunch event.
The crew grabbin' grub
In case you don't know, VensureHR is a professional employer organization (PEO) that delivers state-of-the-art HR and benefits solutions to over 12,000 small- to midsize clients. We are proud to count them as one of our long-term partners. In collaboration with their team, we're able to offer Earned Wage Access as part of their robust suite of offerings—a real win-win.
For the signup event, we put Darcy in the hot seat. As expected, he killed it. He was able to field a bunch of questions from the VensureHR team, and get employees started with the app. Next, I conducted a training session with Thofeeq, our full stack developer, for VensureHR reps. The objective of these sessions is to walk reps through the benefits of the ZayZoon app; that way, they can do the same for their clients.
Once both sessions were wrapped, we called in a Tres Jardines food truck and enjoyed lunch with VensureHR. As if that wasn't enough food, we reconvened at another Frontera Mexican Kitchen location for a debrief. While we didn't host a signup event like we did at the previous location we visited, it was still nice to support a client—and sip on some delicious margs.
VensureHR posing in front of the Wage Wagon
October 21 | Atlanta
We closed out Atlanta with a big team breakfast, then dropped off this leg's crew of ZayZooners at the airport.
It's been a slice. Couldn't have asked for a better bunch of days in Georgia. Beyond getting the opportunity to bond as a team, we got to connect with some truly remarkable partners and have insightful conversations with our customers.
Time to bounce. Next stop: Tennessee!
So long, Georgia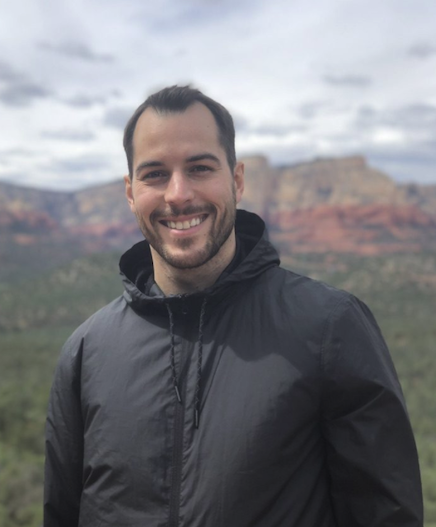 Tate Hackert
Tate is the brain behind ZayZoon, developing the idea of providing access to funds before payday, in 2013. He feels gratified knowing "we get to improve the financial health of people each and every day." One of his favourite ZayZoon experiences involves a business trip to Selinsgrove, Pennsylvania where he helped film a Holiday Inn Express testimonial video. Wearing a ZayZoon shirt at the local Walmart, someone saw Tate and exclaimed, "Hey, ZayZoon! I use that!"