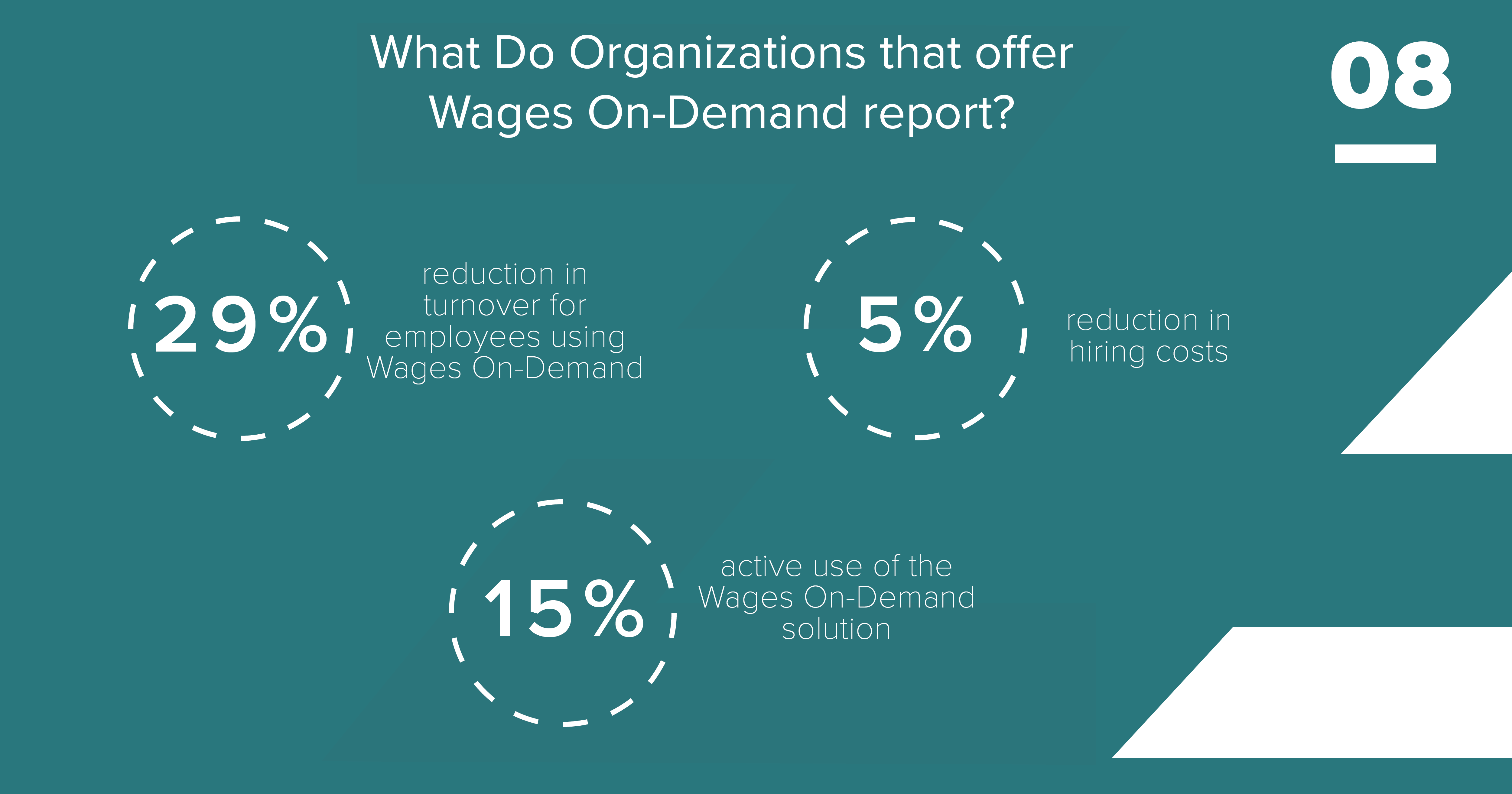 If you've never heard of Wages On-Demand or Earned Wage Access before, the idea may seem crazy. How can it be possible to offer instant wages when traditionally it takes weeks? Some companies feel reluctant about the service due to the fear of overhead expenses, some just don't care enough to take the initiative for their employees, but in reality most simply just don't know how access to earned wages can be the ultimate benefit for their workforce.
Of course, it's natural to feel skepticism when something is new and seems too good to be true, especially when pertaining to finances. However, the concept of Wages On-Demand may not be as new as some would think.
Established in 2014, ZayZoon has been a pioneer in providing employees access to their earned wages ahead of their regularly scheduled payday for over 6 years. In these years, ZayZoon has helped establish a new industry and garnered a steady following of advocates and supporters along the way.
Americare, for example, has been offering their employees Wages On-Demand since 2018. Americare has Senior Living Facilities in 140 communities spread throughout Kansas, Missouri, Tennessee, Illinois and Mississippi. Their philosophy is to always put the residents first and this drives every decision they make. (Watch their full customer testimonial here)
"If you don't take care of your employees, they can't take care of our residents" - says Michelle Tolbert, Administrator at Americare.
Typically, an employee's financial wellness affects the wellbeing of themselves and those that they support at home or in their personal lives. At Americare, the employees' wellbeing affects the livelihood of their residents, which means there's no room for error.

Living up to their philosophy, Americare decided as an early adopter that the flexibility of Wages On-Demand is exactly the type of benefit that will not only help the employees working for them but also the residents they work so hard to keep happy.
The flexibility that Wages On-Demand offers goes far beyond measurable comparison. However, companies that have adopted ZayZoon and Wages On-Demand have reported some interesting statistics since, such as:
29% reduction in turnover for employees using Wages On-Demand
15% active use of the Wages On-Demand feature
5% reduction in hiring costs
Turnover is costly. Recruiting, hiring, on-boarding, and training all eat away at a business's bottom line. Unfortunately, it's difficult to determine what exactly might be causing turnover in an organization and it's frustrating to know a simple fix might have saved thousands of dollars. With ZayZoon, not only do 89% of employees report their willingness to stay at a company longer, employees who use ZayZoon to access their wages early also report lower financial stress and increased productivity.

Modern finances mean an employee's cashflow might not always line up with their expenses. Of course, it's easy to dismiss financial uncertainty and ignore statistics like more than 60% of Americans live paycheck to paycheck. Fortunately for ZayZoon customers, they're able to align their cashflow with expenses and avoid going into deeper financial despair. 98% of wages accessed early are used for necessities or avoiding high-cost predatory financial products.
As employers know, hiring new employees not only takes up valuable time and resources but ultimately ends up costing a significant amount of money as well. Through ZayZoon's research, we've discovered that companies offering Wages On-Demand reduce hiring costs by 5%. That represent $19,000 in a 200 person company on average. Combined with lower turnover, ZayZoon makes for an extremely beneficial asset to small and medium-sized businesses looking to grow.
If you're still a skeptic, that's okay, but as technology continues to grow and evolve, so will ZayZoon. We will continue to adapt to the needs and wants of employers and employees and strive to achieve our goal of financial wellness for all.
If you're a part of a growing company looking to add modern employee benefits that will improve morale and reduce turnover, go to https://www.zayzoon.com/employers to learn more about us.
Watch Americare's full customer testimonial:
--
This is part of our 10 Facts on Wages On-Demand series, to see all the existing pieces, click here.