Tens of millions of people across North America are simultaneously experiencing financial uncertainty. With most people working less hours due to the COVID-19 pandemic and many not working at all, ZayZoon's Financial Wellness offering can be extremely beneficial.
For companies like PATH however, business hasn't slowed down much at all. Committed to ending homelessness for individuals, families, and communities in California, the PATH team has been working long hours to provide life-saving services for those living without a home. With many employees working overtime and under increasing stress, ZayZoon was chosen as a partner to provide additional financial support.
Wages On-Demand, a key component of ZayZoon's financial improvement toolkit, is the perfect solution to help support PATH's incredible team with the fiscal flexibility they may need during these uncertain times.

With ZayZoon, employees have access to a breadth of financial courses, tools and even free coaching from Certified Personal Finance Counsellors. In addition to this, ZayZoon pioneered Earned Wage Access in 2014 with their product Wages On-Demand which allows employees to get paid as they work, with absolutely no impact to their employers current payroll process.
In just 45 days, 10% of PATH's workforce has adopted the offering.
Employees use the service twice per month on average.
More than $10,000 of payouts have been provided, completely free.
PATH envisions a world where every single person has a home and ZayZoon is extremely proud to partner with such a strong mission. Through building affordable supportive housing and homeless services in more than 140 cities across California, PATH has helped nearly 10,000 people move into permanent homes. We take great pride in partnering with companies who's moral and ethical standards match ours and PATH is an exemplary example of this.
---
ZayZoon's mission is to provide workers with effective tools that improve their financial wellness in a socially responsible way. Interested in providing ZayZoon to your employees? Email us at inbound@zayzoon.com or head to zayzoon.com/employers for further information.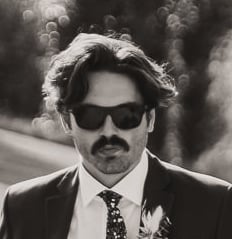 Chaz Somers
Chaz Somers started his professional career as a part-time social media contractor at ZayZoon and since then, has evolved into a full-time content marketing associate. Chaz's love for branding and storytelling has led him to blog writing, clothing design and video production all within ZayZoon.