Nationwide Hotel Management Company, based out of Wichita, Kansas, specializes in long-term extended-stay hotel management. With check-ins and check-outs more spread out than compared to your average hotel, Nationwide operates with a less typical business model and many part-time staff.
With guests who usually spend weeks, or even months at a time in Nationwide's hotels, the need for housekeepers, bellboys and even front desk receptionist is much less than that of a more traditional hotel.
This tight labour model helps Nationwide run a more sustainable operation, however, the higher demand for loyal part-time employees makes recruiting and retaining talent a little more difficult than usual.
With traditional employee benefits generally only catering to full-time employees and the extra need for committed, hard-working part-time employees, Nationwide started looking for employee benefits that would help everyone on their team, no matter the role.
That's when Nationwide discovered Wages On-Demand and ZayZoon.
With ZayZoon, Nationwide not only found a solution that could easily be integrated and utilized by their part-time staff but also found an answer to a problem that many part-time employees face.
Recently, Mallory Norton, VP of HR at Nationwide sat down for a virtual interview with ZayZoon's Manager of Marketing Content, Susy Alfaro to talk about ZayZoon and how it's helped improve their unique situation.
To see the full interview: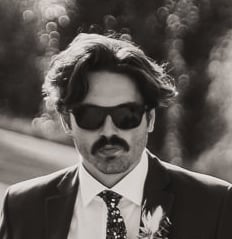 Chaz Somers
Chaz Somers started his professional career as a part-time social media contractor at ZayZoon and since then, has evolved into a full-time content marketing associate. Chaz's love for branding and storytelling has led him to blog writing, clothing design and video production all within ZayZoon.