They say what happens in Vegas, stays in Vegas but the Independent Payroll Provider Association (IPPA) Spring Summit was too good to keep secret, so here are all the deets.
This year marks my first ever IPPA Conference. To say that I had a good time would be an understatement. I learned so much about the payroll space and finally got the opportunity to sync up with some of our payroll partners in real life.
The theme of this year's summit was making magic and they definitely pulled it off. As a newbie to the conference, there were three key takeaways that stuck out to me. In the interest of sharing the magic, I've outlined them all below.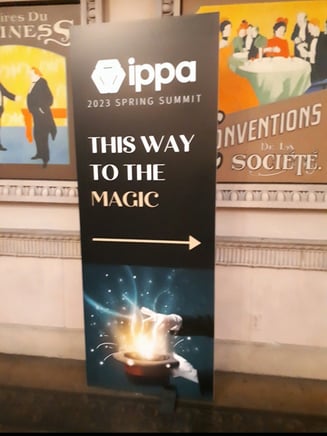 Welcome to IPPA
Takeaway #1: Community
The first thing I noticed on the floor of IPPA's Spring Summit was the feeling of community. I swear I could hear the theme song from Cheers playing in the background as I walked the exhibition hall. Everyone knew everyone and if they didn't know you, they welcomed you as part of the payroll family. As someone who has attended tons of conferences over the course of my career, I can confidently say this was a totally novel experience for me. And as someone relatively new to the payroll space, it was refreshing to feel like I'd finally arrived.
After the cocktail hour in the exhibition hall on day one, we co-hosted an evening event with our friends at Swipeclock, PosterElite and Mineral for the second year in what will now be an annual event. We had booked the Napoleon's Lounge in Paris, but when we showed up before the event, the space was closed and unstaffed. Turned out, the Paris team had dropped our booking, leaving us with very little time to find a new venue.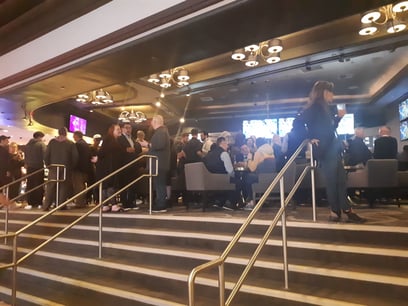 Making lemonade out of lemons
Thankfully, we were able to turn lemons into some sweet, sweet lemonade. We pivoted with some help from the Paris team, throwing our evening event on the cocktail floor. Despite the hiccups, 150 of our colleagues and partners in the payroll community joined us to celebrate over conversation and cocktails. This is all to say the event was a big hit.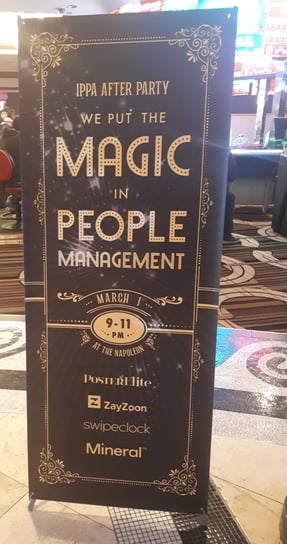 Where the magic happens
Takeaway #2: Communication is key
Okay, so my second takeaway isn't exactly groundbreaking. We all know good communications are critical for… well, everything. But that's especially true in the payroll space, where peoples' livelihoods are on the line.
As I glossed over the event agenda for IPPA's Spring Summit, I couldn't help but notice that the vast majority of speakers were current ZayZoon partners. This reaffirmed what I'd already known: we are partnered with the very best payroll providers in the business. And it isn't even close.
Our partners feel an overwhelming duty to provide the best possible support to their clients with payroll, HR and benefit programs. But they also go above and beyond in terms of communications, because what good are their solutions if nobody knows about them? Communication goes both ways, as well. That's why our partners constantly solicit feedback and surface insights directly from their clients. That way, they can be confident they're meeting client needs—and the needs of their client's employees.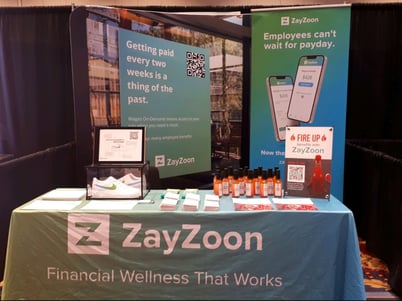 At the booth dispensing Earned Wage Access truth (note: ZayZoon branded Nikes)
Which leads me to an important question: Do your clients have a full understanding of your offerings? If not, you're not alone.
To bridge the gap, our payroll partners are:
Hosting educational sessions like webinars
Sharing articles, educational content and newsletters
Hosting advisory sessions to keep clients informed
Okay, another important question: Are you listening to your clients and do you understand what they need to be successful? Although having a competitive program and effectively communicating it is important, it's also important to listen to your clients and make adjustments as needed.
Some things our partners do that yield real results:
Anonymous surveys

Feedback forums on your portal
Open office hours where you answer questions and ask questions of your own
Our partners prove that communication can be the differentiator. Beyond offering market-leading solutions, they go out of their way to ensure those solutions are accessible to all of their clients. On top of that, they maintain a regular dialogue with clients to understand their needs and ensure they're constantly exceeding them.
Takeaway #3: Industry sessions
It can be hard to stay up to date on market trends as they happen. One of the benefits of IPPA is the multiple tracks offered by industry-leading experts.
With the constant shifts happening in the business world and the impact those can have on clients and employees, understanding the changes taking place and how to tackle them is critical to maintaining and growing your business.
For the payroll industry, the pandemic catalyzed a great deal of change in recent years. For instance, the rise of hybrid and remote workers has been top of mind. Then there's the ongoing challenge of how to build engagement and rapport with clients in today's business landscape.
ZayZoon's longest-standing partner, Southland Data Processing (SDP) lead a session on how to create raving fans and build authentic relationships with clients. Creating trust with your client is hard to achieve and easy to lose, so understanding tips and methods to foster communication is so important and SDP does this effortlessly.
Another topic laced throughout the presentations was the alignment within an organization and its various collaborative teams with operations playing a key role. Alliance HCM shared tactical steps in their session about the importance of a needs analysis to set operations up for success. Understanding the wants and needs of those you work with is invaluable to ensuring you are productive and capable of measuring your effectiveness.
Identifying and tracking KPIs was a session put on by TruPay and SDP that had the audience captivated. Holding teams accountable and monitoring progress so you can adjust was a takeaway that resonated with the audience as operational excellence was what seemed to drive the presentation topics for day 2 and captured the IPPA attendee's attention.
Honorable mention: Networking and fun atmosphere
While this wasn't a key takeaway, I couldn't write this event recap without highlighting the networking opportunities that were available at IPPA. Also, just going to say it: The payroll industry sure knows how to have fun! ZayZoon fits in perfectly with this energetic crowd which is why our event giveaway (custom ZayZoon Nikes) were such a huge hit. Anyone that knows our Founder and President, Tate, knows a good sneaker game is a requirement for working at ZayZoon.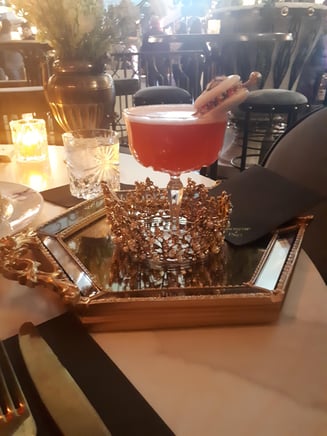 Let the good times roll
All in all, I'd say that conference was a slam dunk.
Until next year 👋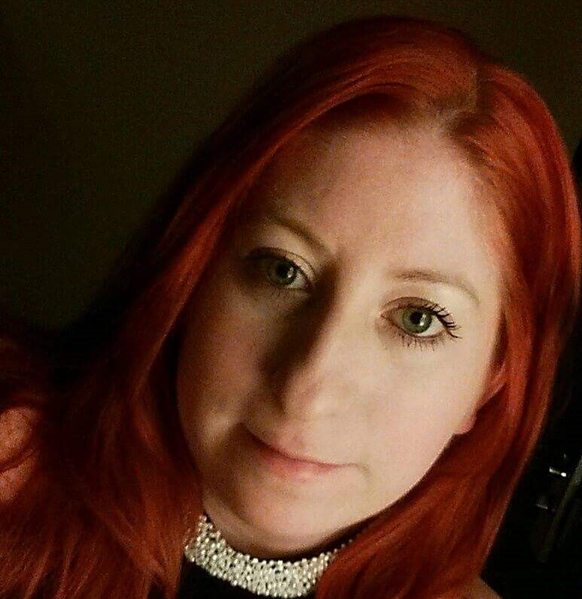 Ashley Pratt
Ashley Pratt heads up ZayZoon's growth marketing team. She has over 10 years of experience in demand generation and partner marketing, with roles at OneTrust and Prophix. She built Prophix's first referral program and launched its first vertical-specific demand generation programs. She's a big lover of animals and has a cat and dog (Bash and Archer, respectively).