Drink & Think kicked off in April, 2020 as a way to flex a ZayZoon core value, Mastery.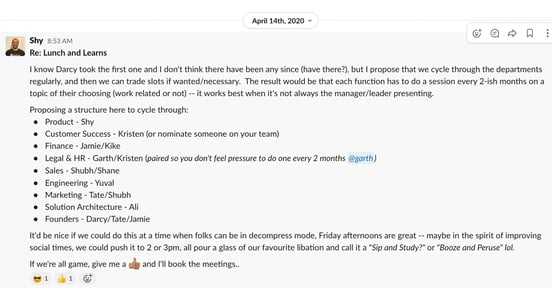 Beginning as a Friday afternoon ZayZoon ritual, Drink & Thinks were a way for the team to connect around an interesting topic hosted by a coworker.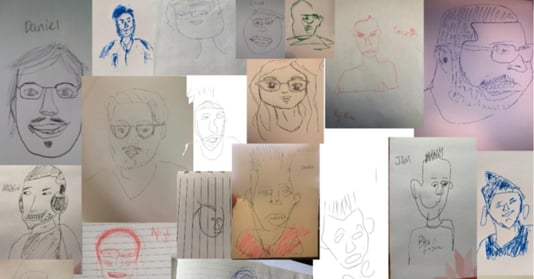 An image where ZayZooners drew each other's Slack profile pictures
Then, with a desire to broaden our learnings, we started to lean on external guests. We started to bring in payments experts, renowned investors, product specialists and people at the top of their game to draw inspiration from.

Even with guests, we kept the format casual. ZayZooners are encouraged to ask questions and get involved. Ultimately, we're all there for the same reason. To learn. After all, one of our company's most important values is Mastery. And you don't gain Mastery without learning.
Okay. Now, I'm going to get real with you. I'm going to give you a peek behind the curtain, so that you can experience ZayZoon Drink & Thinks first hand, with a handful of our past guests:
Sheel Mohnot, VC at Better Tomorrow Ventures and member of the Taco Bell family
Alison
Taylor, Winner of the 2021 EY Entrepreneur Of The Year award and co-Founder and co-CEO of Jane App
Bruce Croxon, VC at Round 13 Capital, philanthropist and founder of LavaLife
Ryan Janes, Mixed martial arts fighter and UFC alumnus
Jonathan Barlow, Strength and conditioning coach for pro athletes
Cool, right?
Well, now we're stepping things up. Taking things to a whole 'nother level.
Welcome to The Iceberg Principle.

What is The Iceberg Principle?
The Iceberg Principle is an exclusive digital event hosted by yours truly and the entire ZayZoon team.
It takes ZayZoon Drink & Thinks as a blueprint for something much bigger—and better.
An interactive, live podcast where some of the world's foremost experts will share their stories with a special emphasis on the challenges they've experienced and why staying curious and focused, even when it's difficult, is necessary on the path to success.
You only see 10% of an iceberg. The same goes for success. For every big win you see, there are nine big losses you don't. In The Iceberg Principle, Tate Hackert, President and Founder of ZayZoon, digs into the other side of success—the small missteps, epic fails, and adversity that people overcome on the road to mastery. Join Tate for an unfiltered look at what it takes to win, with people at the top of their game, including entrepreneurs, athletes and artists.

Details
Who is The Iceberg Principle for?
Above, I mentioned that The Iceberg Principle is an exclusive event.
It's important to me and the more than 100 ZayZooners who make up our team that we keep the Drink & Think culture, ZayZoon first. A place where we can have unfiltered conversations with some of the most successful people on earth.
But we're going to break the rules a bit 🤷
We're opening up this series to a select number of people from the public so you too can get a first-hand, behind-the-curtain look at ZayZoon's conversations with renowned individuals.
Join the waitlist for your chance at joining in on what will be incredible conversations. First one kicks off October 27th at 4pm EST.

Why are you doing The Iceberg Principle?
As a lifetime learner, I'm always looking for new experiences that challenge me and reshape my understanding of the world around me. A growth mindset is an important one.
And this passion is shared by the whole ZayZoon team. It lives through one of core values, Mastery. Now, we want to make a little slice of our culture available to everyone else.
The Iceberg Principle is a forum to learn. To get better. And to attain that elusive quality of Mastery that is so foundational to our culture here.

Where can I access The Iceberg Principle?
Keep your eyes glued to this page for on-demand recordings of our events. I'll also be posting about them via my personal socials, so you'll be able to find snippets and thoughts there.

When will new installments of The Iceberg Principle go live?
October 27th at 4pm ET we'll be joined by our first guest!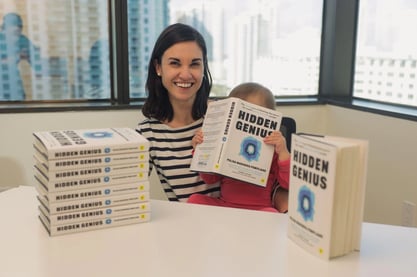 Right now, we're looking at about a guest per month. Because we're working around guest schedules, things might shift. For the most part, you can expect events to go live towards the end of every month.
Our roster of guests
The thing you've been waiting for…
Our roster of guests.
Check. Them. Out.
Cole Bennett, date TBD
Rob Gough, date TBD
And more to be announced soon!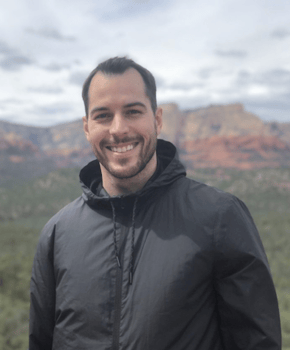 Tate Hackert
Tate is the brain behind ZayZoon, developing the idea of providing access to funds before payday, in 2013. He feels gratified knowing "we get to improve the financial health of people each and every day." One of his favourite ZayZoon experiences involves a business trip to Selinsgrove, Pennsylvania where he helped film a Holiday Inn Express testimonial video. Wearing a ZayZoon shirt at the local Walmart, someone saw Tate and exclaimed, "Hey, ZayZoon! I use that!"