"I use them for buying my groceries at Walmart. I have also used Instant Gift Cards to make orders that I want delivered to my home. This makes everything so convenient and easy. Instant gift cards are perfect to use anywhere and you don't have to have a physical card. I can just store them on my phone which I already have with me. Instant Gift Cards from ZayZoon are powered by Prizeout, a best-in-class ad-tech company that works in a wide variety of industries to turn withdrawals into a growth solution for e-commerce and retail businesses."

- Nicole, Instant Gift Card user
Today is a very special day.

We have officially launched ZayZoon Instant Gift Cards.
You're probably wondering: "Okay, so what's so special about ZayZoon Instant Gift Cards?"
Very valid question.
ZayZoon's Instant Gift Cards allow customers to get even more value and spending power out of their weekly pay, with all the ease and convenience of EWA.
Why we built Instant Gift Cards
According to our 2022 Financial Wellness Report where we surveyed 2,000 ZayZoon customers, many were struggling to pay for essentials.
In the report, 52% of people listed groceries/food as one of their top three financial concerns. Instant Gift Cards directly aides those with this problem by helping them gain immediate access to gift cards for groceries stores, restaurants and food delivery apps.
On top of food options, Instant Gift Card also provides deals related to pharmaceuticals, gas and more!
How Instant Gift Cards will help
With Instant Gift Cards, ZayZoon customers now have the option to access their wages early in the form of a gift card worth more than their original payout.
Customers accessing their wages early can now take a payout to a gift card worth up to 25% more than their payout amount. Instant Gift Cards were designed to be used on essentials and services needed most like groceries, gas, and retail with zero fees attached!
Typically, an Earned Wage Access customer looking for a $200 early payout would be subject to a $5 transaction fee.
Now, with Instant Gift Cards, that same customer can waive the $5 fee and receive up to 25% in additional value that can be applied to some of the nation's leading retailers, like Walmart, Amazon or Doordash, just to name a few.
"I believe it was a Walmart gift card. It was used for gas to get to work and some groceries. Sometimes being a big family, we need a few extra household groceries to get through till payday.

Thanks to ZayZoon that is all made possible."

- Samantha, Instant Gift Card user
Payout flexibility is one of ZayZoon's key differentiators in the Earned Wage Access space. ZayZoon gives employees the flexibility to send their wages where they'd like, with a new fee-free option that expands our robust payout capabilities.
Instant Gift Cards provide value above and beyond a typical EWA solution. For those who are already familiar with our product, it's a free alternative that effectively gives them more money to buy necessities like groceries and gas. There's also lots to love for employees who do not use or need EWA—like a bonus every payday that costs employers nothing.
"This partnership with ZayZoon is special because it means we can provide people not just with added value, but added value on their hard-earned money, with a shared goal to improve financial wellness, ZayZoon's message really resonated with us from the beginning, and we knew immediately that Prizeout could truly serve as a resource for their customers."

- David Metz, CEO of Prizeout
ZayZoon works with small and medium-sized businesses to provide their staff with access to proper financial wellness tools aimed at reducing stress related to cash flow shortfalls between paychecks. These tools have been proven to aid with retention, increase employee productivity, and foster a more engaged workforce.
The solution Prizeout and ZayZoon have brought to market allows employees' paychecks to go even further, helping aid in ZayZoon's mission of improving employee financial stability.
"With more than 80% of ZayZoon customers accessing their earned wages for necessities, we knew it was important to focus on merchants that provide essentials such as gas and groceries, ZayZoon has established itself as a leading Earned Wage Access and Financial Education provider, but those are only pieces to a larger puzzle. Our partnership with Prizeout helps keep even more money in our customers' pockets and is a significant step forward in our mission to set employees up for long-term financial success."

- Darcy Tuer, CEO of ZayZoon
"Today I will be using it for gas. The bonus percentage incentive is awesome. Who doesn't like free money?!

I like the variety of options to get gift cards when I'm shopping. Being able to save more means I can get more out of my paycheck and my life. It feels good to get rewards that actually benefit me and my family. Thank you so much!"

- Jessica, Instant Gift Card user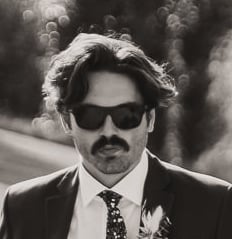 Chaz Somers
Chaz Somers started his professional career as a part-time social media contractor at ZayZoon and since then, has evolved into a full-time content marketing associate. Chaz's love for branding and storytelling has led him to blog writing, clothing design and video production all within ZayZoon.