Earned Wage Access (EWA) is a modern benefit that's becoming standard in many industries.
When starting any business, having the proper capital resources to maintain cash flow is very important. When starting a new job, employees often feel similar cash flow struggles.
Providing employees, especially those living paycheck to paycheck, with the proper resources like Earned Wage Access helps them deal with these struggles and cover unexpected expenses.
EWA not only improves employee financial wellness and team morale but it's also a proven way to bump recruiting and retention efforts, as well.
Employers can offer instant pay on earned wages to eliminate many of those cash flow issues for their new and existing employees—at zero cost to them.
But with so many options available, how do you know what will work best for you and your company? Don't worry, we want to help you choose the best Earned Wage Access for your business, and your employees when shopping for potential vendors.
This is the definitive guide to choosing the best possible Earned Wage Access solution for your company.
Whether you're new to the EWA game and curious to learn what all the fuss is about or looking to work with a partner stat, this is the place to start.
Must-have features
The Earned Wage Access space helps reduce financial stress and is becoming more competitive each day with rapidly evolving tools.
As competition grows, so too do the features available from the top Earned Wage Access platforms. No matter what fancy bells and whistles they have, the objective should be the same: improve employee retention and render payday loans (and other high-interest loans) obsolete.
Onboarding a new Earned Wage Access provider should feel easy and seamless. Although the actual implementation process is simple, doing your homework is still important.
But more on implementation later.
First, let's focus on the standard features every Earned Wage Access platform should offer.
Payout Optionality
Any Earned Wage Access provider worth its salt should offer a variety of ways to get early access to pay in any given pay period.
The three most common options for instant access are:
Payout directly to bank accounts
Payments directly to a bank account generally incur a small transaction fee, typically between $0-$5 (sometimes covered by the employer) that triggers a direct deposit.
Payout directly to a prepaid card
Many on-demand pay platforms now offer their own debit cards. Similar to bank account payouts, prepaid card payouts are quick and easy—and most importantly, free.
Prepaid cards also offer access to those who are underbanked—approximately 18.7 million people in 2021.
Prepaid debit cards are a great alternative and can be used at any location that accepts Visa debit.
Digital debit cards can be sent to employers immediately with physical cards typically arriving two weeks later. And, by the way, everything is handled by the Earned Wage Access provider with no effort from the employer.
Payout directly to an instant gift card or gas card
Payouts directly to an instant gift card/gas card is a new option certain providers have been experimenting with.
When customers take a payout to a gift card with participating merchants, they also get a bonus of up to 25%.
So, let's imagine you take out $200 on an Amazon gift card and Amazon's offering an extra 25%.
That means you get $250 instead of just $200.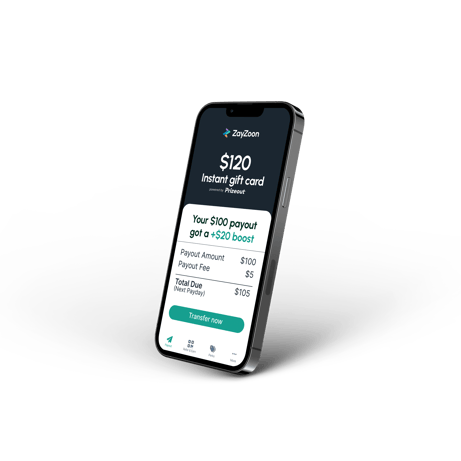 Why is payout optionality important?
If a user needs a direct deposit in their account, a payout directly to their bank account makes that quick and easy.
If that same user simply needs money for a debit purchase or doesn't have access to a bank account for direct deposits, they can avoid fees and get funds loaded directly onto their card.
If that same user realizes the place they're making their purchase also offers a gift card option, they can not only avoid the transaction fee but also get up to an additional 25% in value from that gift card.
Making a purchase at Walmart? They may have access to a $120 gift card for only $100.
Your employees all have different needs, so it's important that you go with a provider that can accommodate those needs and offer a dynamic service.
Overdraft protection
Overdraft protection is an alert that notifies a person anytime their bank account nears zero.
This feature is a simple tool that saves employees money by allowing them to avoid the nearly $5.8 billion that was spent on overdraft fees in the first 3 quarters of 2021 alone.
Most Earned Wage Access solutions will have some solution to this.
Educational resources and financial wellness tools
A place where on-demand pay customers can go and read more about financial issues and how to improve overall employee financial wellness.
Whether it be blogs, infographics or podcasts, a good Earned Wage Access provider should offer as many resources as possible for those looking to learn more.
Some platforms also provide budgeting tools, mortgage calculators and more as a nice added bonus.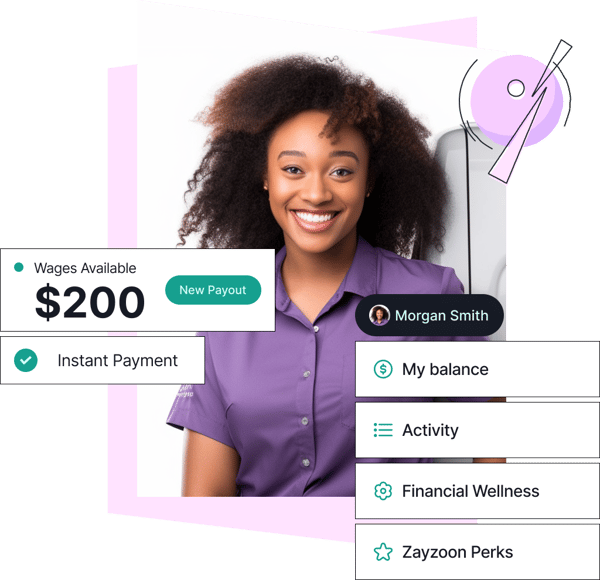 Implementation
Once you've found the right provider for you, implementation should be extremely simple on your end. Whether you use traditional payroll systems or online payroll software, offering flexible payment schedules should be simple.
Any good provider will be able to guarantee quick implementation—both for you and your employees—without interfering in any way with your existing payroll.
Some of the world's biggest payroll providers are already offering Earned Wage Access. In fact, you might be just one-click away from enabling this wonderful benefit to your employees.
While by no means exhaustive, here's a list of payroll providers that offer Earned Wage Access:
ADP

Paycom

Paylocity

Paychex

Ceridian
And many more…
Certain implementations can be fully completed within 30 minutes but typically shouldn't take more than one business day.
Must-have capabilities
Knowing what to look for in a new solution may seem slightly confusing or intimidating at first—but don't worry, we've got you covered.
Once you've found potential candidates in your search, make sure you ask the right questions and keep these six key things in mind:
Platform or point solution?
Are you just looking for a tool that delivers Earned Wage Access? Or are you looking for more of a holistic financial wellness program?
There are plenty of point solutions out there that deliver on EWA—but that's it.
Others have taken a platform approach, with Earned Wage Access offerings that have flexible payout options, financial alerts and then some.
Some vendors might include employee perks, personal finance tools and educational programs.
Ultimately, see what would most benefit your employees. In many cases, the more feature rich the solution, the higher the workplace adoption.
Market segment?
With so many Earned Wage Access solutions out there, a great way to save time while shopping around is to find out which segment a certain provider serves.
For example, certain employer-enabled financial tools like DailyPay work exclusively with enterprises.
We, on the other hand, are the Earned Wage Access platform for small and mid-sized businesses.
There are also vendors with expertise in specific verticals, like healthcare, hospitality and quick service restaurants (QSR), among others.
Cost and risk?
There are some employer-paid Earned Wage Access programs.
For the most part, however, they're free for employers.
Providers should also take on all the risks associated with your Earned Wage Access program.
Typically, they will fund accounts, which will then be recovered on the next pay run. They'll also manage your program for you.
In case you're wondering exactly how Earned Wage Access solutions stay in business: For the most part, they make money on transaction fees charged to your employees. Others offer some sort of subscription fee.
Ease of use?
Employees should be able to access funds—anytime, anywhere.
It should be available for desktop and mobile on all iOS and Android devices.
And while many Earned Wage Access solutions are strictly employee-facing, some include features for employers, including data analytics and promotional resources to drive adoption.
Employer functionality should offer an equally easy experience.
Customer support?
We can't overstress the importance of exceptional support—for you and your employees.
Ideally, you'll want to work with a business that is as invested in your success as you are.
Some indicators that a vendor has the right stuff: you and your employees can always get in touch with a real person for support, you have a dedicated partner success manager and they help you drive program adoption and engagement with promotional tools.
A good security posture?
This one's non-negotiable.
Whichever vendor you work with should at least have SOC 2 Type II (or ISO 27001 if you're in Europe).
Be sure to check the security section of their website to see whether or not they are compliant.
(Ours looks like this)

Final thoughts on today's top EWA Providers
At the end of the day, most Earned Wage Access solutions offer a safe, transparent product that helps eliminate financial stress, ensure financial stability and improve financial knowledge.
That said, you'll still want to do some digging. Ultimately, whatever tool you decide to go with should provide value for you and your employees and help them avoid financial pitfalls.
Find this article useful? Then you should definitely check out our in-depth guide, where we compare all the top vendors in Earned Wage Access, from their app ratings to features. You'll definitely want to consult this guide as you demo EWA products.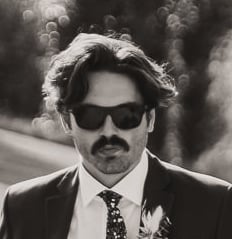 Chaz Somers
Chaz Somers started his professional career as a part-time social media contractor at ZayZoon and since then, has evolved into a full-time content marketing associate. Chaz's love for branding and storytelling has led him to blog writing, clothing design and video production all within ZayZoon.