Payday, Are We There Yet!?

An RV trip across America.

75 days of road trippin'. I'm beyond excited.

September through November, I'll be on the road for 75 days driving across America in the ZayZoon Wage Wagon!!

It won't just be me, though. I'll be joined by numerous ZayZoon team members throughout the trip as we navigate the open road from LA to New York and everything in between.

This tour is about connection in the most genuine sense.

We've partnered with more than 130 payroll companies and over 3,200 businesses now offer ZayZoon as a benefit to their staff. Over these 2 months, we're going to be visiting many of these ZayZoon customers who rely on us each and every day. We're going to be having a ton of fun with it too! Hosting community events across the country, complete with food trucks, giveaways and games. Below, is a picture of ZayZooner, Tanner Hiltz, as we attempt to put a basketball hoop together just 2 days before our kick-off event.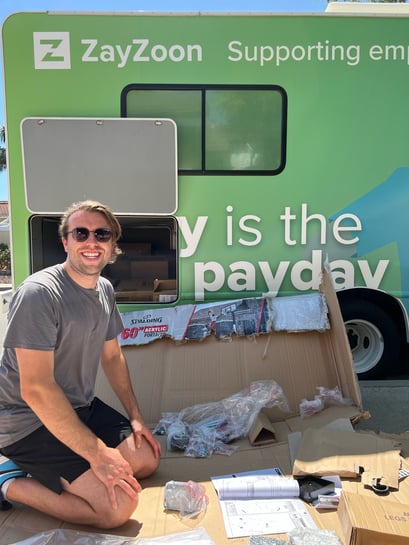 The Obsession
I've always been a little obsessed with road tripping. For me, growing up, some of the best memories I have are simple road trips with the family. No matter how often we hopped into that car, the feeling was the same. A feeling of adventure, curiosity, and no responsibilities.

As a teenager growing up in a small town, much of our nights revolved around aimless drives from one meet-up spot to another. Sometimes we didn't have the gas money to spare and so the aimless driving turned into just sitting in a corner store parking lot, talking into the night. A depth of conversation that seemed to only occur while in a vehicle.

I grew older and continued to try my best to keep hold of this nostalgic feeling. When I was 23 I hopped in the car with a friend and we drove from Calgary, Canada all the way to Mexico and back. We had planned on just driving to Las Vegas but the road got the best of us. The only crazy part was we only had 4 days before needing to be back for work.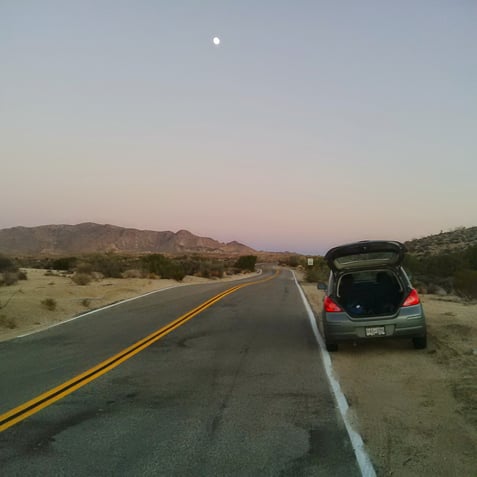 Joshua Tree National Park, 2014
Now, I'm taking 75 days to drive across America for much of the same reason. The feeling of adventure and curiosity comes with being on the open road, but also that feeling is fed by random gas station stops, town visits and food digs. The adventure is magnified by new conversations, meeting new people, and seeing a way of life that might be just a little different than the daily routine you find yourself in… this all speaks to the "why" of this trip.


There are 3 Big Reasons Why I'm Doing This:


It's important to me to create genuine connections with the businesses and employees who rely on ZayZoon each and every day. I was raised in a small town and know the value of a handshake and conversation. I want our customers to know we're not some faceless technology company disconnected from their world. I want our customers to know we're here to listen to them, build for them, and care for them.
It's important to me that every single person at ZayZoon knows that we have a leadership team who doesn't just talk the talk, but walks the walk. As the Founder of ZayZoon, I can't think of a better way to show just how seriously we take our core value of People Driven than literally driving across the country to connect with people.
It's important to me that every single ZayZoon team member has a complete picture of how all customer personas experience ZayZoon and what they like and dislike about us. It's these learnings that make ZayZoon a more insightful and better company today, but also help drive the conversations and ideas of what ZayZoon might look like tomorrow.
The Wage Wagon and our drive across the US represents far greater than what it is on the surface.


Three entrepreneurs I've taken a number of learnings from, Tony Hsieh, Sam Walton and Ray Kroc, defined their core values in every interaction they had and this, in part, inspired the Payday, Are We There Yet!? Tour.

1.) Tony Hsieh, the late founder of Zappos, was so focused on a culture of great customer service that it was a requirement that no matter what role you were taking at Zappos, you were required to take 2 weeks of customer service training.

2.) Sam Walton, founder of Walmart, was known for his obsession of visiting every "five and dime" and discount store he came in contact with. Even as he blew past the competition, it didn't stop him from visiting stores and analyzing what they are doing very well that Walmart can improve on. And relatably, for many years he did this solely by driving, so as to not miss the feel for the store, town, and everything in-between.

3.) Ray Kroc was famously quoted, "Someone once asked me why McDonald's is so successful. I said 'our bathrooms are always clean.' 'Sure,' he said, 'But that's easy. ''Well,' I replied, 'Are your bathrooms clean?'"


This is the deep-rooted culture I hope I'm helping to foster at ZayZoon.


We're building a business, different.
ZayZoon started way back in 2014, though it would be 3 years before we launch our product across the United States. At the time, we had a one-track mind – be the cure for payday loans. 8 years later, that is still very much a core part of our mission, but what we've realized is there is so much more benefit to simply getting paid on a schedule that works for the employee.
We've learned that Small and Mid-sized businesses can struggle to fill roles, and having ZayZoon as a differentiating benefit helps them fill roles quicker – a lot quicker. And not only are roles filled quicker, but employees stay longer. I've even had employers tell me we've reduced their till theft by 80% because their staff can access their earnings and aren't as desperate between pay periods.
Of course, all this business benefit is a byproduct of helping decrease employee financial stress… and a recent survey of 1,000 customers shows that we indeed have that effect – with 89% stating ZayZoon reduces their financial stress.
Anyways, I had a hunch back in 2014 that ZayZoon would become incredibly important for the underserved small and medium-sized business, but I'd be lying if I said that level of differentiation was fully understood.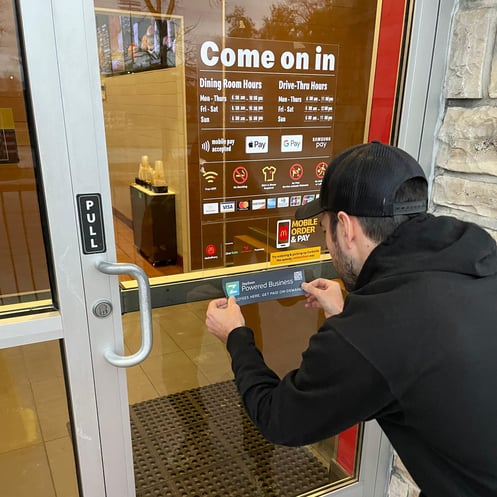 All of this has meant incredible growth for ZayZoon. We recently announced a $25.5M financing round and we've doubled the size of our team in the past year – completely distributed.
I have a lot to brag about when it comes to the business we've built and the team responsible for it, like how we've managed to grow on all fronts and yet now have an eNPS of 92.4 (absolute insanity).
I'm not naive though. I know that this is incredibly rare and takes meticulous effort to maintain. It's critical that during this time of fast growth, we take time to slow down and make sure the building blocks that got us to where we are don't become lost.
Keep driving forward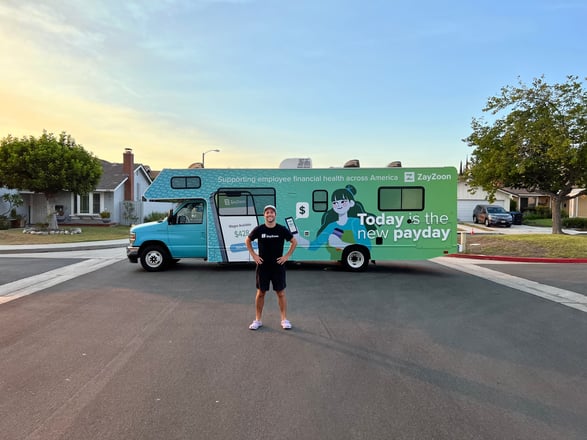 The Payday Are We There Yet!? RV Tour gives not just me, but many of the team members the opportunity to have conversations with multiple customers of varying personas. These learnings and interactions are invaluable at a time of scaling. It gives us the opportunity to further differentiate ourselves from the companies that are too "corporate" and out of touch with the SMBs of America. It gives us a time to bond as a team behind an effort that is unique and unequivocally "ZayZoon".

My hope is that the Payday, Are We There Yet!? RV Tour is a defining moment in the history of ZayZoon. One that shows everyone we're different and the exact partner they want in their search for a better workplace.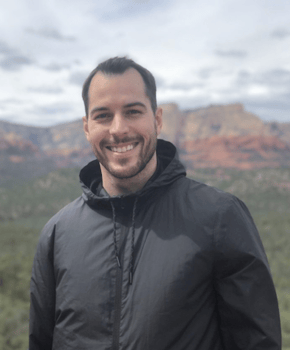 Tate Hackert
Tate is the brain behind ZayZoon, developing the idea of providing access to funds before payday, in 2013. He feels gratified knowing "we get to improve the financial health of people each and every day." One of his favourite ZayZoon experiences involves a business trip to Selinsgrove, Pennsylvania where he helped film a Holiday Inn Express testimonial video. Wearing a ZayZoon shirt at the local Walmart, someone saw Tate and exclaimed, "Hey, ZayZoon! I use that!"