This article is part of Benefits Broker Confessional, where we talk shop with the leading minds in HR and break down the latest in benefits.
Basic benefits just aren't cutting it anymore.
Employees want to feel valued, they want flexibility, and they want to have choices. You need to demonstrate you prioritize your people, and what better way to do that than by delivering a benefits program that goes above and beyond?
We recently had the opportunity to present with our partner and world-class professional employer organization (PEO), Vensure Employer Services, for a webinar detailing the most in-demand benefits of 2023 based on market trends, current conditions, and employee preferences. We outline a recap of the discussion below or you can click here to watch the recorded session.
A lot has changed in the last few years and while benefit programs and compensation are always a hot topic, the types of benefits requested have shifted to reflect the current struggles facing Americans. The lasting impact of the pandemic, inflation, rising costs of living, and more flexible work environments are all influencing the types of benefits employees are looking for and that businesses need to offer to sustain a competitive advantage.
How better benefits can help your business
A recent study has shown that 80% of employees want perks and benefits more than they want a raise.
So how can you combat the great resignation and recession, and what benefits are in high demand from employees in 2023? Let's talk about the impact your benefits program can have on retention, recruitment and engagement. More than that, let's explore how you can make your benefits program a key business differentiator.
It's time for businesses to adapt their offerings to take care of their most important asset—their people.
Holistically healthy employees are 74% more likely to be satisfied with their job and 53% more likely to be productive. Simply put, benefits that support the holistic wellbeing of your employees are doing a greater good for them and your business.
Mental health programs
Did you know that mental health problems are the leading cause of disability worldwide?
While mental health has always been important, the pandemic exacerbated the issue and has brought it to the forefront as an area where employers should invest in the proper benefits for their employees.
72% of employers say stress and/or burnout are a concern for their organization.
The pandemic and its after-effects caused a strain on those already struggling with their mental health while also making the issue more widespread. The feelings of isolation experienced by millions who were social distancing was detrimental. There was an overwhelming sadness and fatigue in those with loved ones who were ill or passed on from COVID.
Workers struggled financially. Many were laid off, while business closures left others jobless. Many of those who were fortunate enough to stay employed and work remotely felt compelled to work longer hours to support their businesses and keep their jobs. It's no wonder that mental health concerns skyrocketed during COVID and post-pandemic.
So, what can you do to help your employees, and what benefits are in demand?
67% of U.S. employers plan to make employee mental health and emotional wellbeing programs and solutions one of their top three health priorities.
According to BrightPlan's 2022 Wellness Barometer Survey, 51% of all employees have experienced worsening mental health since the start of the pandemic, 72% are stressed about their finances due to high inflation and market volatility, and one-third of employees have left the workforce for caregiving responsibilities. Now let's take a look at some of the mental health programs employees want / HR leaders are looking at for 2023
Telehealth programs
Virtual health programs are not only a cost-effective solution for many Americans, but it also empowers people to be more proactive about their health. Giving employees a flexible method to seek medical attention while also being conscious of health concerns during flu seasons or due to COVID implications, can also be a great relief to those who may otherwise avoid taking time out of their schedule or can't afford the time off needed to visit a doctor.
Telehealth is becoming one of the more common current-day benefits that many employers are offering. By doing so, employees gain on-demand access to a variety of virtual therapies for both physical and mental care. This includes health coaching, disease management, behavioral health assessments, and telemedicine.
Support programs
Nearly 40% of employers are partnering with Employee Resource Groups (ERGs) to address population-specific mental health issues. Mental health is not a one-size-fits-all approach. Employers need to understand that there is not one solution to fix or help everyone but rather requires listening to your employee's needs and offering a variety of support programs including DEI, faith-based groups, differently abled, and other peer group support.
Being more mindful
As an employer, encourage your staff to go for walks or get up to stretch during the workday. Many workplaces offer fitness programs like yoga or meditation to help employees relieve stress during their busy schedules. Another solution becoming more and more popular is the rise in wellness apps like Calm or Headspace. 67% of employees want their employer to help them take care of their stress and anxiety and inexpensive apps are a great solution to help alleviate that in your staff's lives.
68% of employees feel that personal financial issues affect their health.
Financial wellness programs
The current conditions in the economy have placed a lot of stress when it comes to personal financial issues. People are tapping into their savings or relying on credit cards or payday loans to make ends meet which in turn is causing more debt.
The cost of overdraft fees, student loans, payday or title loans, credit card debt—it all becomes overwhelming and places a serious impact on your personal wellbeing along with your performance at work and the effects it can place on your personal relationships as well. But there are things employers can do to help and tools that people can leverage to alleviate some of those financial struggles and to educate themselves.
Financial education
One of the biggest stressors that come with personal finances is the lack of understanding of how to effectively handle your money or invest it wisely. Improving financial literacy is the first step to helping your employees for their long-term future.
Coaching and advisory services
Giving employees access to coaching or advisors so they understand ways to plan, save and invest, is critical for long-term gains. Making courses or training available to deepen their knowledge on how to budget or save for the future, and equipping employees with the tools to know the impact of the decisions they are making with their money, is arguably the greatest investment you could make.
Earned Wage Access
Earned Wage Access is an employee benefit that allows employees to access their earned wages ahead of payday in order to cover unexpected expenses. Many employees have to go through the uncomfortable conversation of asking for a pay advance when an unexpected expense comes up, or simply to make ends meet.
With an Earned Wage Access (EWA) solution, not only is that element eliminated but so is the cost and managerial burden of providing and managing advances for your employees. These benefits are often free to deploy for businesses and allow employees to steer away from predatory practices such as payday loans, credit card debt, overdraft fees, and more.
401K and retirement savings
More than 3 in 4 employed Americans feel retirement savings are one of the most important financial wellness benefits. Probably one of the most familiar benefits to employees, a 401(k) is an employer-sponsored retirement savings plan that helps employees prepare for their future. With a 401(k), employees set a percentage of their income to be automatically deposited into their retirement account. Companies will often match employee contributions up to a certain amount.
Progressive benefits as additional perks
Employee needs are continuously evolving. A one-and-done approach that focuses solely on open enrollment season is no longer sufficient. Employers need to take a strategic year-long approach that enables them to actively listen to employee needs and respond appropriately with the benefits that matter most.
Employers that partner with a PEO have a more streamlined way to navigate the complexities of today's modern benefits and create tighter alignment between employers and their solution providers. This in turn, drives stronger benefit engagement and utilization with employees.
A few popular perks include:
Pet insurance
Over 30% of 18–41-year-olds are concerned with having pet insurance as a benefit. Approximately two-thirds of U.S. households have a pet, or about 85 million families.
Identity protection
Identity theft has now become nearly an unstoppable issue. In 2021, there were 5.7 million reports of identity theft and fraud, up from 4.7 million in 2020.
Child care assistance
It's not hard to understand why childcare assistance from an employer can be a necessity or at least helpful to employees. Childcare is not only costly but can also become difficult for those with inconsistent schedules or those requiring more flexibility. Assistance to families with their child(ren) can become very beneficial as a retention method.
While we didn't get to cover all benefits that are useful and necessary, we hope this overview of the most in-demand benefits for the year, has shed light on important issues for your employees and the actions you can take as an employer to support your greatest business advantage—your people.
To learn more about Vensure Employer Services, visit them online at: https://www.vensure.com/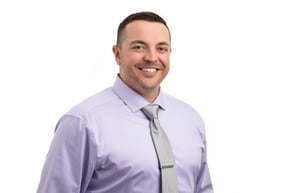 William Kane
Bill Kane is the Partner Growth Manager for Vensure Employer Services. He is a dedicated lifelong learner, talent manager, and Army leader with proven tactical and operational leadership experience. His role as the Partner Growth Manager pairs his networking and customer service skills with corporate partnerships. He is responsible for driving marketplace engagement to bring value to the employer and employee relationship and drive retention with benefits, discounts, and rewards.