In a perfect world, there would be no need for any cash advance apps, or as we like to call them earned wage access apps.
Everyone would simply get paid the exact amount of money they need, precisely when they need it—but unfortunately, that's not the reality.
The reality is people work really hard at their jobs and sometimes still don't have enough to make ends meet.
Their financial woes are most commonly caused by a pay period misaligning with bills, unexpected expenses coming up or a charge from an overdraft fee.
Earned Wage Access is the most responsible way to improve these cashflow crunches, cover expenses and avoid hidden fees. Like most credible EWA providers, we don't want you to use us every day, we just want to help give you instant access to YOUR money when YOU need it.
What is a cash advance app?
Instant cash advances are a great way to not only save money—but also save valuable time.
There was once a time when you were left with very limited options if you wanted to borrow money due to unexpected expenses.
If you don't have time for something like credit builder loans, a small personal loan from a friend, a payday loan or another type of seedy financial institution typically felt like the only viable option.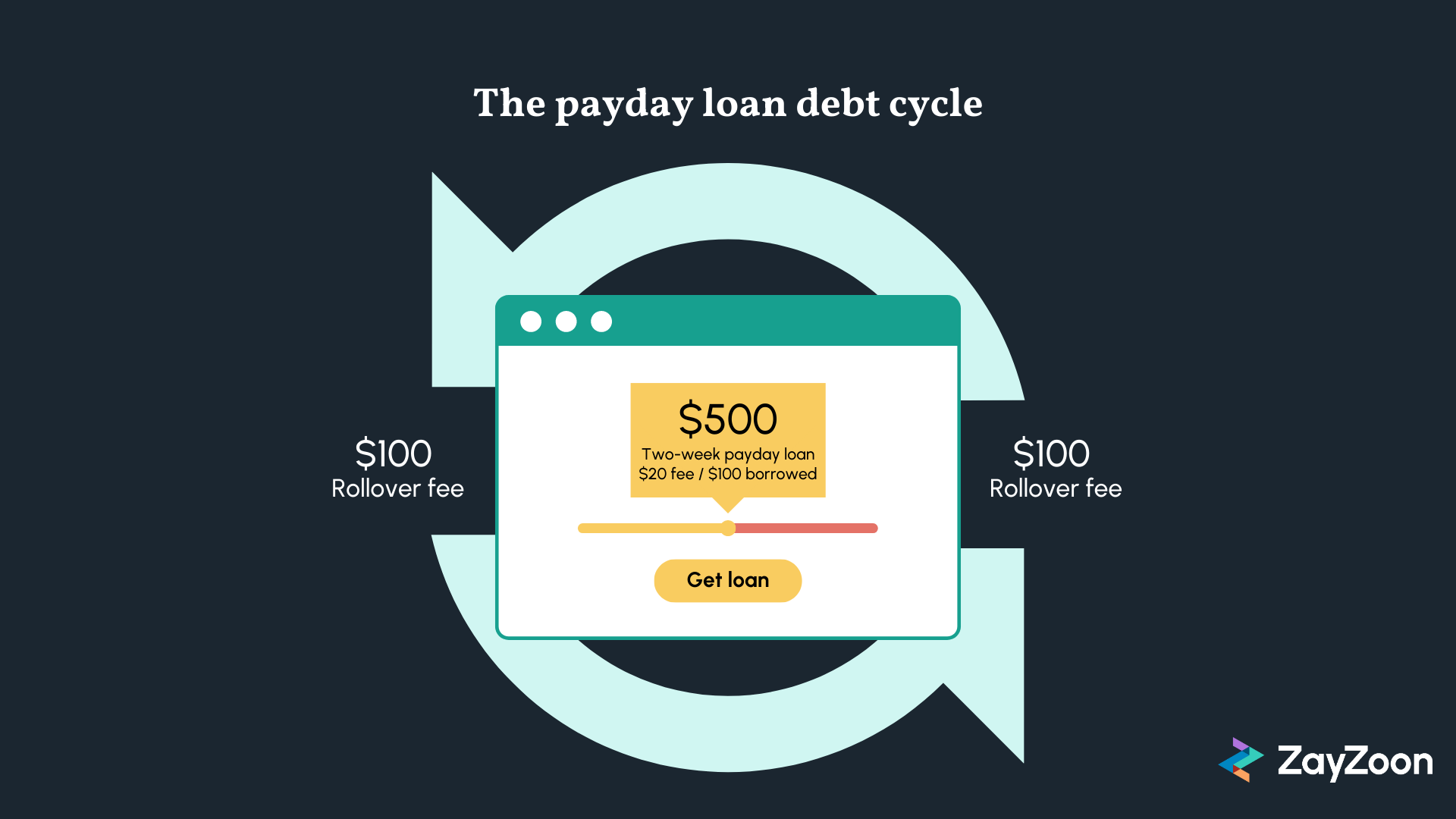 We're proud to say, the days of traditional payday loans are almost behind us.
With cash advance apps, earned wage access and other financial technology resources constantly popping up and evolving, solving cash flow issues and saving money is easier than ever.
Why would I choose a cash advance app?
The beauty of an instant cash advance app is the cost and ease of the whole transaction. An app like ZayZoon save you money by reducing risk and overhead cost.
Think of those handy direct-to-consumer mattress companies that allow you to save nearly half your money by simply ordering the product directly to your house.
By streamlining data and information as efficiently as possible, apps like ZayZoon are able to significantly reduce risk which allows them to charge rates significantly lower than payday lenders while still withholding a sustainable business model.
Instead of charging astronomical interest rates with compounding fees, apps like ZayZoon charge between $0-$5 to access funds and help get more money into your savings account—all without a credit check.
Employer-backed apps tap into your payroll and receive repayments directly from your paycheck, which reduces the risk on their end and allows them to charge significantly less.
Types of cash advance apps: Direct to consumer vs. employer backed
Cash advance apps come with many different features to help you accomplish various tasks. Finding the right fit for you and your team is important.
Most cash advance apps can be placed into two categories: Direct to consumers and employer-backed.
Direct to consumer
Direct-to-consumer products allow anyone looking for personal finance help to access their services directly.
With apps like Chime or Brigit, you can quickly and easily set up your account and have access to their resources.
Employer backed
Employer-backed cash advance apps like ZayZoon or DailyPay require integration with a payroll system before a user can gain access.
Offered as an employee benefit by certain employers, these cash advance apps are a safe and reliable way to improve cash flow. Plus, they've been vetted and endorsed by your employer, so you can rest assured that they're the real deal.
Although direct-to-consumer products offer many great benefits, we would suggest first reaching out to your employer to see if they offer any Earned Wage Access solutions. This will hopefully save you time researching and getting your funds in your account as quickly as possible.
Cash advance app must-have features:
As you start to research all the cash advance apps out there, you'll stumble upon some pretty cool features. Some might seem like exactly the thing you're looking for while others might feel a little underwhelming but the important thing to remember is to find an app that fits you and your exact needs.
When looking for a cash advance app that's right for you, finding specialty features like instant gift cards, gas cards and/or visa cards may feel tailor-made for you and are definitely a great bonus—but it's important to ensure they also provide the basics.
At ZayZoon, we believe the essential features of any cash advance apps are:
Earned Wage Access
The ability to access a portion of your paycheck before payday.
Payout Optionality
Any Earned Wage Access provider worth its salt should offer a variety of ways to access your pay.
Overdraft Protection
An alert that notifies you anytime your bank account nears 0 and helps you avoid unnecessary overdraft fees.
Educational Resources
A place where you can go and read more about financial issues and how to improve on them.
These features are all considered industry standard at this point and your provider should be offering at least some version of each of them.
5 best cash advance apps:
Typically, a cash advance app is designed with your best interests in mind. It's safe to assume most of these products can be trusted but as more options continue to pop up, we would highly recommend a bit of research beforehand.
After doing some research, talking with colleagues and reading reviews online, I believe these are some of the cash advance apps worth considering:
Chime
Chime is a fintech company that believes everyday banking and payment services should be helpful, easy and free.
They have many innovative financial features that can be very useful in certain situations.
Some of the products Chime offers include early access to paychecks, accounts with no monthly fees, and fee-free overdrafts up to $200.
With early access to paychecks, Chime allows users to receive their paychecks even quicker via direct deposits. Their fee-free overdrafts allow more flexibility while saving money and like most online banking platforms, they charge 0 fees.
Brigit
Brigit aims to help everyday Americans build a brighter financial future. Backed by notable names like Ashton Kutcher and Kevin Durant, Brigit offers many different financial tools and resources to help you on your financial journey.
Brigit has no late fees, interest fees or tipping options, instead, they generate revenue from a monthly subscription fee. This subscription-based model certainly has it benefits but is technically the most expensive option on this list and may add up on you in the long run.
With products like Instant Cash, Credit Builder and Finance Helper, Brigit offers all the essential tools you can hope for in a cash advance app.
Brigit also offers a great feature we don't typically see called Earn and Save. With Earn and Save, users can access side gig listings, full/part-time job listings and even more ways to earn money by completing surveys or playing games.
DailyPay
DailyPay is an employer-backed, earned wage access software that's been around since 2015, making them a pioneer in the space.
Along with earned wage access, they also offer other financial resources like Rewards by DailyPay where employers can offer cash incentives in real-time as well as a rich library of educational content.
DailyPay works alongside some of the biggest corporations in the United States and is a trusted provider of Earned Wage Access however, they do require time data, which can be a burden on small to mid-sized businesses and will also reroute direct deposit flow, potentially exposing users to unnecessary risk.
Payactiv
Payactiv is also an employer-backed earned wage access provider that has been operating since 2012, making them the oldest app on the list. Despite slightly complex fee structuring and no referral system built out, this all-in-one digital wallet offers many valuable employee benefits that any team would love.
With goal-based saving features, financial coaching and other financial resources, Payactiv is a great place to learn and practice better financial management.
They also offer features allowing access to discounts, bill payments and the ability to send money to other Payactiv users.
ZayZoon
Like Dailypay, ZayZoon offers employer-backed Earned Wage Access and other financial resources to help employees improve cash flow issues.
In addition to EWA, we also offer other products like Perks, the Gascard and other Financial Wellness tools.
Unlike many other employer-backed Earned Wage Access providers, ZayZoon is able to integrate quickly and easily with any size company. We pride ourselves on being an asset for not only major corporations—but small to mid-sized businesses as well.
Final thoughts
At the end of the day, these cash advance tools are simply that: tools.
Cash advance apps need to be used responsibly and shouldn't become something you rely on but can act as a viable option to cover cash flow gaps as they come up.
Your spending habits and behavior will ultimately determine how well you handle any issues that arise, no matter what budgeting tools you have available to you.
If you're not sure what tools are currently available to you, speak to your employer. They may offer employer-backed options without you even knowing about them. If they don't offer some type of solution, send them this article. We're always willing to chat.
Most importantly, make sure you find a tool that works for you and brings you true peace of mind.
Cash advance apps won't instantly change your financial situation but they are the most responsible way for you to manage financial circumstances.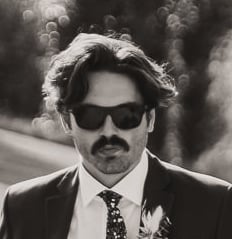 Chaz Somers
Chaz Somers started his professional career as a part-time social media contractor at ZayZoon and since then, has evolved into a full-time content marketing associate. Chaz's love for branding and storytelling has led him to blog writing, clothing design and video production all within ZayZoon.