There's a line in one of the episodes of the "The Office", that says presents are the best way to say, "I love you this many dollars-worth." With Valentine's Day approaching, however, we're here to encourage you not to fall into this cliché.
There are many ways to show you care and celebrate your love without breaking the bank. As a FinTech company, we want to help you stick to your financial wellness goals despite the deluge of commercials and ads claiming you need to spend heaps of money on jewelry, flowers, cards, fancy dinners and more this February 14th. Here are our top eight ways to save money this Valentine's Day.
Design Creative Cards and Handwritten Notes
Before you spend $5+ on a mass-produced card, try to create your own. Even if you aren't an artistic genius, handmade cards often mean more to your significant other than a message that hundreds or thousands are receiving. You can personalize the card with memories, drawings and more to make it even more special for your partner.
Plus, it makes you feel like you're in elementary school again.
Make Homemade Valentine's Treats
Chocolates are one of the most popular gifts on this holiday. We're not recommending buying tasteless, generic treats in place of nice chocolates. Instead, try to save money on treats by making your own. Ordering chocolate covered strawberries, for example, can cost a lot of money. You can make your own for a fraction of the cost, and your loved one will probably find the handmade treats to be more special and sentimental.
Purchase Unconventional Flowers
Red roses are conventional and expensive. If your loved one loves flowers, then you should look around for better flower choices. Local blooms are typically less expensive. Potted flowers like Orchids might be more expensive, but the plus side is they also last for months! There are a lot of potted flower alternatives as well. Buy something that will outlast the holiday.
Treat Each Other to an Experience
Valentine's Day is not one-sided gift-giving. Instead of agonizing over what to get each other, go in on an unforgettable experience. From weekends away to bonding activities like cooking classes to pure adrenaline rushes such as bungy jumping, the options are limitless. You can also seek out free experiences such as free days at museums, picnics, self-directed bike tours, giving each other massages and more.
Memorialize Important Moments
Another homemade option is to do create something that honors the special moments of your relationship. Our favorites are photos. A photo in a picture frame, especially in the digital age, is something that always creates a big smile and that ever loved "Aweee".
Find Discounts
There's no need to max out your credit cards or incur overdraft fees just to say, "I love you." There is nothing wrong with shopping at discount retailers such as Amazon or Target. You could also look for discounts online by using an app such as ShopSavvy, which compares prices for products across different locations, or a browser extension such as Piggy, that finds discounts online and automatically applies them for you.
Agree to Celebrate on Another Day
While it may seem slightly less romantic to celebrate Valentine's Day on another day besides February 14th, you'll probably have a better experience and spend less money. Whether you want to wait until your payroll or the crowds clear, choosing another day to celebrate your love means you'll have more restaurants to choose from and you won't be stuck with less-than-stellar and more-expensive-than-normal prix fixe meals. Valentine's Day is often considered to be the second busiest day at restaurants (after Mother's Day). It's hard to imagine you'll get the best service, food and experience with stressed out servers and overworked kitchen staff.
Seek Dining Alternatives
If you do decide to celebrate Valentine's Day with a special meal, there are several alternatives to the expensive and fancy dining experience. You can cook at home. This gives you more control over the atmosphere and cost. You won't be rushed out of a busy restaurant and can cook a special meal just the way your significant other loves it.
Enjoy Celebrating Your Love
If you work for a company that uses a service like ZayZoon which allows employee advances on payroll, you can take advantage of this benefit to finance your celebrations. However, it's important to remember that you don't need to go overboard. With these tips, you can have a celebration that makes your loved one feel like millions while still being financially savvy.
To learn more, visit our blog here.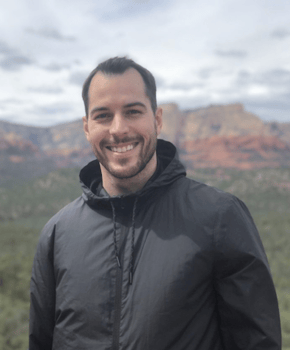 Tate Hackert
Tate is the brain behind ZayZoon, developing the idea of providing access to funds before payday, in 2013. He feels gratified knowing "we get to improve the financial health of people each and every day." One of his favourite ZayZoon experiences involves a business trip to Selinsgrove, Pennsylvania where he helped film a Holiday Inn Express testimonial video. Wearing a ZayZoon shirt at the local Walmart, someone saw Tate and exclaimed, "Hey, ZayZoon! I use that!"