Most Americans live paycheck to paycheck, with 78% of full-time employees reporting in 2017 that they made ends meet with one payday at a time. Even some of those with six-figure incomes reported financial difficulty between paychecks, proving that just about everyone could benefit from a little side hustle.
Luckily, all you need to get started making some extra cash is a smartphone. Numerous apps are available to help you make money on the side, and these applications can be a godsend when the bills start pouring in and your bank account comes up short.
Sell Your Old Stuff
Declutter and make some money while you're at it! Apps like Mercari, Depop, and Letgo allow you to easily create your own online store of secondhand goods. You can list entirely from your smartphone by taking pictures of your goods, typing up a short description of the product, and communicating with potential buyers. You set the price, and who knows? You might even free up a bit of extra space (or an entire room, which you can use to make even more money)!
Rent Out Spare Room
Have an extra guest room in your house or a basement that you keep closed up? Make some use of it! Travelers are always looking for homier and less expensive alternatives to hotels, so renting out your spare room (or the entire house while you're away) is a great way to accumulate a solid chunk of extra cash (an average of over $900 per month). Apps like AirBnB can help.
Drive for a Delivery Service
If you have a car, you're already one step closer to picking up some spare bucks. The growing popularity of Lyft and Uber means that new drivers are always needed, particularly if you live in an area without many drivers or if you're able to work at odd hours of the day (and night). You might also check out delivery apps like SkipTheDishes and Roadie.
Provide Specific Services
Consider your hobbies and skills, and ask yourself how you can monetize them. Freelancer, Upwork, and Fiverr allow you to search thousands of jobs directly from your phone. Just create a brief resume and a blurb about yourself, then start offering your best rates for the jobs you can do well! Etsy and Big Cartel provide a storefront for those of us crafty enough to turn our hobbies into money for bills and rent.
While you can't expect to make thousands from these apps, making a few hundred dollars each month is perfectly feasible—for many of us, that amount can make all the difference when it's time to pay the bills. The best part about these apps is that you can work however much you want, whenever you want.
Thanks, technology!
To learn more, visit our blog here.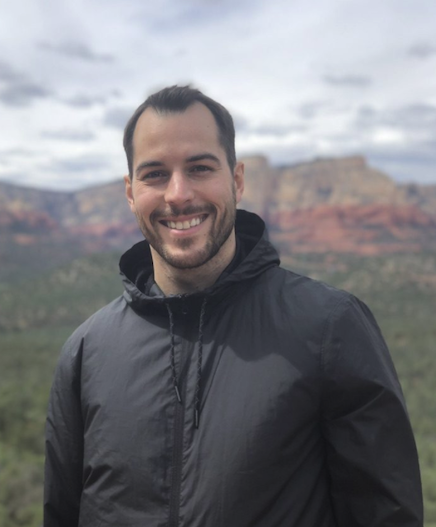 Tate Hackert
Tate is the brain behind ZayZoon, developing the idea of providing access to funds before payday, in 2013. He feels gratified knowing "we get to improve the financial health of people each and every day." One of his favourite ZayZoon experiences involves a business trip to Selinsgrove, Pennsylvania where he helped film a Holiday Inn Express testimonial video. Wearing a ZayZoon shirt at the local Walmart, someone saw Tate and exclaimed, "Hey, ZayZoon! I use that!"