ZayZoon Partners with AtlasHR to Make It Easy for Workers to Access Their Pay as They Earn It.
ZayZoon transforms the way employees think about payday. Offering ZayZoon through AtlasHR, means thousands more employees will have the opportunity to access their wages when they need. This offering will help AtlasHR extend ZayZoon services to major employers across North Carolina and the rest of the country, giving their workforce a benefit that helps reduce financial stress, increases productivity, and reduces turnover.
"Our mission at ZayZoon is to improve the financial health of our customers. More than 78% of Americans live check to check. ZayZoon improves the financial wellness of our customers by providing employees and contractors across North America access to their wages when they need helping them smooth out cash flow between paychecks," says ZayZoon President and Co-Founder, Tate Hackert.
Aaron Carr, Managing Partner of AtlasHR adds, "As an emerging player in the payroll service space, AtlasHR views ZayZoon as an innovative and powerful service our clients can offer their employees to even further their standing as an employer of choice. It not only reduces our client's administrative burden, but more importantly, gives their employees more control and easier access to manage their financial stress.
Payroll Providers, Employers, and HR professionals interested in providing a benefit that helps combat predatory lenders and overdraft fees are encouraged to visit https://zayzoon.com/employers/ or email support@zayzoon.com for additional information.
About ZayZoon
ZayZoon is a socially responsible Financial Technology company that was created to end predatory lending. We partner and integrate with payroll companies in Canada and the US to provide employees with access to their wages on-demand. This is important because 78% of American workers live paycheck to paycheck forcing them into difficult situations between banks that earn over $30B in overdraft fees and predatory lenders that charge upwards of 600% interest. ZayZoon's on-demand access to wages gives employees control over their paycheck, reduces financial stress and prevents the debt spiral caused by predatory products.

About AtlasHR
AtlasHR provides fully cloud-based Human Capital Management technology, including Payroll, HR, Time and Attendance, Benefits Administration, and Talent Management. In addition to our HCM technology, we provide small and large group benefits such as Health, GTL, Dental, Vision, and 401(k). By providing these combined solutions, we streamline your Open Enrollment process as well as reduce the time spent communicating to multiple vendors.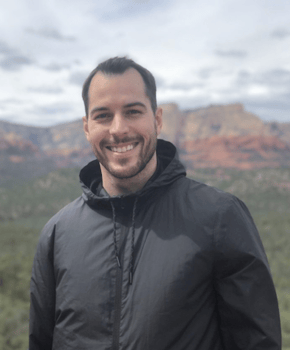 Tate Hackert
Tate is the brain behind ZayZoon, developing the idea of providing access to funds before payday, in 2013. He feels gratified knowing "we get to improve the financial health of people each and every day." One of his favourite ZayZoon experiences involves a business trip to Selinsgrove, Pennsylvania where he helped film a Holiday Inn Express testimonial video. Wearing a ZayZoon shirt at the local Walmart, someone saw Tate and exclaimed, "Hey, ZayZoon! I use that!"