If you've been feeling the crunch lately when it comes to both bills and opportunities, then you may be looking for greener pastures elsewhere. This can actually be a great idea for many people, particularly if real estate prices in your home state are so high that you've been priced out of the market.
For those who have managed to save some cash, it's possible that you could buy a home in a more affordable metro area much easier and put yourself in a more advantageous financial situation. In this article, we'll point you to some places where your dollar can stretch a little farther.
Chattanooga, Tennessee
Tennessee has a lot to offer to those who are looking for more affordable housing. Chattanooga has landed on several "best places to live" lists for good reason. Readers of this article will most likely be most interested in the fact that Chattanooga has a very low cost of living.
Everything from shopping and dining to housing is more affordable here.
However, they also have great restaurants and attractions, including a bustling downtown to keep you entertained. There's also plenty of outdoor fun to be had too though, and if hiking, hunting or fishing is your thing, then the entire state could be a dream come true.
Tennessee residents also pay less in taxes since there's no state income tax, and you could also benefit from their free education program if you don't yet have a degree. That makes Tennessee a great place to live if you're looking to change careers and save some cash.
Median home price: $145,000
Birmingham, Alabama
Birmingham offers very affordable and often spacious housing, a huge plus for families who are looking to get ahead. However, they also offer strong economic opportunities in many sectors such as healthcare, manufacturing, education and more, making it a great place to find a new and exciting career.
Plus, their unemployment rate is also quite low, which makes finding a new job even easier.
Birmingham also features wonderful entertainment options like museums, galleries, performing arts, parks and zoos. Alabama is a great state for families who are looking to stretch their budget, find their first home and have plenty of opportunities available to them to grow in the careers and education department.
Median home price: $86,800
Plano, Texas
Much like Tennessee, Texas also has no state income tax. While that's pretty awesome by itself, on top of allowing you to keep more of your income, they also offer some of the most affordable housing options in the country.
What's really great about Plano though is that it also has a bustling economy and many big companies like Dr. Pepper and Frito Lay call it home, leading to low unemployment and bigger job opportunities for those willing to make the move.
It's also known for providing excellent schools, access to acres of public park land and just generally being a very pleasant place to live. That makes Plano attractive to everyone from families and retirees to those looking for a new career.
Median home price: $231,600
Cincinnati, Ohio
Almost 25 fortune 500 companies have chosen to make this great Midwest city their headquarters and for good reason! They have a great economy, which means tons of great jobs for residents and tax money that provides great improvements to the city.
They also have excellent education opportunities, and a thriving entertainment scene. Whether you're a sports fan or a theatre buff, Cincinnati can scratch your itch.
Plus, their cost of living is extremely attractive, and their combination of affordable real estate and great jobs make it easier for new families to get into their first home.
Median home price: $119,700
Raleigh, North Carolina
This lovely city is pleasantly sandwiched between the blue ridge mountains to the west, and beautiful coasts to the east. While the natural beauties of the state are enough to make you move, they also have plenty of other man made attractions as well.
Raleigh's charms include fabulous dining opportunities, whether you love barbeque or vegan delights and wonderful museums and galleries to browse.
It also offers some great economic opportunities and well-paying jobs are plentiful. Pair that with a low cost of living and affordable real estate and you've got a recipe for success.
Media home price: $208,800
Indianapolis, Indiana
While you might not think so at first glance, Indianapolis has excellent attractions. Their downtown scene features over 200 restaurants and bars, making it a lively option for those who like going out but don't want to pay through the nose for it.
If you're into racing, then they are, of course, also home to some great sports attractions. It's also a centrally located transportation hub, which makes it a great place to live if you need to travel a lot for work.
If you are in fact looking for other work though, Indianapolis has a very full economy with lots of great jobs available. However, it's also a very affordable place to live. Staples like food and rent are cheap, and if you're looking to own your first home, then prices are very attractive.
Median home price: $118,300
Syracuse, New York
If you're not interested in migrating to the South or the Midwest, then you may be surprised to learn that New York can be affordable as well. Not New York City of course, but if you're willing to live a few hours outside the city then you can easily drive up on the weekend to take advantage of NYC's biggest attractions.
However, Syracuse has plenty attractions of its own, and they're renowned for their excellent entertainment options. It's a major metro area and employment opportunities are plentiful, while still maintaining an attractive cost of living.
Median home cost: $88,800
Interested in more financial wellness tips?
ZayZoon helps everyday people get employee advances without falling prey to payroll companies or costly overdraft fees. We also write about great ways that you can save money and live your best life.
Read more at: https://blog.zayzoon.com/blog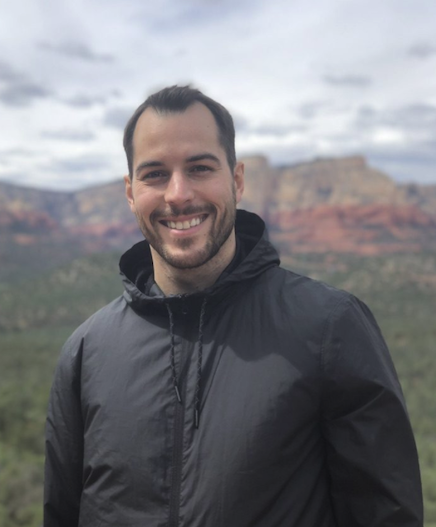 Tate Hackert
Tate is the brain behind ZayZoon, developing the idea of providing access to funds before payday, in 2013. He feels gratified knowing "we get to improve the financial health of people each and every day." One of his favourite ZayZoon experiences involves a business trip to Selinsgrove, Pennsylvania where he helped film a Holiday Inn Express testimonial video. Wearing a ZayZoon shirt at the local Walmart, someone saw Tate and exclaimed, "Hey, ZayZoon! I use that!"