You never know when a crisis may strike. An unexpected car repair, surprise trip to the emergency room, or forgotten bill can all spell disaster. And if payday is still far off in the calendar month, it can instantly send your financial situation south.
But payroll advancements, the forward-thinking idea of giving employee's premature access to their earned funds, represent a solution to solving such problems. A true wage advance is not to be confused with predatory cash advance services that boast big yellow signs and take over low income neighbourhood real estate. In a world populated by inflated, predatory financial products, Financial Technology (FinTech) solutions that offer early access to earnings are a welcomed, futuristic approach to tackling wage volatility. Here are just a few ways paycheck advances trump today's most common quick money fixes.
They Help You Avoid Costly Overdraft Fees
An overdrawn account is a heavy financial burden to bear, one most of us have had to at some point in time.
In fact, the average American loses nearly $70 a year to overdraft fees. (This statistic takes into account an account holder producing just about two overdraft fees annually at the run-of-the-mill rate of $35 per fee.) That's money that could put to much better use—like helping fund your savings account.
Paycheck advancements offer the time-effective antidote many workers need to stop those overdraft fees from piling up.
You Won't Need to Get Yourself in Risky Loan Situations
Payday and title loans—both of which are two of the most serious forms for predatory lending—offer quick fixes to your financial woes, but at a hefty price tag which, in some cases, could be your car.
These two types of quick loans come with sky-high interest rates, some having as high as 4 digit APRs. (Yikes.) And in the case of title loans, your car becomes acceptable collateral, should you become tardy on your payments.
But with employee advances, workers can avoid such money-sucking maneuvers. And, in some cases, keeping the tow trucks at bay.
Save Yourself From Money Order Fees and Cash Checking
Fund-sending products like Western Union and Walmart Money Center services are as time-consuming as they are costly.
For senders, they'll have to pay upfront fees, sometimes as much as $20, simply to send money to another branch that's closer the collector. Once sent, the receiving party then is forced to stand in line, fill out mind-numbing forums, produce a form of identification—just to secure their funds.
In many cases, these services are used for sending money over-seas and might not be avoidable. For others, without an innovative FinTech solution at their place of employment they may have an employer cut a check which is then cashed for a hefty fee. Lastly, sending money to family members within the same state is a common occurrence. Do your friends and family a favour – tell them about payroll advances and if you must send money, use a low cost Peer to Peer (P2P) payments platform like Venmo or Zelle to do so.
So How do You Go About Paycheck Advances?
It's as simple as asking your employer if they will help out with an employee advance program so you can access funds from time to time. Though, there are numerous reasons why an employer might be adverse to offering advances as it can pose liability issues, cash-flow hiccups and cost both time and money to the business.
That's where a service like ZayZoon (www.zayzoon.com) can come in handy.
ZayZoon was created to help you get ahead of sudden expenses, protecting your sense of financial wellness, to boot. Through partnerships with payroll and employers, ZayZoon gives employees access to their earned wages, well before payday, so they can avoid payday loans, overdraft fees, you name it.
To learn more about how ZayZoon can help you or your employer get access to on-demand pay, click here.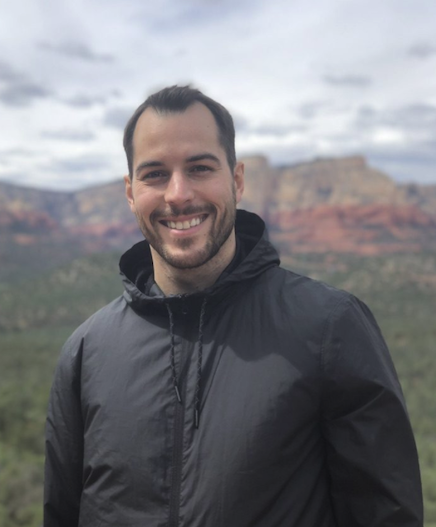 Tate Hackert
Tate is the brain behind ZayZoon, developing the idea of providing access to funds before payday, in 2013. He feels gratified knowing "we get to improve the financial health of people each and every day." One of his favourite ZayZoon experiences involves a business trip to Selinsgrove, Pennsylvania where he helped film a Holiday Inn Express testimonial video. Wearing a ZayZoon shirt at the local Walmart, someone saw Tate and exclaimed, "Hey, ZayZoon! I use that!"