There are a lot of tools and services in the marketplace that helps users manage their finances. Some of these serve as positive resources in financial planning while others, like predatory lenders, aim to take advantage of those who are financially vulnerable.
One unique new offering in the marketplace is ZayZoon's Wages On-Demand product. ZayZoon offers employees a new level of financial control by giving them access to their already earned wages, before payday. Read more to discover all the advantages that this newfound financial control affords your employees.
How Does ZayZoon Work?
ZayZoon is a financial wellness platform of which one feature is Wages On-Demand. This feature provides a simple and effortless way for employers to give their employees the option of payroll advances. As a FinTech (Financial Technology) company, ZayZoon is all about promoting positive financial management practices for individuals and does so through wages on-demand, financial literacy and financial tools that help employees stay ahead of the game.
Businesses who subscribe to the ZayZoon network are able to help employees stay ahead of the game, avoiding predatory loans and overdraft fees. Businesses understand the importance of managing cash-flow and know the impact it can have. ZayZoon helps empower your employees with this supercharged cash-flow management tool.
Do my employees need ZayZoon?
Cash-flow management can be difficult. If payroll was perfect, employees would be paid at the end of each shift and they wouldn't have to plan weeks in advance. Even those who are in a relatively secure financial position may find themselves behind on their bills when an unexpected expense pops up. Typically, employees will get paid on a set day every month and their bills will usually be due on a set day too.
For instance, your employees may be paid on the 1st and 15th each month with their mortgage or rent due on the 1st and utility bills due on the 15th. That lines up perfectly for most workers.
However, this isn't a typical scenario. Typically, a person will be paid on the 1st and 15th but they will have rent on the 1st, a cell phone bill on the 6th, credit card payment on the 11th, utilities on the 12th and so forth. It is hard enough for one to plan this into their budget but adds just one unexpected expense and you can almost guarantee your employees' expense planning will be out of balance and get them behind on their bills. Unplanned expenses occur in everyone's life, whether it's a small fender bender or a broken water heater that needs fixing. Helping ease the financial stress of these unexpected expenses is just one of the things ZayZoon helps with.
What will ZayZoon do?
ZayZoon will give the opportunity of having money 24 hours a day, 365 days a year without ever causing any debt to the employee. When an advance is an option for your employees, you can help them stay caught up on their bills so that they don't suffer late fees, credit dings, or the snowballing effect that missing just a single payment can have on a person's finances.
Instead of your employees having to turn to a payday lender – where the average borrower has to pay $520 in interest – you can offer your employees a safe, no-interest option that is free from penalties, allowing them to simply accessed the hours they have already worked, but haven't yet been paid for.
The Benefits of ZayZoon
There are many benefits that go along with offering ZayZoon. Reducing financial stress on an employee can help to increase productivity, supercharge recruitment, reduce turnover and eliminate any current administration of employee advances. Further benefits include:
Lessen their financial burden. Pushing up an employee's payday can go very far in lowering their financial stress. Now they can access the money they have earned whenever they need it.
Enable them to get things fixed now. When an employee is having a personal problem, like a broken water heater, they no longer have to wait until payday to get it fixed. With ZayZoon, they can address it right away, stop thinking about it, and focus on more important things.
Save them from fees. You might not run a business that has a major social impact but with ZayZoon, now you can. Through accessing earned but unpaid wages, your employees can avoid predatory lenders who can end up costing them hundreds (or thousands) of dollars in fees and interest.
To learn more about offering ZayZoon to your employees, click here.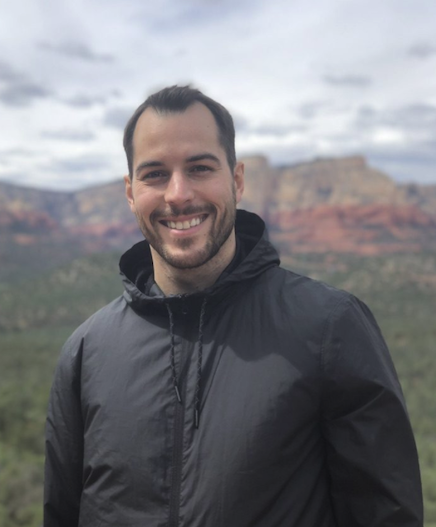 Tate Hackert
Tate is the brain behind ZayZoon, developing the idea of providing access to funds before payday, in 2013. He feels gratified knowing "we get to improve the financial health of people each and every day." One of his favourite ZayZoon experiences involves a business trip to Selinsgrove, Pennsylvania where he helped film a Holiday Inn Express testimonial video. Wearing a ZayZoon shirt at the local Walmart, someone saw Tate and exclaimed, "Hey, ZayZoon! I use that!"