You've likely seen ads for "payday loans" or stores promoting a same-day cash advance. To keep you and your wallet safe, it's important to know what these stores and advertisements are referring to. In this article, we'll dive into what Predatory Lending is, how it works and how to recognize predatory lending practices.
What Is Predatory Lending?
Staying on top of your financial wellness is hard enough. You shouldn't have to fear being swindled by companies promising easy money and fast loans the second you need it. These firms target people who are in desperate need of a little bit of cash to hold them over until payday, and taking the loan seems innocent enough–until you read the fine print.
By definition, predatory lending is any type of lending that imposes abusive/unfair loan terms. A predatory lender typically convinces a borrower to accept unfair terms by being coercive, deceptive, exploitative, or by using unscrupulous actions. Ultimately, the loan is something the borrower can't afford, doesn't want, or simply doesn't need.
Characteristics of predatory lending include:
Targeting borrowers with a loan that does not meet their needs, wants, or financial situation.
Charging unfair rates and fees. Misleading borrowers about the rates/fees they will be charged. Many times these fees can add up to be more than the original amount taken!
Setting borrowers up for failure by lending to a borrower who cannot afford to repay the loan.
Predatory lending always benefits the lender, and it comes at the borrower's expense.
How Can You Protect Yourself?
Protecting yourself from predatory lending is as simple (and yet as complicated) as education. As the saying goes, knowledge is power.
In the realm of financial services, things can be confusing. As mentioned previously, companies like to hide behind fine print and confusing tactics. To be certain, a borrower can ensure they're getting a fair deal by looking for the common warning signs of a predatory loan:
If the offer is too good to be true, it probably is. The cost of a fast loan is typically high fees and perhaps even putting your assets on the line as collateral. Always look for the catch before you sign any kind of agreement.
Know the real costs of the loan. If a company is offering you a way lower interest rate than anyone else, that might be an introductory rate that will go up in the near future. States require lenders to advertise the loan's APR. If the basic info is hidden, be cautious.
Ask them if they have looked into your affordability. A lender willing to lend to you without checking into your credit or financial situation is setting you up for failure. Even if you can afford the loan, they have taken no steps to prove that. A predatory lender makes up for the risk of not knowing your finances by charging extremely high rates.
Make sure it will report to the credit reporting agencies. A good lender will be reporting your on-time payment history to all credit reporting agencies, helping you build good credit.
Look into the lender's reputation. It always pays to do your homework when dealing with money. See what others have to say about working with the company by researching their background.
Protecting yourself from predatory lending requires you to take a closer look. If ever in doubt, simply refer to the above five lessons.
Employee Advances On Your Terms.
Part of the emerging FinTech (Financial Technology) sector, ZayZoon was created to end predatory lending. This includes payday loans, overdraft fees, and short term loans. We give employees access to their already earned wages, before their normal payday. As an employee, you can come into ZayZoon and pull your money as you earn it versus waiting the typical two weeks to get paid. In less than 30 seconds you can go from sign-up to having money in your bank account, 24 hours a day, 356 days a year.
To learn more about ZayZoon is trying to help, check out our blog at: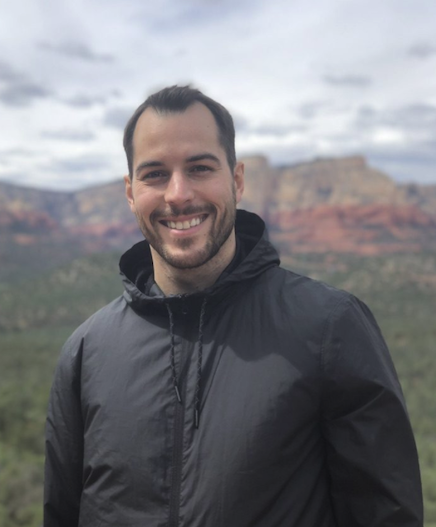 Tate Hackert
Tate is the brain behind ZayZoon, developing the idea of providing access to funds before payday, in 2013. He feels gratified knowing "we get to improve the financial health of people each and every day." One of his favourite ZayZoon experiences involves a business trip to Selinsgrove, Pennsylvania where he helped film a Holiday Inn Express testimonial video. Wearing a ZayZoon shirt at the local Walmart, someone saw Tate and exclaimed, "Hey, ZayZoon! I use that!"