If you're looking to make some quick cash in your spare time without breaking a sweat, then we've got a bunch of side hustle ideas for you.
Rest assured, we didn't pluck these ideas from thin air and pass them on to you. In most cases, we tested them out first, because we wanted to verify that:
They pay well
They pay fast
They don't take too much time or effort
All side hustle ideas listed below will include any tools we used (with links, so you can use them too), income potential and an entirely subjective difficulty rating, so you can gauge the level of effort required.
So, without further ado…
What is a side hustle?
First thing's first, a side hustle, side job or side gig is a job you take in addition to the one you've already got, typically to supplement your income.
About 40% of Americans have a side hustle, so if it's something you're seriously considering, then you're in good company. Today, most people are turning to side hustles because of inflation. Extra cash can be the difference-maker, for sure, but how much extra can you expect to make? And how many more hours will you need to work?
According to a recent survey, people with a side hustle bring in an average of $483 extra per month. And that's for an additional 13 hours of work per week.
Sound good? Then keep reading.
What to look for in a side hustle
Pay and level of effort are probably your top two considerations. But there are plenty of other things you should keep in mind before committing to a side hustle.
Does it allow you to use skills you already have, or will you need to learn something new?
Will it help you pivot into a career that pays better or is more fulfilling?
Is there a chance it could interfere with your day job (or night job, if you work in the evening)?
What additional costs might it incur (gas, technology, etc.)?
A side hustle should ultimately support your financial goals, whether that's making more money or transitioning into a new career. And keep in mind, sometimes working a second job isn't your best bet. Working overtime or picking up an extra shift can earn you more money and put you in your boss' good books, which might lead to that promotion you've always wanted.
That's all to say, try to adopt a short- and long-term view when evaluating whether an opportunity is worthwhile—and don't be afraid to say no to opportunities that seem like they'd take up too much time and energy.
Our list of 10 easy side hustle ideas
1) Paid online surveys
Okay, so now I'm going to be real with you. I have never participated in a paid online survey.
That is, until now.
After some research, I opted to try out Swagbucks. I chose them because they have a high Trustpilot review and tons of positive feedback from users. What I like about this side hustle idea is that you can earn extra money online from the comfort of your own home.
Swagbucks survey dashboard
I signed in with my email account and proceeded to complete a series of onboarding surveys, which focused mostly on demographics, like my age, gender and income.
Afterwards, I gained access to a bunch of active online surveys.
Swagbucks rewards
For every survey completed, you get Swagbucks, which can be redeemed for gift cards from most online retailers and charities. Plus, you can score PayPal gift cards. In other words, real cash. And in case you were curious about the conversion from Swagbucks to dollars, 100SBs equal $1.
Side hustle verdict 👨‍⚖️
Income potential: $7 per hour
Level of difficulty:
Even though the surveys are straightforward, they can be time consuming and repetitive. In about one hour, I was able to collect enough Swagbucks to get a $5 gift card from Walmart. Granted, I hadn't gotten access to any of the high-paying surveys. Nor had I played any of the platform's featured games, which also pay out Swagbucks.
While paid online surveys won't get you rich, they do offer an easy way to put decent money in your pocket. Just as long as you have enough Swagbucks, redeeming a gift card is easy, and fast. As far as side hustles go, this one's fairly straightforward, and it's a good way to make extra money on your own schedule.
2) User research
If you haven't done user research or focus groups before to earn more money, you might want to consider it. Basically, you get paid to offer your opinion on a range of topics.
As far as side hustle ideas go, this is a pretty easy way to make more money.
For the past three years, I've been using a tool called Respondent. On Trustpilot, you'll notice they have an average review score.
That's for two reasons:
The tool can be glitchy and clunky (customer service will generally respond to inquiries within 24 hours).
Companies select users based on their profiles, so if you don't have the experience or knowledge they're looking for, you won't be invited to participate in a research study (for some, options can be limited).
First, you'll want to get started as a participant.
You can go ahead and input your name and email or sign in with your LinkedIn account. Once you've done that, you'll want to complete your profile. While you don't need to provide (and verify) a work email, you definitely should. By doing so, you'll get access to more projects and since they're catered to your unique skills and experiences, many will offer extra money.
Respondent project list
When I say unique skills and experiences, here's what I mean. In the screenshot above, you'll notice a bunch of projects specific to marketing. That's because I am a marketer. These projects also promise a higher income potential than those catering to the general population.
Just something for you to keep in mind.
Prescreener survey
Once you've selected a project, you'll fill out a prescreener survey to determine whether you're a fit. If you are, you'll be contacted to book a time. Once the project is finished, payment will be issued through Respondent. Typically, this takes about a week.
Side hustle verdict 👨‍⚖️
Income potential: $40 - $60
Level of difficulty:
I've tried to be conservative in terms of what you can expect in extra income for an hour of your time. The truth is, Respondent can be highly variable. I've offered website feedback to a big ad agency that paid $200. And that was for just one hour of my time. On the flipside, there are projects that pay out $20 for the same level of effort. In other words, mileage varies. It's also worth noting that while Respondent pays good money, the work isn't steady.
All that said, starting a Respondent account costs you nothing. And the time it takes to complete a screener is minimal. For only a few hours a month, in your free time you can get paid for simply answering a handful of questions.
To me, it's a no-brainer.
3) Ridesharing apps
Here, let's focus on the biggest ridesharing app in the biz: Uber. If you have something against Uber, there are plenty of other apps to explore like Lyft, DiDi or Bolt.
Full transparency, I have not personally driven for Uber (or any other ridesharing app), but I do have a friend who has and continues to do so, so I'll be deferring to their expertise for this side hustle idea.
What you need to earn money with Uber
Be 21 years or older
Pass a background and driving record check
A four-door vehicle with five seat belts that is 10 years old or newer (so 2012 models and later at the time of writing)
A valid driver's license (with one year of experience driving or three years if you are under 23)
Vehicle registration
Insurance registration
Proof of work eligibility in your jurisdiction (like a passport, for example)
To pass a vehicle inspection (either at an Uber inspection center for free, or for a minimal fee at an auto repair shop)
A word of caution, these requirements are applicable in most places. Some jurisdictions have others, including everything from mileage requirements to rideshare licenses (which come with a fee).
How to make extra cash as an Uber driver


Uber's interface walks you through every step of the process
First, you'll want to complete a driver application, either through the Uber app or website

Upload all necessary documents, from your proof of work eligibility to a vehicle inspection report

Consent to a background check, which typically takes about 10 days

Assuming your background check comes back in the clear, you'll be activated as a driver in the Uber Driver app
Side hustle verdict 👨‍⚖️
Income potential: $15 - 25
Level of difficulty:
A couple caveats to the estimated hourly returns quoted above.
First off, to make this a profitable side hustle, you need to live in a city. Here are the cities that rank highest in terms of pay. Furthermore, you'll want to take advantage of Uber surge pricing and driver promotions. While our hourly estimate is lower than other side hustle ideas on this list, the work is far steadier (in cities). So, if you have a car and enjoy driving, ridesharing might be your thing.
I ranked the level of difficulty as higher here, because:
a) there's plenty of prep work involved, and
b) being a rideshare driver takes your full attention.
On the flip side, as far as a hustle jobs go, you can do this one in your own time and Uber will effectively find clients for you.
4) Food delivery apps
Chances are you've ordered delivery from UberEats, DoorDash, Instacart, Skip the Dish, Postmates or any one of the other hundreds of food delivery apps out there. Turns out you can also deliver food for these companies. On top of that, you can deliver packages and deliver groceries to earn extra cash. And guess what? The pay isn't half bad.
And guess what? The pay isn't half bad.
Again, I'll be deferring to a friend's experience on this one, specifically delivering food by bike for UberEats.
What you need to earn extra cash with UberEats
Be at least 18 years old
Proof of work eligibility
Background check
The requirements above also apply if you're opting to deliver by foot. If you're driving a car (or scooter), requirements are far stricter.
How to earn extra cash as an UberEats courier
The process for becoming an UberEats courier is pretty much the same as becoming a driver, only less rigorous.
You can get started here.
Side hustle verdict 👨‍⚖️
Income potential: $17 - 22
Level of difficulty:
Again, these returns are for a bike courier. And they cover peak hours (i.e dinnertime) in the summer. It's also worth noting that being a bike courier is hard work, as far as side hustle ideas go. It's definitely not for the faint of heart.
Finally, you'll want to seriously consider whether this side hustle idea makes sense for you. If you live in a small town, it's probably not going to work out. Also, keep in mind what makes sense from a transportation perspective. Being an UberEats driver in NYC is probably going to be... hectic. Being a bike courier, on the other hand, is going to help you steer clear of NYC's infamous traffic, making life a whole lot easier.
5) Odd jobs
Nowadays, there are apps for everything—including, you guessed it, odd jobs.
Odd jobs can be anything from waiting in line to helping someone move. If this sounds like something you'd like to do, check out Taskrabbit or Handy. Fiverr and Upwork are also worth checking out, though they focus more on freelance work, from copywriting to data entry to graphic design.
Today, I'll walk you through my experience with Taskrabbit.
What you need to earn extra cash with Taskrabbit
A mobile device and the Tasker app
How to earn extra cash on Tasker
Once you get the Tasker app and sign in, you'll want to select your skills. There are plenty listed…
Tasker skills
Then, you'll add a headshot.
You'll input your banking information, since that's how you'll get paid. Big heads up: in my jurisdiction, Tasker charges a $25 registration fee, but this isn't true everywhere. On the flip side, they don't charge commission, so any side hustle money you earn via the platform goes directly into your pocket.
After paying the registration fee, you'll set up your availability and work area. Finally, you can start getting jobs (and making money). The best part: you set your own hours and decide how much you get paid.
Side hustle verdict 👨‍⚖️
Income potential: $23
Level of difficulty:
Taskrabbit's level of difficulty depends on what you're doing.
For instance, are you walking dogs? House sitting? Pet sitting? Getting paid to detail cars?
How much effort you commit depends entirely on the type of work you choose to do. The nice thing is that it's completely up to you. That said, you'll likely have to commute at least some distance to get to your job.
All in all, this isn't a bad way to make a little extra money online. In a sense, it's like starting your own business, and you can do it on your own time when you're not working a day job.
6) Classifieds
You've heard the saying: "One person's trash is another person's treasure." Instead of throwing stuff out, see if you can sell it to make a little extra money.
I've used Craigslist more times than I can count, and it's always worked, from selling an old mattress (yes, seriously) to a spare television. I also know plenty of people who have had success selling on Facebook's online marketplace.
What you need to earn extra cash on Craigslist
A computer
Something you'd like to sell


How to earn extra cash on Craigslist
It doesn't get much easier than selling over Craigslist. Simply create a posting, and it's off to the races. Naturally, you'll want to do some market research to make sure you set a fair price. You'll also want to write a compelling (but honest) posting.
Side hustle verdict 👨‍⚖️
Income potential: Depends on what you're selling...
Level of difficulty:
Estimating the hourly return by selling items over Craigslist or another platform like the Facebook marketplace presents a huge challenge. There's just too much variability. While selling stuff isn't sustainable and probably not the best side hustle idea, it is a good way to make some quick extra cash when you need it.
ZayZoon Perks
ZayZoon Perks technically doesn't qualify as a side hustle, but it's an extremely easy way to score big savings on day-to-day expenses. Plus, Perks is totally free.
Unfortunately, you can only access Perks if your employer offers ZayZoon (if they don't, definitely notify your HR business partner about us, and we'll see if we can work something out with them).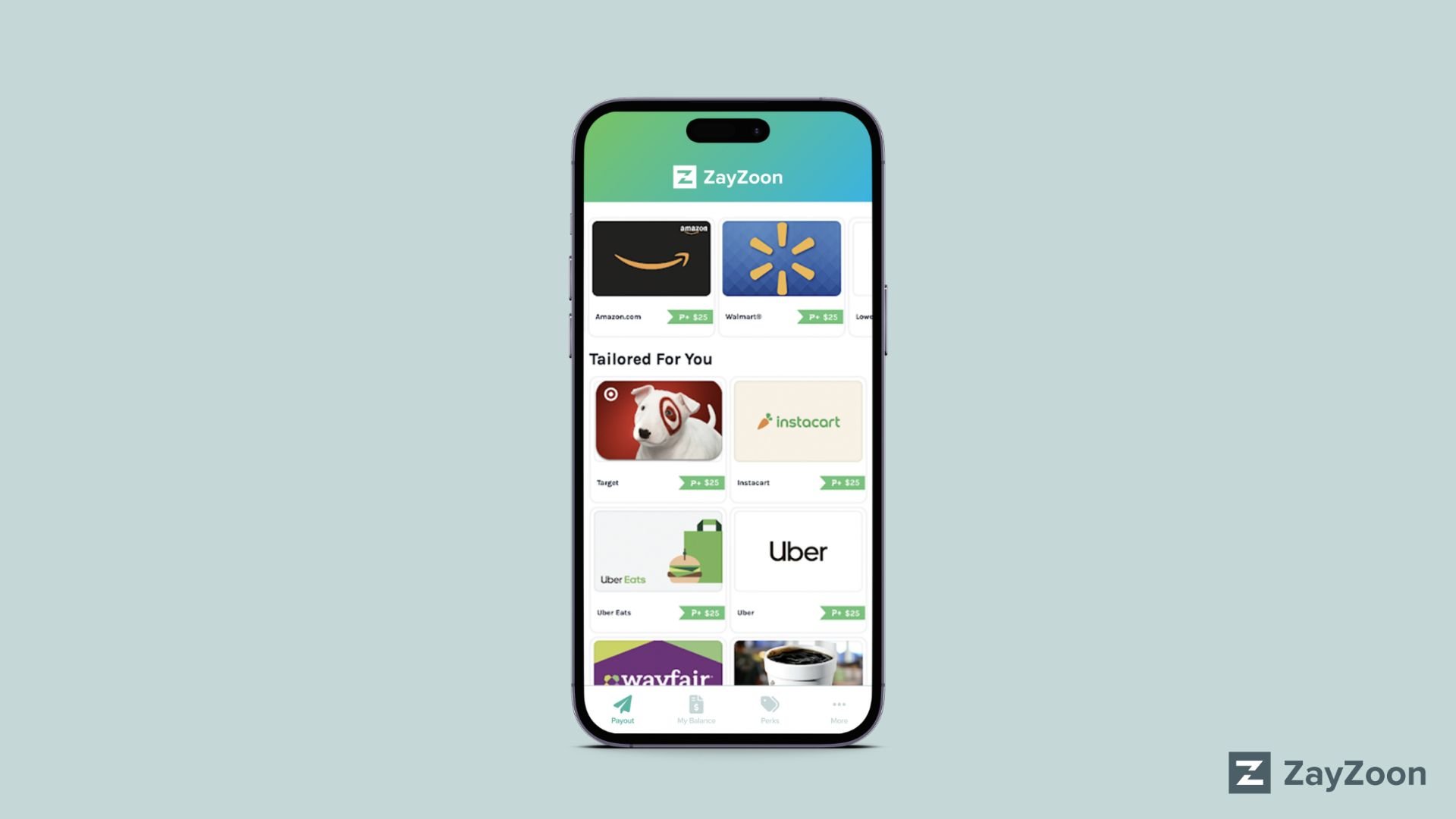 Assuming you do have ZayZoon, you can access Perks through the app. On your next payout, keep your eyes peeled for these perks:
CleverRX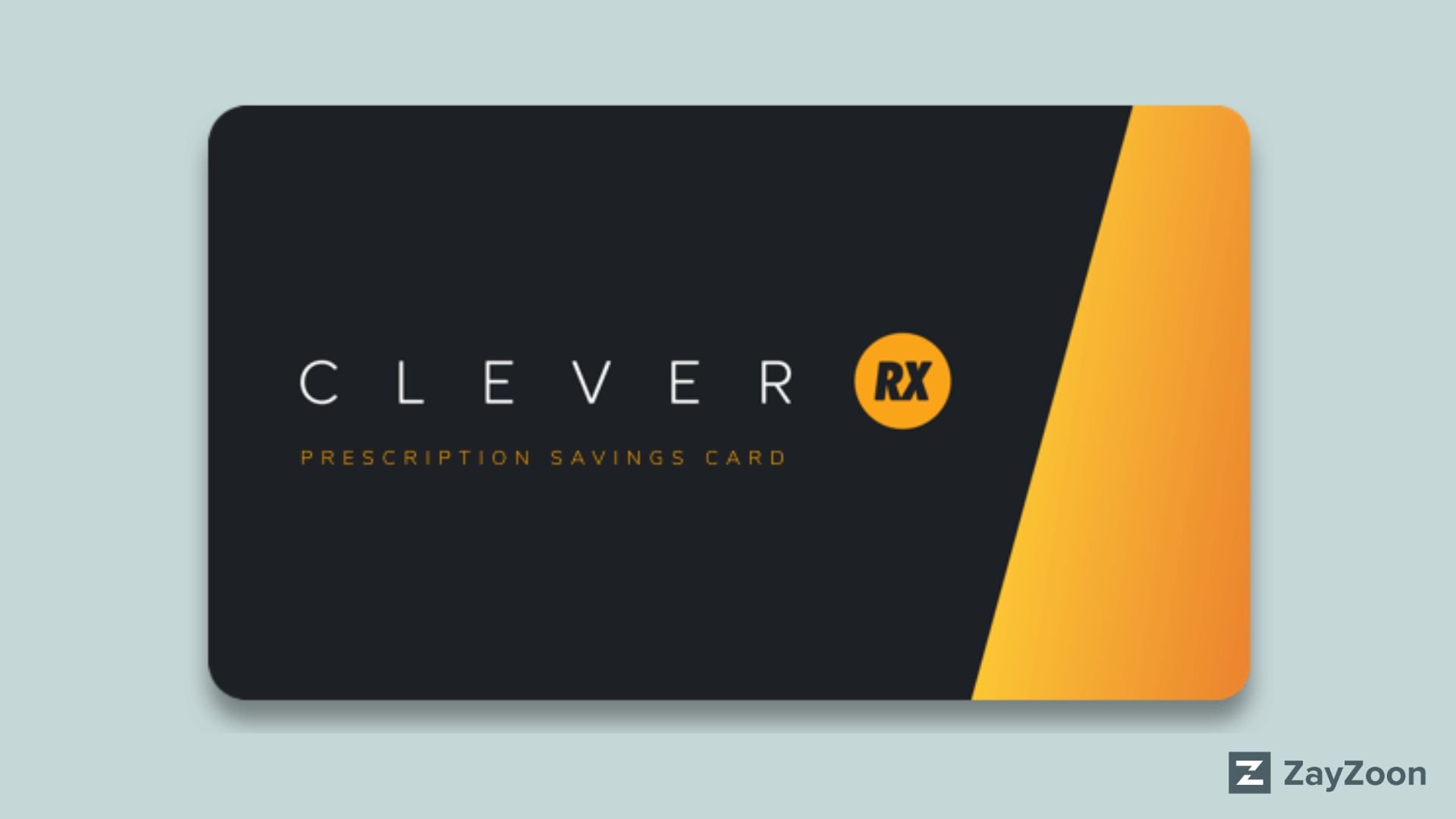 Get access to the Clever RX prescription savings card. Employees can receive up to 80% in savings on prescription drugs and OTC medications.
Instant Gift Cards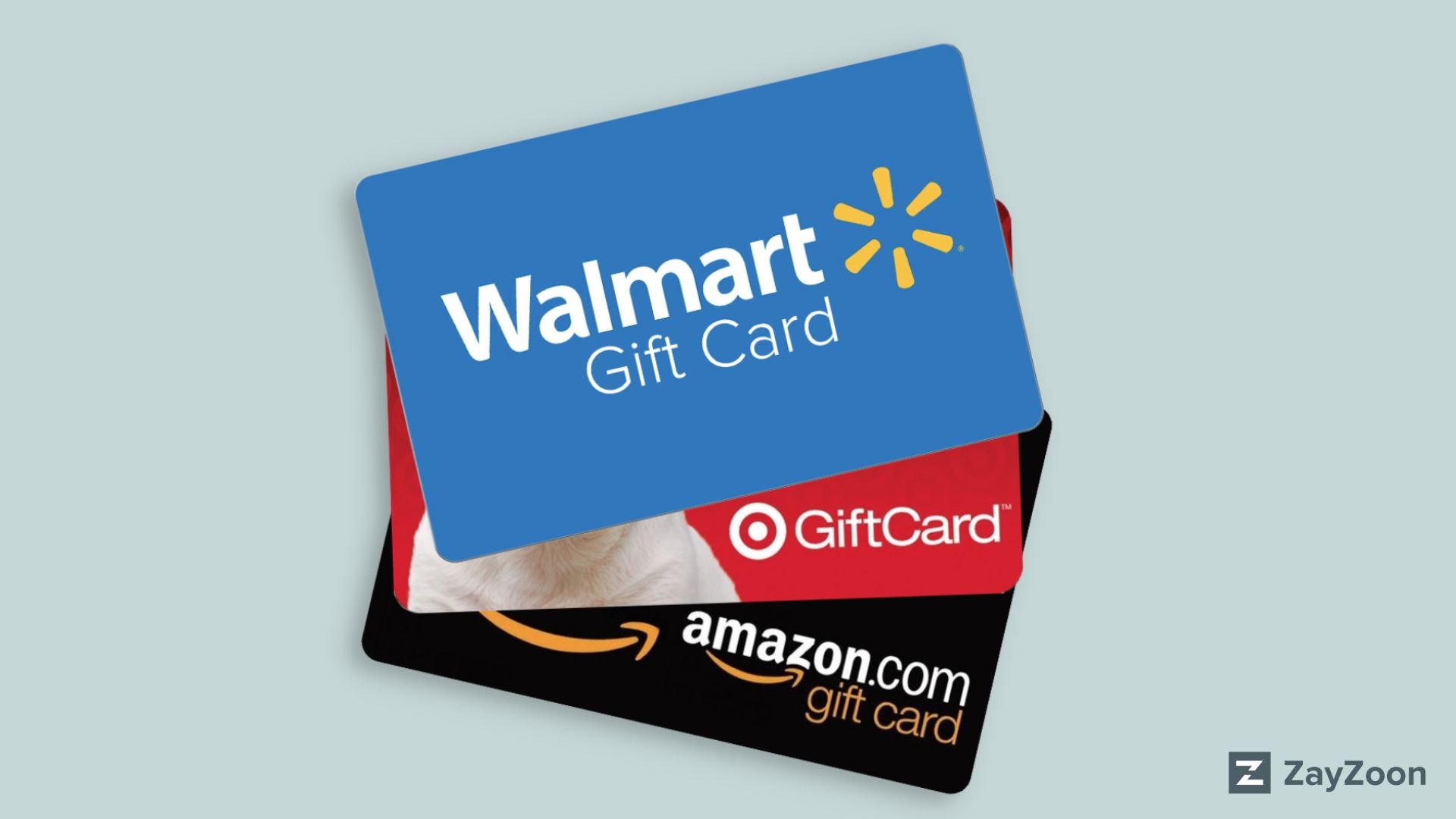 Take out earned wages early in the form of gift cards from major retailers, increasing your buying power by up to 25% on essentials like groceries, utilities, and much more.
Gas Card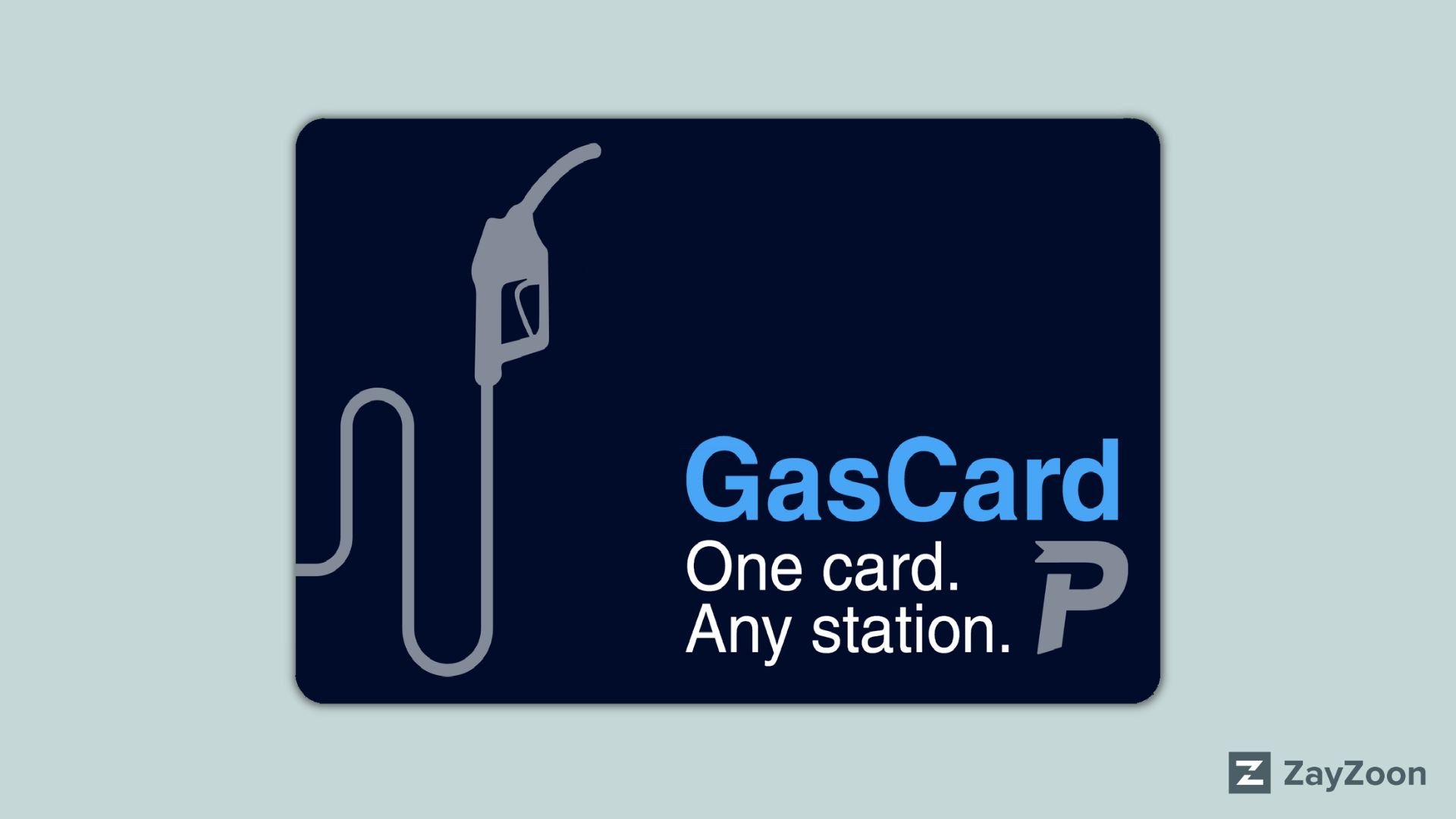 Redeem earned wages onto a gas card and receive a 5% bonus. The gas card is digitally available on mobile wallets and immediate use at any major gas station of choice.
Savvy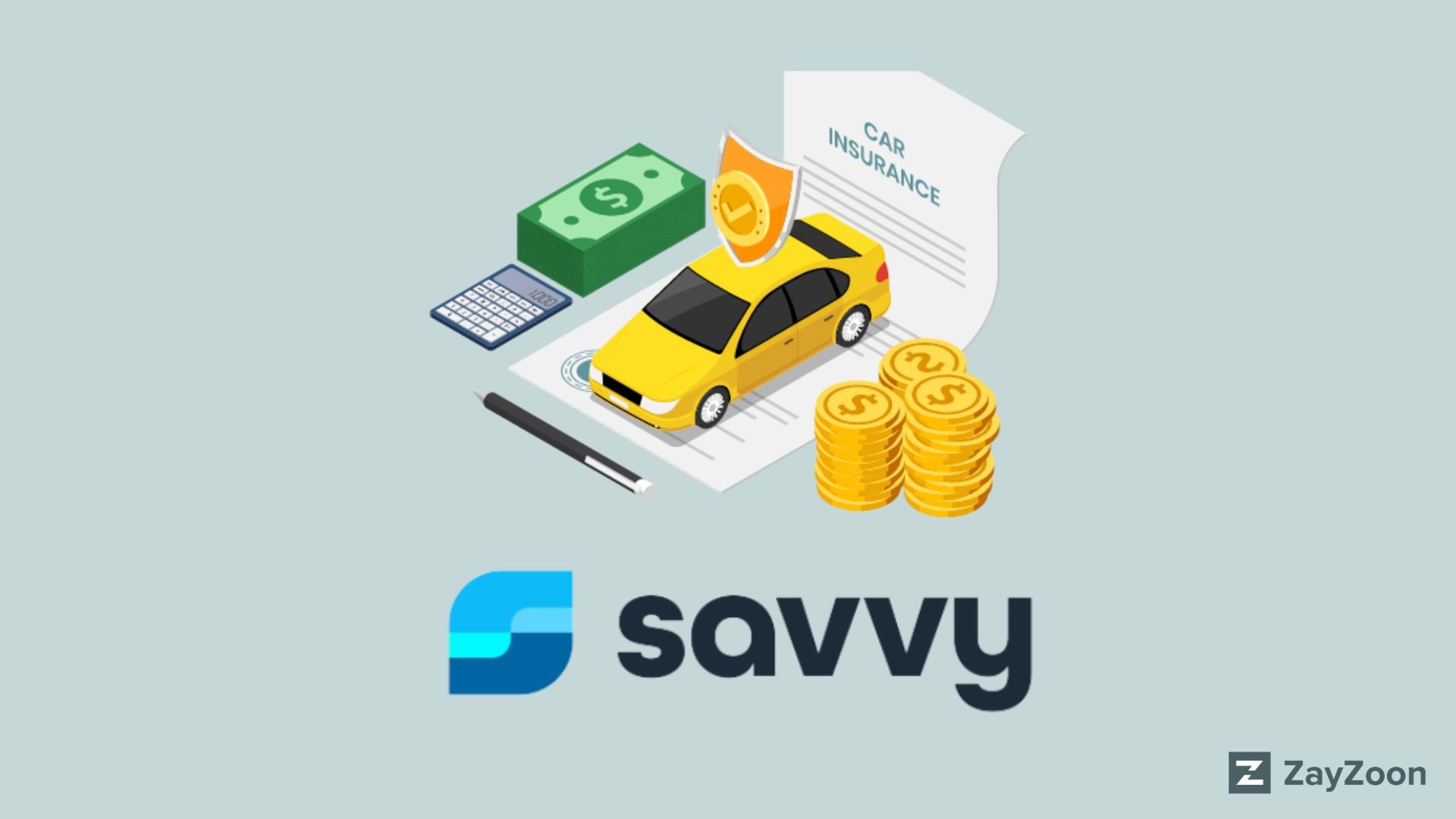 Get a refund on your car insurance or switch auto insurance providers. Savvy's team of licensed agents provide free services to see if you are eligible for a refund. This results in an average of $720 in savings on annual car insurance a year.
Like I said, not exactly a side hustle. But the savings are substantial, making it feel like a side hustle. Minus having to do any actual work.
Side hustle verdict 👨‍⚖️
Estimated hourly returns: N/A
Level of difficulty:
While I can't estimate hourly returns on ZayZoon Perks, I can tell you it's laughably easy to use, and it's something you can generate real savings from. So as far as side hustles go, this is one you should definitely check out (if you can).
7) Rent out a spare room
Got a spare room nobody's using? Why not rent it out? As far as side hustle ideas go, this one's got some real income potential.
Having a roommate might not be ideal, but it's a great way to collect (mostly) passive income.
First, you'll have to make sure your space is... well, livable. Consider a couple important questions:
Are you looking at offering a short-term or long-term rental?

What bylaws are currently in place for rentals?

How will you cover extra utilities?

What's a reasonable price for your location?

How will you deal with maintenance and upkeep?

Do you have a contract you can use to protect yourself and your renter?
Once you've (hopefully) answered all the questions above, it's time to advertise your listing. You can use Craigslist or even Airbnb to start attracting applicants (and some extra money).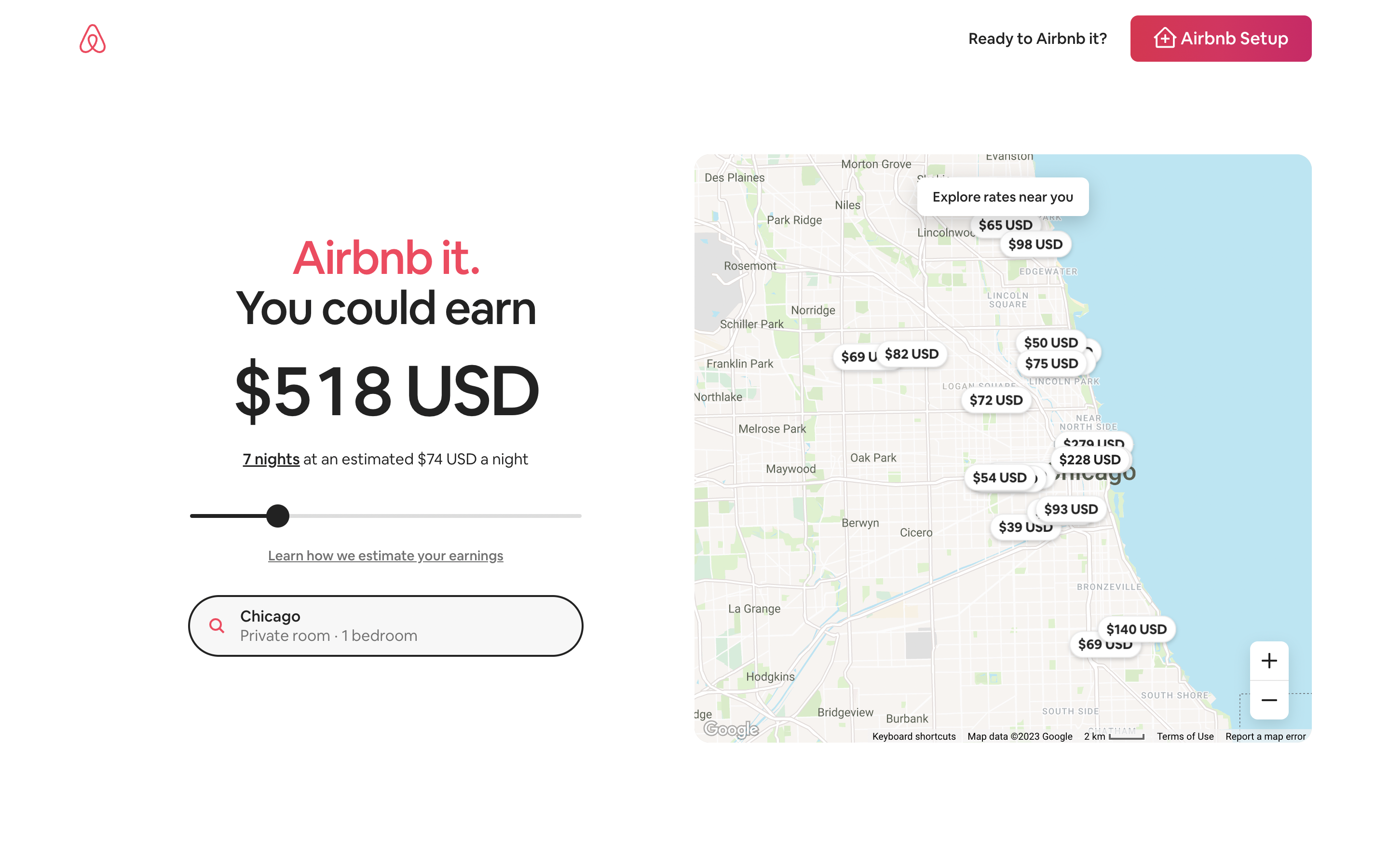 Full disclosure: I did once rent out a space.
A parking space, that is.
It was an easy side hustle. I simply put up an advertisement on my condo's notice board, sat back, and watched the emails start rolling in. By the end of the next day, I'd agreed on a price ($50 more than asking), and had my renter fill out a contract to keep us both honest.
And that was it. First of every month I got a direct deposit from the renter. Other than that, I never heard from them.
We call that side hustle success.
Whether it's a room, house, cabin, parking space, or even just some storage space, this is a side hustle to seriously consider.
Side hustle verdict 👨‍⚖️
Income potential: The parking spot I rented out netted me $175/month. In total, when you account for the time I spent talking with applicants and drawing up a contract (i.e. Googling one), I maybe spent, I don't know, two - three hours?
Level of difficulty:
My experience with this side hustle idea was low lift because renting out a parking space is pretty straight forward. Mileage might vary for those renting out a room, apartment or house. That said, the bigger the space the more extra money you can earn and aside from the upfront work and occasional maintenance and upkeep, it's all passive income.
8) Become a freelance writer
For many people, writing is a slog. In other words, not the ideal way to earn a little extra money. For some though, it's a legit side hustle with plenty of upside. It's also something you can do forever. All you need is a laptop and an internet connection.
As with most things, getting started can be a challenge.
There are freelance marketplaces like Fiverr, where you can advertise your writing chops, take on gigs, and start earning extra money.
But what if you're new to being a freelance writer?
Then you'll have to build some cred first, which takes time and effort. If you're open to it, here's where to start for this side hustle:
Create a portfolio: Try to take on real customers (look on classifieds, job boards, ask local businesses, friends family, anyone). An easy place to find freelance writing work is a local incubator or accelerator. I guarantee you'll find startups who need help writing emails, blogs and web copy. If you can't find clients, create what we in the business call a spec portfolio that showcases examples of your work for fictional clients.

Make your portfolio accessible: Clients will want to see your stuff before they take you on, so be sure it's easy for them to find it. Whether you build your own website or have a PDF handy to send them, doesn't matter, just make sure it's easy for them to evaluate your work.

Set your fee: If you're just starting this side hustle and don't have a bunch of experience, make your fee as competitive as possible. As you build your portfolio, a rolodex of clients, and experience, you can increase your rate. But don't undersell yourself either—and definitely don't do work for free.
The great thing: you can do all of the above in your spare time. Sure, it's an investment, but if it's one you're willing to commit to, it can be good money.
Side hustle verdict 👨‍⚖️
Income potential: Depends. Upwork has some great insights based on their own data. Personally, I've charged by the word, the hour, and the project. For me, a project-based rate makes the most sense, because I write quickly. Generally, hourly is a safe bet. In terms of returns, I'd say $15 - $150 per hour of extra income. Of course, more experienced writers can charge whatever the market allows.
Level of difficulty:
If you've already got writing skills or an interest in improving, this side hustle might be worth it. But it'll take work. Even the best of freelance writers have to spend free time building out a list of clients.
That said, this isn't just a profitable side hustle. It could even be a profitable career.
9) Become a dog walker
If you live in a city, you've probably seen dog walker ads posted, like, everywhere.
Dog walking can be an extremely fun side hustle (if you're into dogs). It's something you can do in your spare time. Finally, dog walking is an easy way to get paid. Literally, all you have to do is walk. That's why this side hustle is a favorite among college students.
There are two approaches to this. First, you could use one of the odd job apps we listed above to advertise your dog walking or pet sitting skills. That way you can focus on earning extra income without having to worry about getting clients.
The other approach is to advertise your services via online classifieds, community boards, mailers, etc. Once you've booked some clients, it's time to walk dogs or pet sit, then earn money.
Side hustle verdict 👨‍⚖️
Income potential: $30 - $60 per hour.
Level of difficulty:
Being pulled down the street by an ill-trained Great Dane, Airedale terrier, Boxer or Weimaraner ain't no cake walk. That said, you can choose which type of breeds you'd like to walk and level of training, so there's that. Again, this is the perfect side hustle for dog people. If you feel ambivalent about pooches, might be best to earn some extra money with another side hustle.
10) Become a virtual assistant
If you've got administrative experience, whether that be as an office manager or executive assistant, starting a side hustle as a virtual assistant might be just the thing.
First off, you're probably wondering what virtual assistants do, exactly. The answer? Lots of stuff. Think of virtual assistants as people who handle administrative tasks but instead of doing so in an office, they do so from the comfort of their own homes.
Some work you might be asked to do as a virtual assistant includes: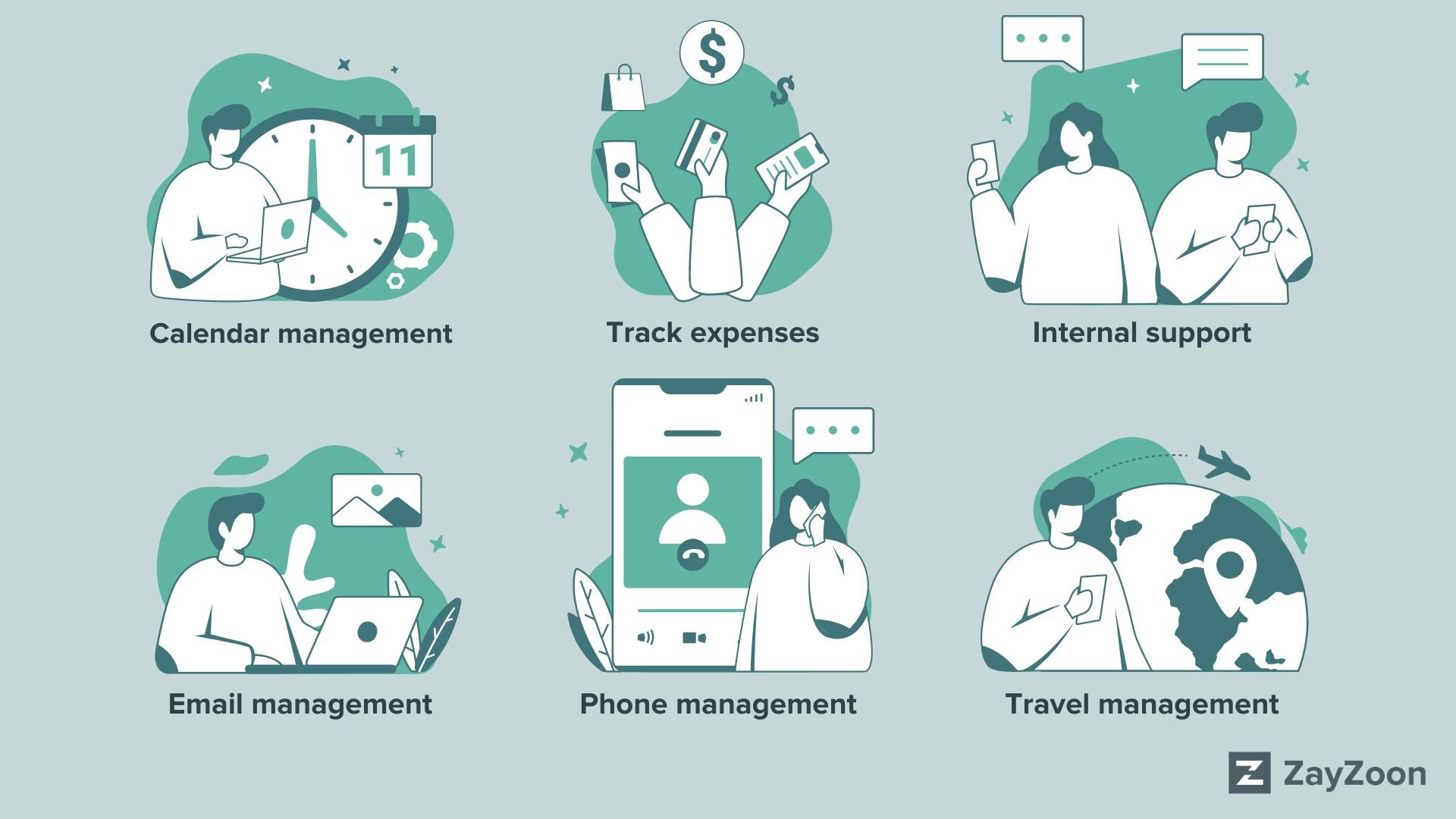 calendar management, from scheduling and confirming appointments to issuing appointment reminders

email management, from screening communications to updating contact info

phone management, from transcribing voicemails to taking on some receptionist tasks

travel management, from booking hotels and transportation to arranging events
And so much more...
Upwork is a great place to get started as a virtual assistant. There are also companies like Wing that offer more permanent positions, if that's what you're after.
Side hustle verdict 👨‍⚖️
Income potential: Up to $75/hour.
Level of difficulty:
As with many of the other side hustle ideas on this list, it totally depends. If your client is demanding or has complex needs, then the job is likely to be more difficult. That said, most virtual assistants already have a great deal of administrative experience at their disposal, so there aren't any surprises. And if you're serving small businesses, there are a limited number of tasks you might be asked to do. Plus, the gig is entirely remote, which means no commuting.
A final note on the 10 best side hustle ideas
We chose these side hustle ideas because they pay well, they get you extra money relatively fast and they don't eat up too much of your spare time. Beyond that, you should be able to do them in addition to your day job. Hopefully one of them suits your needs and brings you closer to achieving your financial goals, whatever they might be. While this list of side hustles isn't by any means exhaustive, we've vetted most of the options for you to confirm they're the real deal.
Lastly, it's worth mentioning that just about anything can be a side hustle. If you've got a special skill or valuable knowledge to share, chances are you can monetize it. And who knows, what started off as a side hustle job might turn into the next big thing.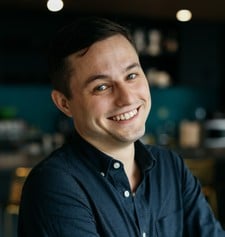 Tyler Munro
Tyler Munro is the director of brand and content at ZayZoon. He has previously led content marketing teams at OneTrust, Flybits and integrate.ai. In his spare time, Tyler writes literary fiction. His work has appeared in Yemassee Review and decomP, among others. He's also been nominated for the Pushcart Prize.