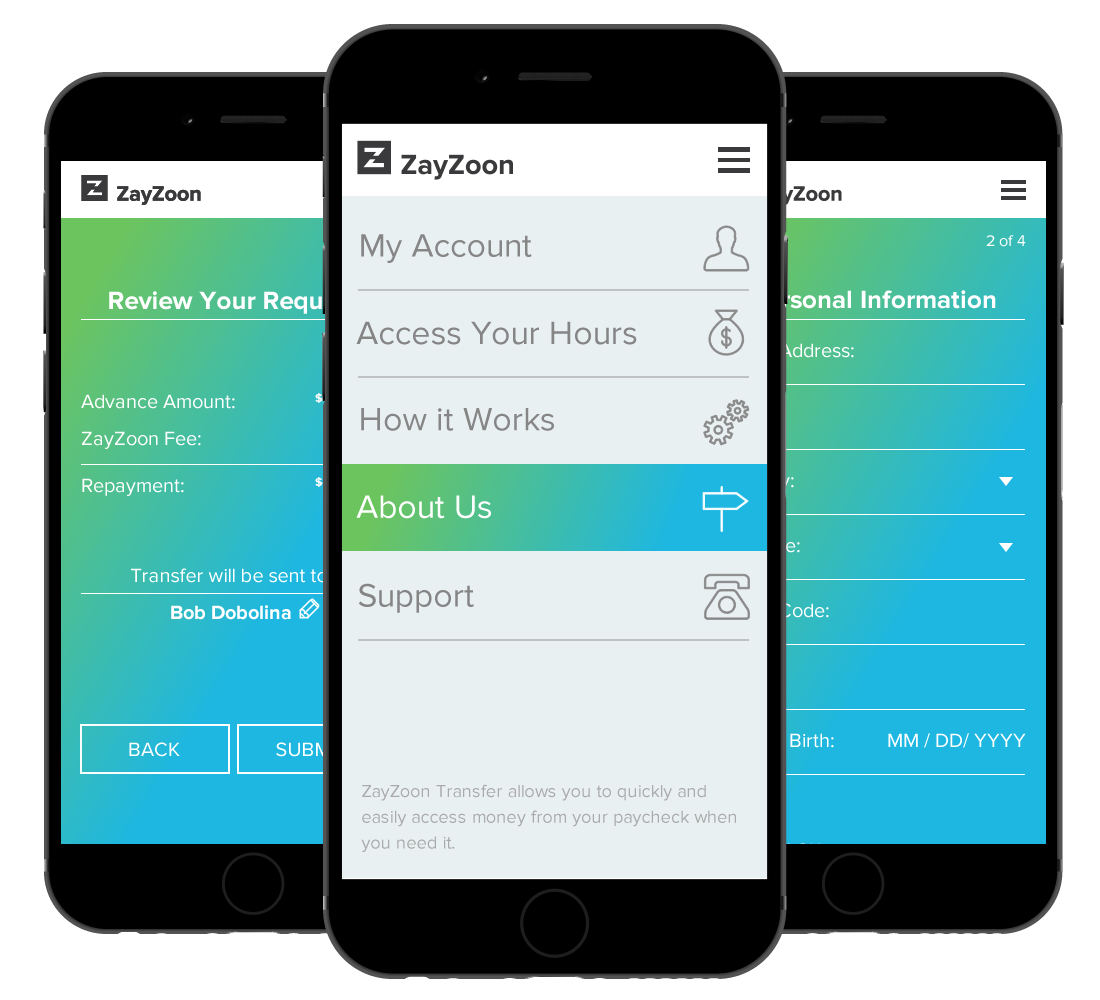 You work daily. Why do you wait weeks to be paid?
Be in Control of Your Payday
ZayZoon let's you choose your payday. Choose how much money you want to access and have it paid back automatically off your paycheck.
Fast and Easy
Sign-up and access money within 7 seconds. Money can be transferred to your account instantly.
Inexpensive and Transparent
We charge a simple, flat fee. Save yourself from NSF fees, credit card advances, and short-term loans. It's time for some savings.
We're here to help.
ZayZoon isn't a loan. We're a way to access your wages as you earn them. The savings show and the reviews speak for themselves.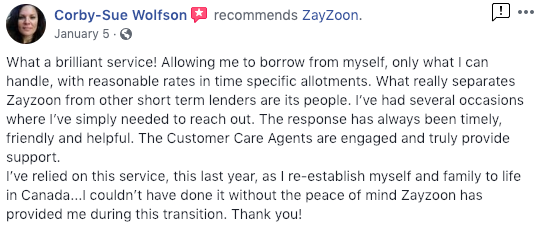 Financial Education
We release one short article each week. Bite-sized content for big time savings.